Due to the unique topography and high construction density of Chongqing, one of the most populated cities in China, architects and city planners had to come up with a unique way of developing a vital monorail line. Their solution – having the train pass straight through a 19-floor apartment building.
With the Daba, Wushan, Wuling, and Dalou Mountains to its north, east and south, most of Chongqing's terrain is made up of hill slopes. That coupled with the lack of space due to the high building density and a population of around 49 million people, makes working on infrastructure a real challenge for architects and city planners. In 2004, when the Rail Transit No.2 was approved, they only had two choices – either tear down the whole apartment building to make room for the monorail, or clear up two floors and make a tunnel, so the train can pass through it. As unconventional as it seems, experts went for the second option, and 13 years later they are still convinced it was the right thing to do.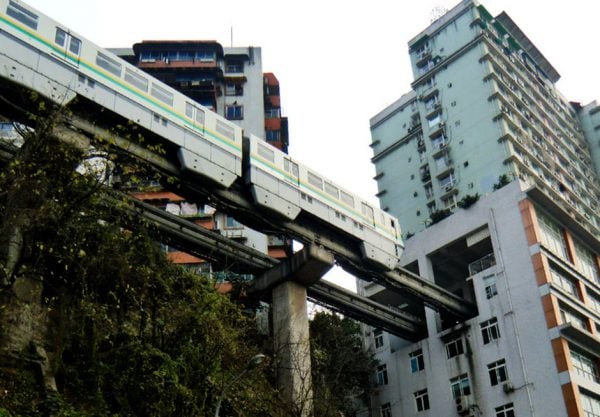 Photo: Sohu
"Our city is very heavily built upon and that can make finding room for roads and railway lines a real challenge," a Chongqing Rail Transit Group spokesperson said in 2014. "Sometimes there just isn't room on the ground so we have to think about going under, or over, or – in this case – straight through. In a city as fast paced as this it was clear people wanted to get around quickly. Extending the railway line this way was a gamble, but it was one that paid off."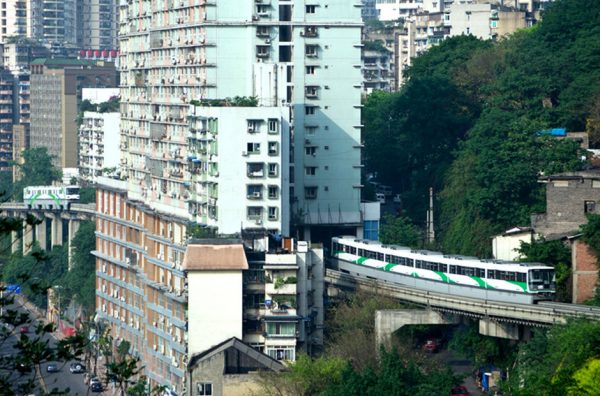 Photo: Sohu
And if a monorail train passing though the middle of an apartment building wasn't weird enough, there's also a passenger station set up on the 7th and 8th floors. So residents can literally walk out the front door of their home and jump into the train.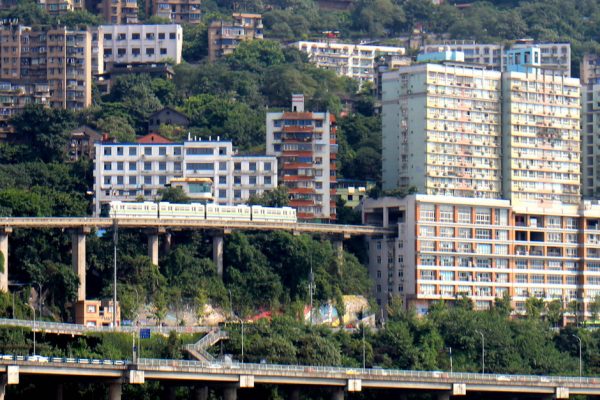 Photo: Sohu
You would think that having a train pass through the apartment building several times a day would bring the property value down, but it's actually the other way around. The station located in the building has actually increased the price of apartments because it makes public transportation so easily accessible.
As for the noise, Rail Transit No.2 is a light monorail and since the building was fitted with noise reduction equipment, the passing train is said to only be as loud as a dishwasher.