A young system analyst from Brazil managed to save about half the cost of building a two storey brick house, by doing all the work himself, instead of hiring a professional construction crew. With absolutely no construction experience behind him, he turned to YouTube tutorials and advice from family and friends.
33-year-old Evandro Klimpel Balmant and his wife Ane Caroline de Jesus Balmant, 34, live in a beautiful 200 square-meter house that they built themselves, in Almirante Tamandare municipality, a metropolitan area of Curitiba, in Brazil. It took three long years to raise the house from the ground up, and they still have the upstairs to plaster, but they say it was worth the wait, especially since they manage to save around 50% what a house this size would have cost to build with a construction company.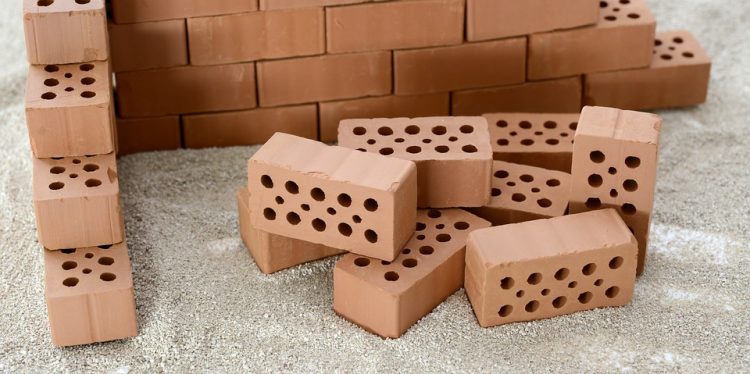 Photo: annca/Pixabay
Evandro didn't plan on building the house himself, but after learning the cost of labor for the foundation alone, he decided to at least give it a try. His father in-law had inherited a plot of land and had told him and Ane Caroline that they could build a house there if they wanted. Sick of their noisy apartment in downtown Curitiba, they talked it over and agreed to take his father-in-law up on his offer. But then they learned that just hiring a crew to lay the foundation of their dream home would set them back 12,000 Brazilian reals ($3,000) – construction materials not included – and had to reconsider their options.
After doing the math, Evandro found that even combining both his and Ane Caroline's 13th salaries wouldn't even cover the cost of the workforce for the foundation, let alone the needed materials. That wasn't going to work, so he went online and started watching YouTube tutorials on how to properly lay a foundation. He then talked to his cousin, who is an architect, and got to work. Despite his complete lack of experience, the foundation turned out pretty good, and that only inspired Evandro to continue the construction himself.
"Then I stopped and thought 'If I could do the foundation, I can do the rest,'" Evandro told the Tribune of Paraná.
View this post on Instagram
He started researching materials for the walls, and decided on ecological bricks made by a local factory. It was a bit more expensive than standard brick, but it provided great thermal and acoustic insulation, and was easier to assemble, since to a LEGO-like system that didn't require plastering. Plus, he didn't need to pay for transport costs, which slashed his total construction costs even more.
There were a few things that the 33-year-old IT professional decided he needed help with, like pouring the concrete pillars and the upper floor, for which he hired a professional. His father had some experience with building roofs, so he proved invaluable, helping Evandro build the wooden skeleton of the roof in just 15 days, and saving him another 12,000 on hiring a professional.
Balmant could have laid the roof tiles himself, but he didn't want to risk leaving any major gaps, which would have resulted in leaking, so he paid someone to do that.
View this post on Instagram
After three years of hard work and countless challenges, Evandro and his wife finished the house at a total cost of 150,000 reals ($37,600), about half the price required by construction companies for projects of this size. They've been living in it for a year and a half, and still need to plaster the upstairs, but they're in no rush. They can plan the work according to their budget, and  the downstairs kitchen, living and dining area, bathroom, two bedrooms, balcony, laundry area and garage are more than enough for now.
"Every stage was a challenge, but I managed to cut labor costs almost completely, and that was definitely worth it," Evandro Klimpel Balmant said.
Interestingly, this isn't the first time someone built a house using YouTube tutorials. Cara Brookins, a mother of four from Little Rock, Arkansas, built a gorgeous two-storey house using the same online resources.