This $1.6 million unique property in rural Washington doesn't look like much from the outside, but its unassuming exterior conceals a stylish and cozy interior.
Most people would call you crazy for even considering spending over one and a half million dollars on four steel grain silos in Odessa, Washington, but these are not your average grain bins. As you can see in the pictures below, three of the four metallic silos are connected, which is unusual for this kind of structure, but that's only because they make up a modern and spacious living space. The current occupant, a local hunter, reportedly spent $100,000 on the four old silos and then another $500,000 to convert them into this rather impressive summer home, which comes complete with a shooting range and freeze-proof pond.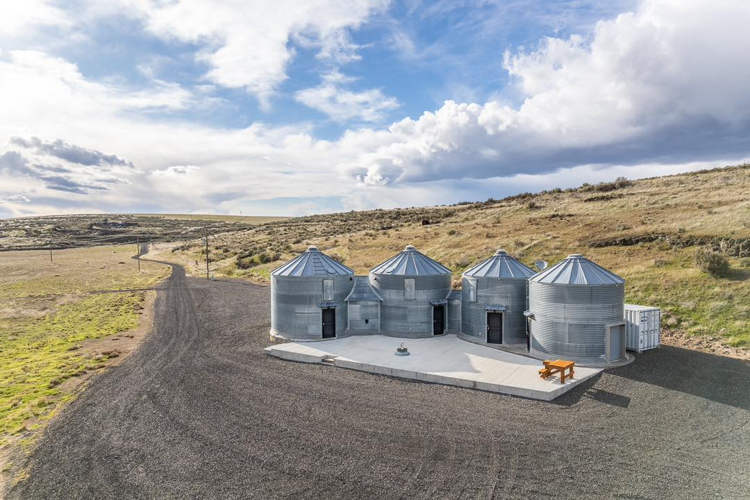 Photo: Moses Lake Realty Group
"This property is perfect for outdoor enthusiasts, from the stocked pond and outdoor shooting range with targets UP to 1 mile, to the fully improved grain bins that make for an ideal entertainment venue," the Zillow listing reads. "With a state-of-the-art security system equipped with cameras and a smart home management system in place, you can ensure your safety and peace of mind, wherever you are."
The unique property originally went viral last month, when it was featured on Zillow Gone Wild, a Facebook page dedicated to the wildest, most unusual properties listed on the popular real-estate selling platform. Feedback has been mixed, with some people praising the owner's originality, and others declaring it a hard pass.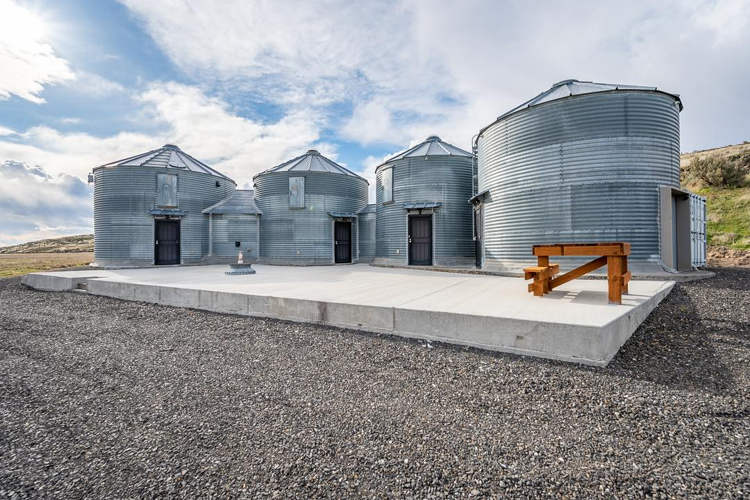 Photo: Moses Lake Realty Group
"I actually like it!! Can you imagine how relaxing it would be to sleep here with the rain hitting the roof?" one Facebook user wrote.
"Ahh, yes. All the charm of an underground off-grid industrial bunker with none of the actual security or functionality," someone else commented.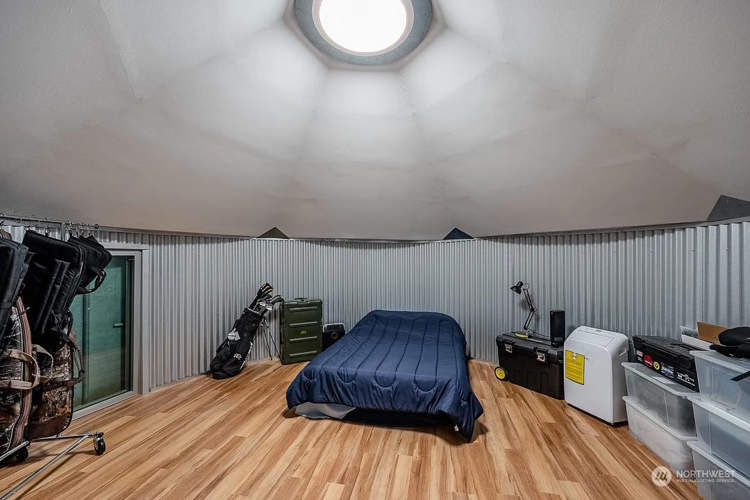 Photo: Moses Lake Realty Group
Located in Odessa, about 75 miles southwest of Spokane, the grain silo home sits on 386 acres of land and includes a bunch of automated features such as lights, heating and cooling, and surveillance cameras, all controlled through a smart-home app.
If you're thinking to yourself 'living in a bunch of metal grain silos can't be very comfortable,' you should know that a big part of the renovation involved adding a second metallic layer inside the silos and filling the space between them with insulating material to ensure that the temperatures remain bearable both in summer and winter.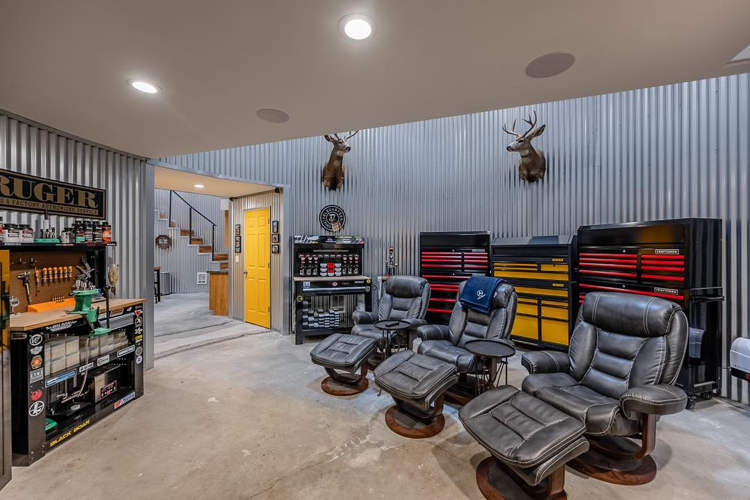 Photo: Moses Lake Realty Group
According to the real-estate agency handling the property, the current owner doesn't visit it too much these days, and they want someone else to enjoy it. The place was listed on Zillow back in April, for $1.6 million, and is still waiting for a buyer.