If you're in the market for a unique kind of house, this $149,000 Vermont property may spark your interest. It doesn't look like anything special from the outside, but it actually comes with its own creepy jail.
Located in Guidhall, a small Vermont town, this 2,190-square-foot white and green home has been listed on online real-estate marketplace Realtor for two months, with an asking price of $149,000. It has four bedrooms, two bathrooms, wood floors and high ceilings, a nice backyard, as well as its own adjacent seven-cell jail. That's right, an actual jail, the kind where people used to be locked-up in up until a few decades ago. This used to be the town jailer's home, and even though the property has changed hands several times since then, the jail has remained intact.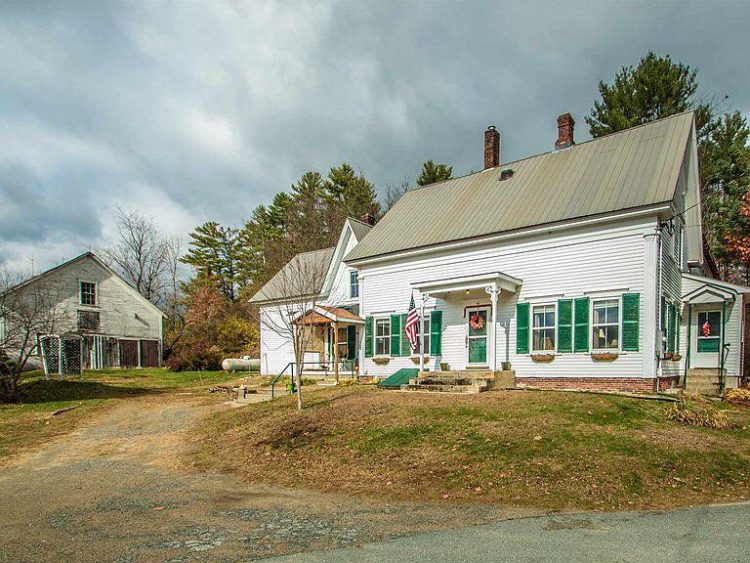 Photo: Joe Martin / Realtor
"This house was the jailer's house, with the attached jail. Over the years, the house has been updated. It's been a single-family home for many years, and the jail has just kind of been there,"  listing agent, Jennifer Allen, told Realtor.
"It is still fully intact. It's got the bars, it's got everything, but it's deteriorated, so it's definitely not something that someone could just go in and start using it. It needs work. But it is still there and is attached to the house," Allen added.
There are no creepy tales of hauntings or strange noises related to the 28-foot-by-40-foot wing that once used to house inmates, but the old jail still doesn't look like the most inviting place. Still, I'm sure there are people who would kill for a chance to live right next door to a creepy old jail. If that's not you, though, maybe the jail could be put to better use.
"There are some historic things—like the old brick—that wouldn't be able to be taken out, but somebody could take out the bars and turn it into living space," the listing agent said. The sellers were considering making it into a big family room or gathering room that's attached to the house."
Built in 1880, the former Essex County jail was taken out of commission in 1969 and has since served as a single-family home.