Elmer Padilla, a young construction worker from Manila, Philippines, recently shot to internet fame after photos of his hand-made action figures went viral on multiple social networks.
While being able to make your own action figures is an impressive talent in itself, what really caught people's attention was the medium used by the Filipino amateur artist – old flip-flops. Photos posted on a Facebook group dedicated to Filipino art show Elmer Padilla cutting colorful flip-flops on a sidewalk using knives and scissors, and assembling them into intricate toys like Transformers, Predator and Marvel superheroes. As you can see in the photos below, his creations are nothing short of awe-inspiring.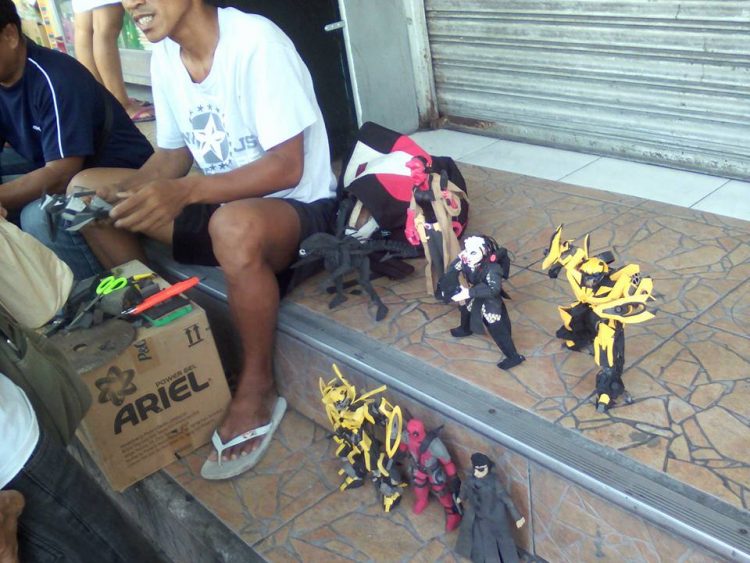 A father to 2 daughters, Elmer Padilla works as a construction worker in the village of Imus, but also supplements his income by making and selling flip flop action figures. Impressed by his talent, his friend Adrian Soriano Bernabe shared photos of Elmer's work on the GUHIT Pinas Facebook group, where they got nearly 3,000 likes in just a couple of days. From there, the photos wound up on the front page of Reddit, where they reached a whopping 86,000 upvotes.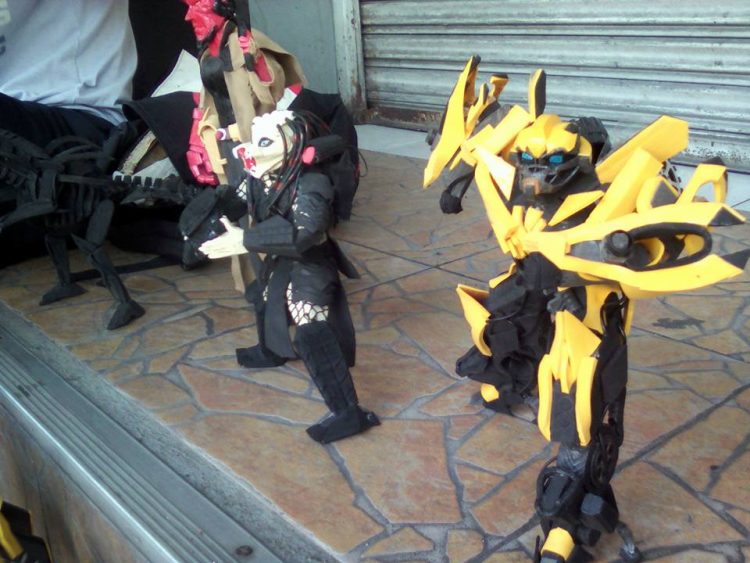 While Padilla has yet to speak out about his newfound online success as an amateur artist, people are already asking where they can buy the recycled action figures, and some are even willing to help him set up and promote an Etsy shop.