Danny Schleibe, the creator of a unique art form called "tapigami", spent a whopping 200 hours making an awe-inspiring portrait of actor Bill Murray exclusively out of hundreds of rolled pieces of vinyl tape glued to a wooden panel.
Sacramento-based artist Danny Schleibe has spent the last 14 years of his life refining the contemporary art of tapigami, which looks very similar to quilling, only with vinyl masking tape instead of rolled pits of paper. He recently perfected his technique to a level that allows him to create portraiture, and his first project was an amazing portraits of Bill Murray made out of tiny strips of rolled tape. It's only when you get up-close and see how he nailed all the subtle details, like the actor's beard and eyes, that you really start to appreciate all the work that went into the artwork.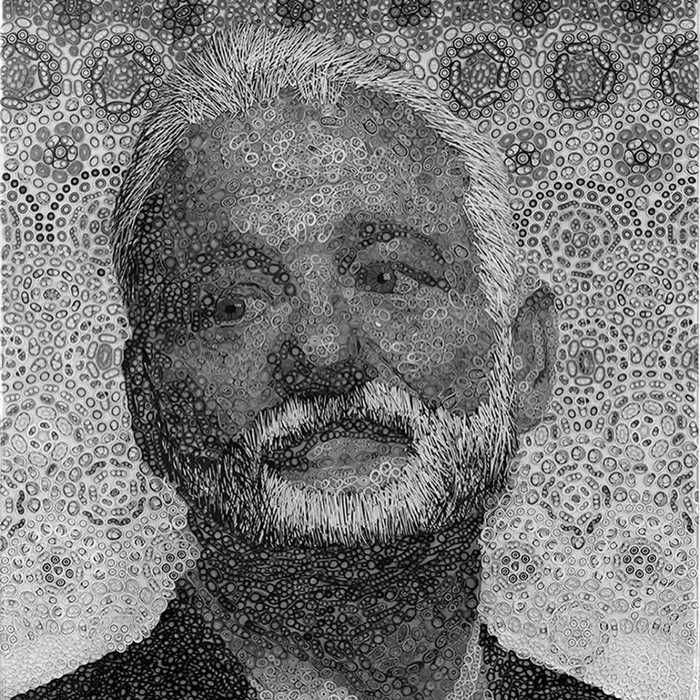 Photo: DAnny Sacramento/Facebook
Rhetorically called "Who Doesn't Love Bill Murray?", the sunning tapigami masterpiece required a mile worth of masking take and took Schleibe 200 hours to complete.
Talking to the San Francisco Chronicle a few years back, Danny Schleibe said that he was attracted to vinyl tape because it was the perfect material for an art form that anyone could get into.
"You can tag with and it doesn't destroy anything if you want to stick it on a side of a building," the artist said. "The tactile nature of tape is really good. Tape is really awesome for kids and adults. It's inexpensive. It's self-adhering. You don't need glue or staples or nails. It's very tactile, so it will take up a kid's'energy or adult's energy. People are finding out it's really fun to work with as a way to create art."