A talented bento artist from Hiroshima, Japan, has been turning a lot of heads online with their incredibly detailed edible black portraits over a white rice background.
Nori bento is the most common forms of the portable Japanese snack, but one Japanese food artist has managed to turn the simplicity of the classic meal into an impressive art form. Miki Matsuura creates bento portraits so detailed it makes eating them a travesty. She carves the edible black layer so meticulously that the resulting portraits look almost drawn on the white rice with a black pencil, like manga characters. But while the artist posts photos of her art on social media, they aren't made specifically for people's entertainment, but as an actual lunch for Miki's husband.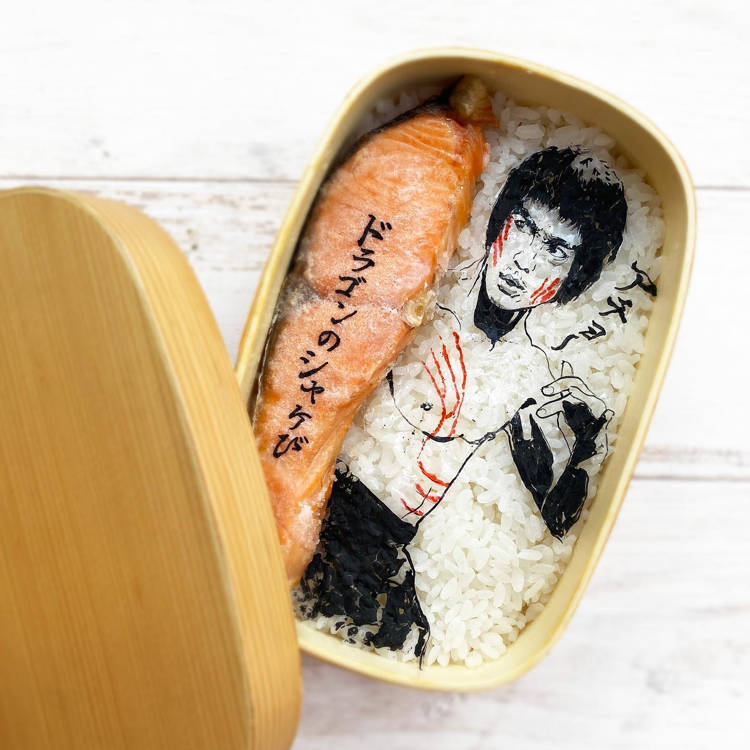 Photo: Miki Matsuura/Instagram
The Japanese artist told Spa! Magazine that her husband runs a local factory in Hiroshima, and she always packs a nice bento box for him. Nice is definitely understating the look of the snack she prepare for him, as they almost always feature scenes or portraits of characters from his favorite TV series and manga.
View this post on Instagram
Interestingly, Miki Matsuura has always been interested in making intricate bento box art. When her son was growing up, she tried fixing his school lunch as nicely as possible, but bento art just wasn't in style back then. One day, her son told her, "just give me meat for lunch, it doesn't matter what it looks like". But now her son is all grown up, and she has all the time in the world to make nice bento boxes for her husband.
View this post on Instagram
Miki explained the artistic process in her interview with Spa!, but the language barrier was too strong for me to understand exactly how she can achieve this level of detail in her edible art. All I understood is that she sketches the design on a piece of paper, and somehow manages to transfer the design onto the rice bed. The dark black is achieved with the use of bamboo charcoal.
View this post on Instagram
Although she only started sharing her bento box art on Instagram and Twitter for fun, Miki Matsuura's amazing edible art eventually went viral, and even attracted the attention of local institutions, some of which asked her to create bento boxes for various events.
View this post on Instagram
The Yamaguchi Prefectural Art Museum asked Matsuura to make a special Reiko elephant bento box for the recent "Ryusei Kishida Exhibition", which became one of the artist's favorite pieces ever.
View this post on Instagram
Miki said that she loves the attention her amazing art is getting online, but above all, she loves surprising her husband with new designs every day, as well as all the conversations they have based on her TV series-inspired artworks.
View this post on Instagram
For more of Miki Matsuura's amazing bento art, check out her official website, NancyChannel.
View this post on Instagram
View this post on Instagram
View this post on Instagram
height: 14px; width: 60px;">

View this post on Instagram
View this post on Instagram