Kaisefu Mudazono is a self-taught food artist who uses all sorts of ingredients, from dried seaweed and pickled vegetables, to ham and rice, to create the most amazing edible artworks.
When it comes to food art, it's hard to find something more adorable, and at the same time impressive, than  kyaraben (or Charaben), the Japanese art form of arranging various foods to create eye-catching designs. When done right, kyaraben turns out almost too good to eat, and Kaisefu Mudazono is definitely a master at it. Whether expressing her creative talent on a bento box, or on her grandchildren's bowls, she always manages to impress.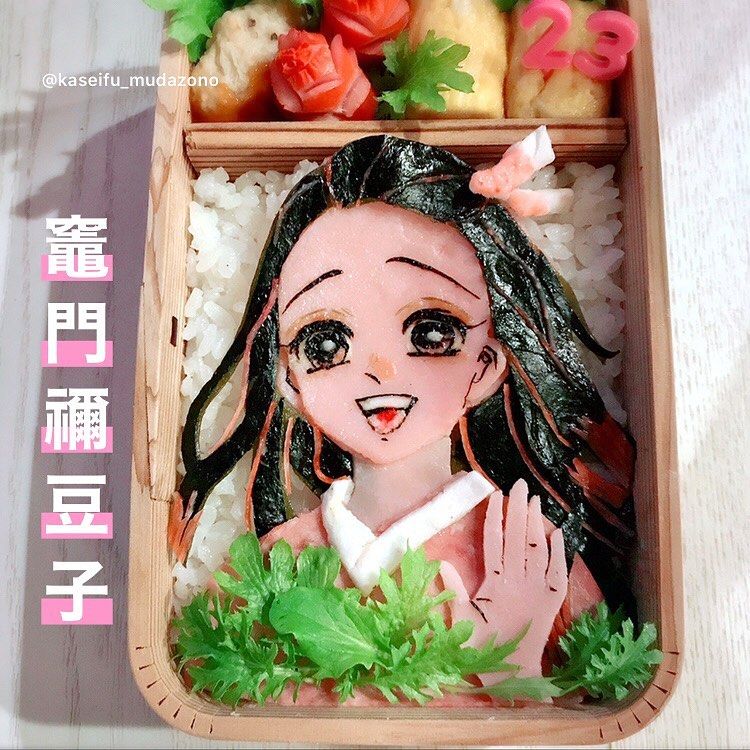 Photo: @kaisefu_mudazono/Instagram
Kaisefu Mudazono's impressive portfolio of kyaraben masterpieces includes a variety of topics, from original designs to Disney characters, but it's her anime portraits series that recently caught the public's attention.
View this post on Instagram
From heroes of anime classics like Yu Yu Hakusho, to current fan favorites like Jujutsu Kaisen, the talented food artist can bring virtually any manga or anime character to life as an edible artwork.
View this post on Instagram
You can find more of Mudazono's amazing kyaraben  art on her Instagram and Twitter profile.
View this post on Instagram
For more impressive food art, check out the Norico's detailed chocolate paintings, and the whimsical pie art of Liz Joy-Murray.
View this post on Instagram
View this post on Instagram
View this post on Instagram
View this post on Instagram
View this post on Instagram
View this post on Instagram
View this post on Instagram
View this post on Instagram