A talented Japanese food artist uses popular spreads like fruit jams, peanut butter and Nutella to create intricate artworks on slices of white bread.
Drawing inspiration mainly from popular anime like Princess Mononoke, Spirited Away or Dragon Ball, Japanese artist KU (@ken.tuchy) creates stunningly intricate and edible illustrations with breakfast classics like jam, peanut butter and cocoa spread. He is somehow able to keep all the different fruit jams and the other spreads from mixing, as well as the bread slices from becoming too soggy to work with, and the end result is always nothing short of breathtaking.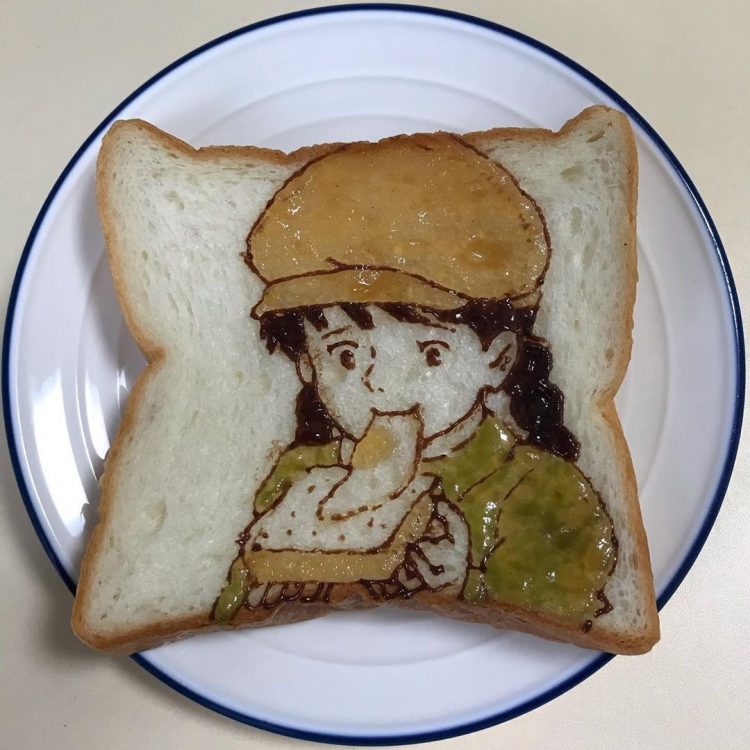 Photo: KU (@ken.tuchy)/Instagram
There's not too much information on KU and his delicious "breadart" online, but browsing through the photos on his Instagram page I found out that he only got into this type of art last August, as a way to pass the time in the hospital after hurting his right ankle.
View this post on Instagram
KU's first attempts at breadart seem childish compared to the detailed masterpieces he posts today; it seems that the major breakthrough occurred last October, when he started using warm chocolate spread to outline his designs before filling them with other different spreads.
View this post on Instagram
Looking through KU's Instagram, you can see how good he has gotten at making breadart over the last few months, with his latest creations looking much better than many artists' conventional drawings.
View this post on Instagram
Believe it or not, KU currently has under 300 followers on Instagram, which is just unfair considering how talented a food artist he clearly is. Hopefully he'll get the attention he deserves soon.
View this post on Instagram
View this post on Instagram
View this post on Instagram
View this post on Instagram
For more adorable food art, check out the pancake masterpieces of Dan Drake, the kyaraben artworks of Etoni Mama, or the mesmerizing pies of Karin Pfeiff-Boschek.