A talented art and design student recently stunned Japanese social media with his collection of delicious-looking sushi made exclusively of stone.
Hama, a student of the Joshibi University of Art and Design, in Kanagawa, Japan, has been exhibiting his stunning stone sushi at various universities across his country, to great success. And it's easy to see why; his work is absolutely amazing, with some bite-sized pieces looking so realistic that you can hardly tell them apart from the real thing.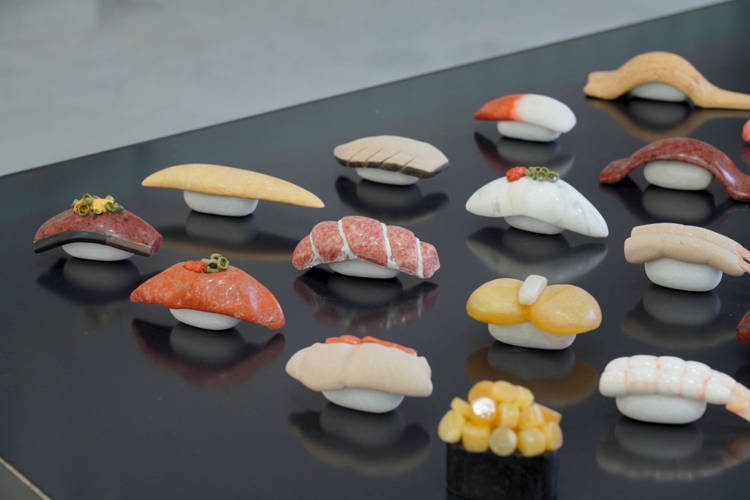 Photo: @ha_ma_73/Twitter
The stone-shaping enthusiast told Japanese magazine J-town that he got into making stone sushi completely by mistake. He was messing with a piece of red granite in class a few years back, and he thought that it looked like a piece of tuna. After shaping it into a piece of sushi, Hama realized that it had turned out a lot better than he had anticipated, so that inspired him to continue experimenting.
Hama also had a part-time job relating to fish when he first got into stone sushi, which helped him better observe the qualities of the fish he was trying to emulate in his unique art. Even so, putting together such an impressive collection of inedible delicacies was far from easy.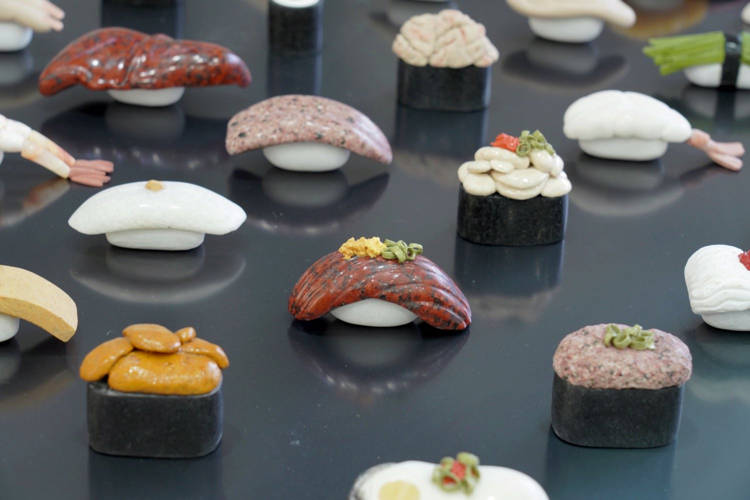 Photo: @ha_ma_73/Twitter
For example, it took the artist a year just to find the stone that became the pink Dotoro sushi, and another year to shape it into the realistic masterpiece it is today. Hama uses fine dremels and polishing tools to mold the hard stones into delicious-looking treats, but relies solely on their natural colors.
The green "leaves" on one of his sushi pieces is naturally green stone, as are the pink, red, and grey stones in his collection. Finding the right coloration wasn't easy, but doing so was a big part of what made this project so fulfilling.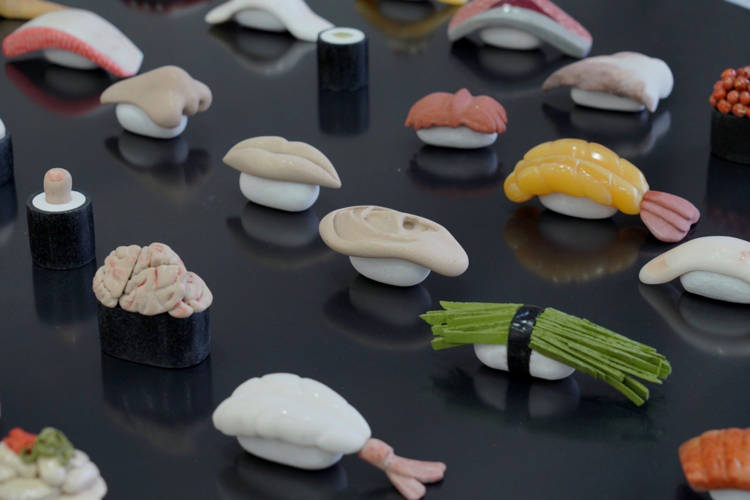 Photo: @ha_ma_73/Twitter
Asked what he was hoping to convey to viewers with his stone sushi collection, Hama said that he hoped people would notice and appreciate the different patterns of the stones he used.
"Each stone has a different texture and pattern, so I want you to take a closer look at the expression of the stone," the college student said.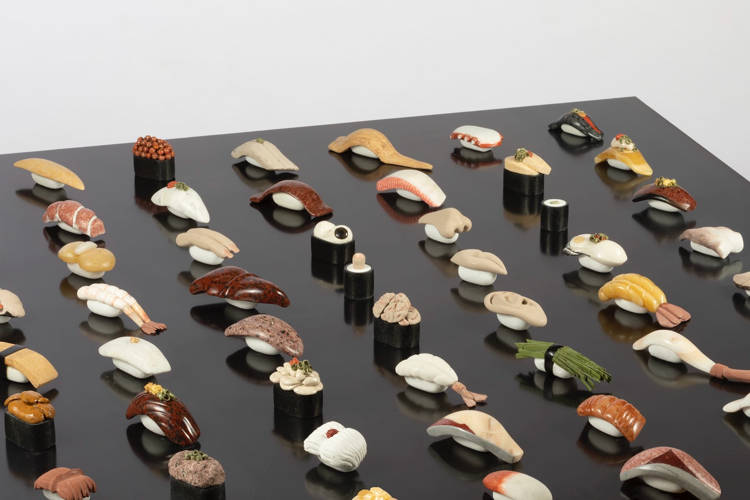 Photo: @ha_ma_73/Twitter
via Livedoor