Nikita Golubev, aka ProBoyNick, is a talented illustrator from Moscow, Russia, who experiments with a variety of mediums, the most interesting of which is definitely dirt-covered cars in the Russian capital.
Proving that one man's filthy car is another's canvas, Golubev unleashes his artistic talents on dirt-covered cars he finds around Moscow, beautifying them with detailed landscapes, animal portraits and religious quotes that he scribbles into the layer of filth using his finger. It definitely beats having someone write "wash me" on your dirty car.
No word yet on how the drivers feel about someone drawing on their dirty cars and potentially scratching them, but some of them are so good that I have a feeling Nikita's art makes owners postpone washing them at least until the first rain. In fact, some of the short videos posted by ProBoyNick on his Instagram show the vehicles with the engine running or with the owners inside, so either they're really good friends of his, or they appreciate his work.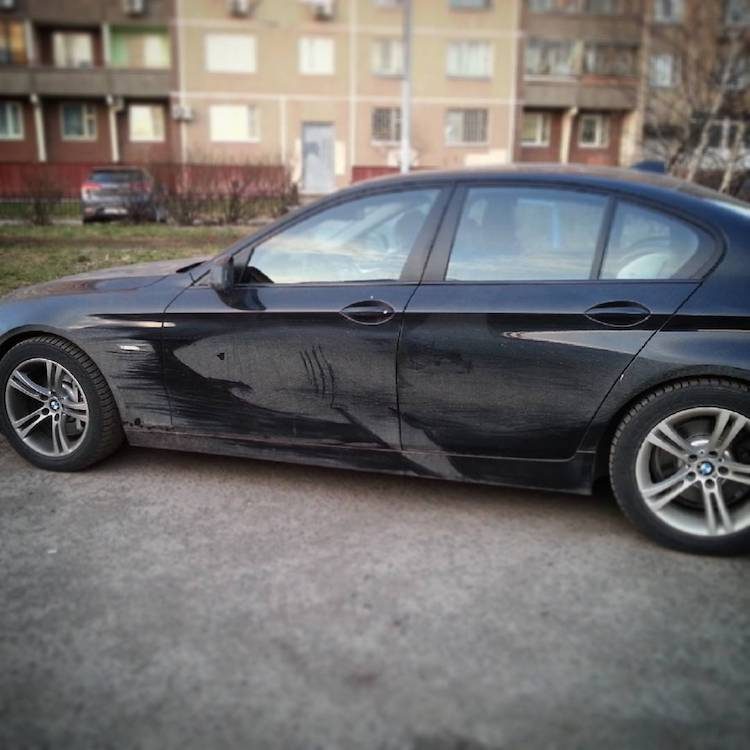 You can follow Nikita Golubev's dirty car series on his Instagram and Facebook page. He hasn't posted a video of him actually creating these fascinating artworks, but he promised to share one soon.
Here at OC, we love dirty car art, so much so that we've dedicated several posts to it in the past. You can check out the intricate dirty car window drawings of Scott Wade, these intricate landscapes created by a talented parking attendant in Azerbaijan, or the "Graffilthy Art" of English artist Rick Minns.
via Twisted Sifter