Two years ago, English artist Carl Lavia set out to create a large-scale sketch of Birmingham, one of the largest cities in the UK, using photos he took himself while walking around the city, as well as aerial footage from books and google maps to help him piece the whole thing together. The result of his work was so impressive that Lavia decided to dedicate years of his life to sketching out all 69 cities in the United Kingdom, in great detail.
44-year-old Carl Lavia started drawing when he was just 5, and has been doing it ever since. After spending most of his childhood drawing imaginary cities, the self-taught sketch-artist fulfilled his dream of sketching the impressive cities of his homeland. With the help of his project partner, Lorna Le Bredonchel, Carl spends weeks walking around the cities he plans on reproducing, to get a feel of the atmosphere that makes them unique, but also stopping to take photos and do sketches of sections he finds particularly interesting. He then uses these bits of information, as well as aerial imagery to create large-scale sketches of each city. The whole process, from research stage to the completed sketch can take several months.
Photo: Lorna Le Bredonchel/Sketchnthecity
In the two years since starting his epic project, Lavia has completed sketches for four UK cities – Birmingham, Manchester, Edinburgh and Dundee – which leaves 65 to go. That will probably take him a few more years, but he's already making plans for his next monumental undertaking. In December of 2016, the sketch artist told LinkedIn that once he's finished sketching all 69 UK cities, he plans to start working on large-scale cities of the world's capitals.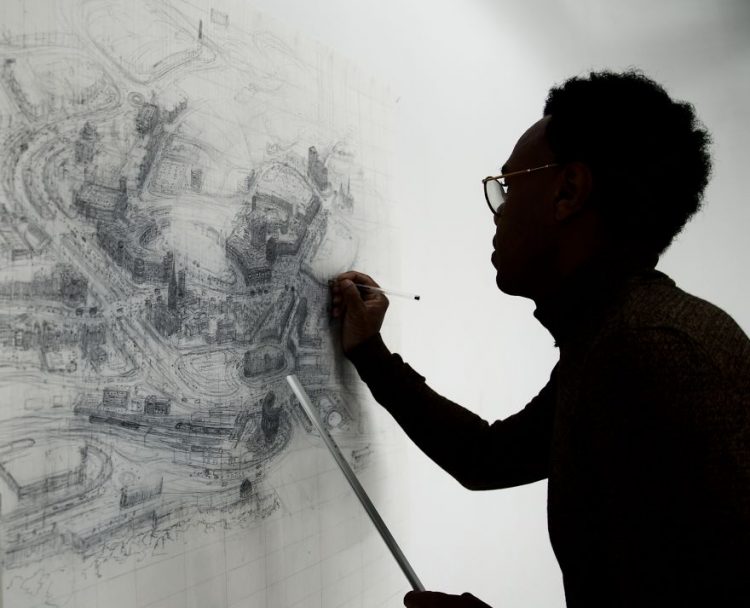 Photo: Lorna Le Bredonchel/Sketchnthecity
"I have always wanted to sketch an existing city, and while sketching Birmingham the idea evolved to the rather unreasonable idea of sketching all 69! The reality of all 69 is a thrilling one; it's going to take a lot of travelling and funding and time, but it is a creative challenge that I'm fired-up about, so, I'm just gonna go for it," Lavia said. "By the way, after all of the UK cities are accomplished, I would like to aim to complete all the capital cities of the world."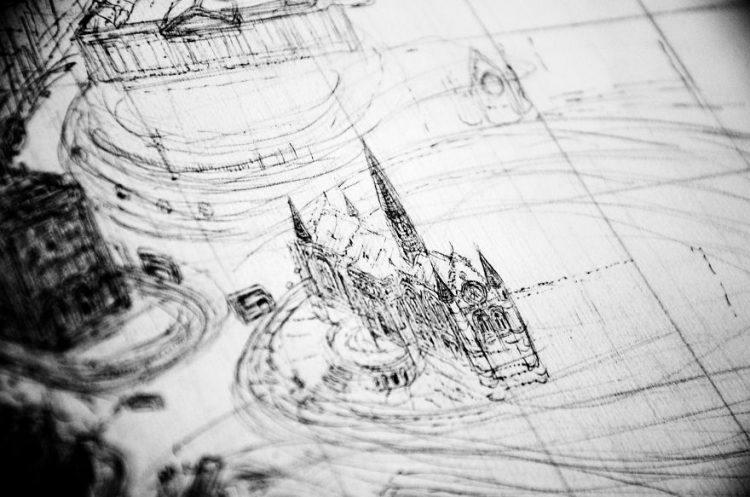 Photo: Lorna Le Bredonchel/Sketchnthecity
His latest sketched cityscape, that of Dundee, measures three meters and took over 3 months to complete, during which time Lavia used up over 100 pens.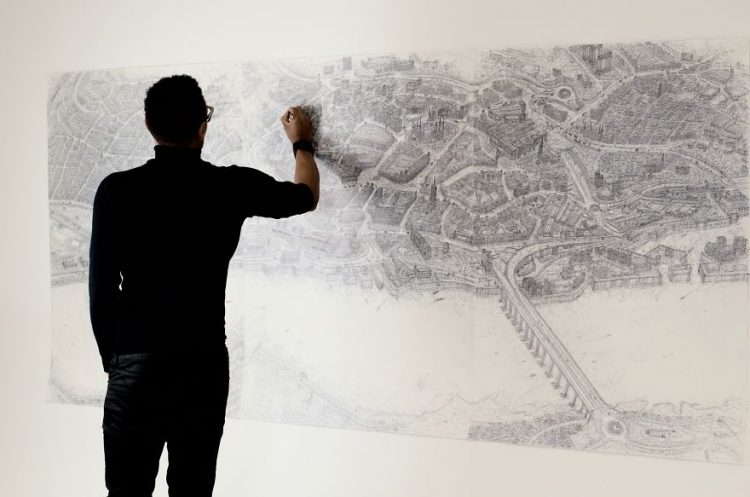 Photo: Lorna Le Bredonchel/Sketchnthecity
Although Lavia always makes sure that people understand the difference between drawings and sketches – the latter are rougher, imperfect – the self-taught artist's attention to detail is impressive. For example, if you lean in to take a closer look, you can see that some of the signs reproduced in the sketches actually have writing on them.
Photo: Lorna Le Bredonchel/Sketchnthecity
Carl Lavia has already begun working on his next city, Sterling. You can keep an eye on his progress as he tackles the remaining 65 UK cities on his list by visiting his website, Sketchnthecity.
via Bored Panda