When it comes to recreating the characters of Japanese horror manga artist Junji Ito in real life, there's no one better for the job than dedicated fan Mamakiteru.
Mamakiteru's Twitter bio reads "I want to live in the world of Junji Ito", and since living in the artist's manga is impossible, she decided to do the next best thing – bring Ito's characters into the real world, using face paint and a bit of digital editing. Most of her work involves expertly applying makeup to turn herself into almost perfect renditions of Junji Ito manga characters, with digital editing only being used to recreate surreal images which could not otherwise exist in our world. She's been at it for four years now, and has amassed quite a following on social media.
Photo: Mamakiteru/Twitter
The young, beautiful Japanese is apparently not a professional makeup artist. She just started painting her own face  as a tribute to Junji Ito, and even told Inverse to credit her photos to the famous manga artist, who she referred to as "teacher".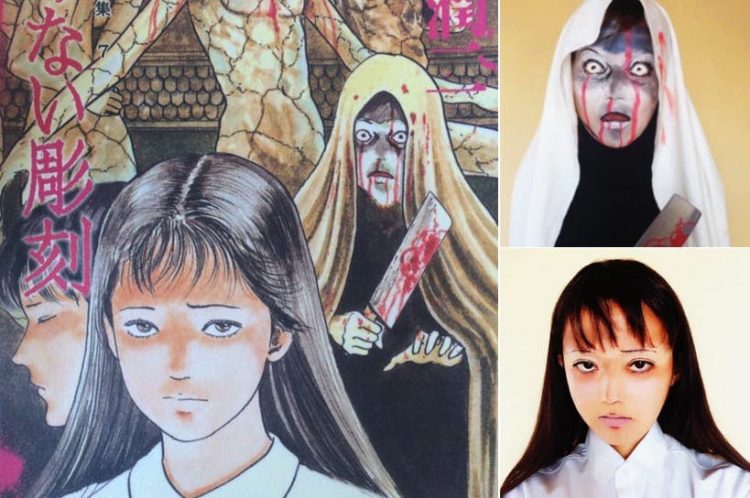 Photo: Mamakiteru/Twitter
Whether she be emulating cute manga girls or freaky monsters, Mamakiteru does such a good job that it seems like the characters jumped off the printed pages of Junji Ito's works and into the real world.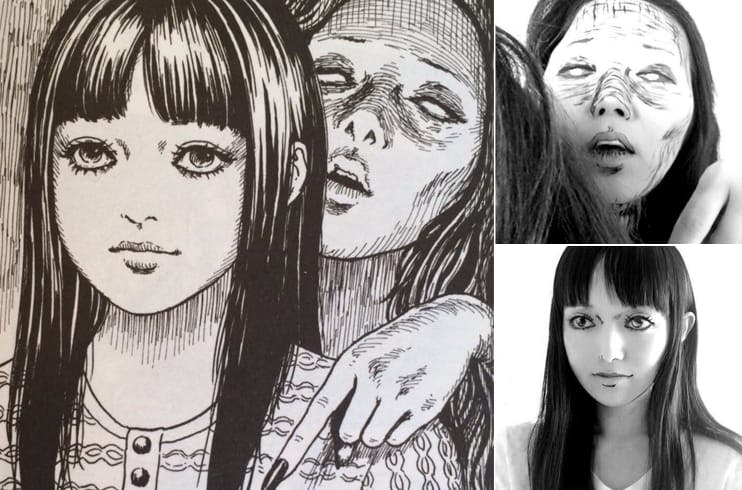 Photo: Mamakiteru/Twitter
Her cosplay of Tomie, an attractive girl with a mole under her left eye who has the power to regenerate after being killed and is able to make any man fall in love with her and commit violent acts, is particularly impressive.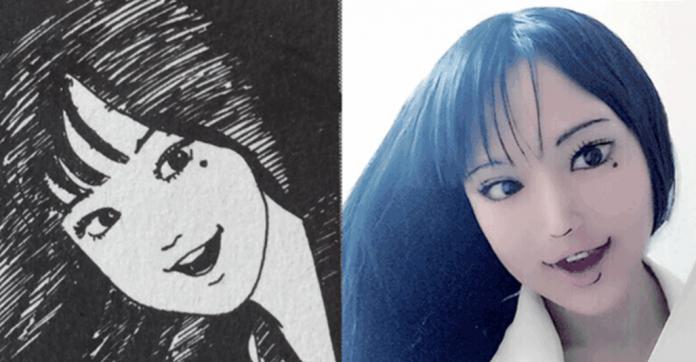 Photo: Mamakiteru/Twitter
To keep an eye on Mamakiteru's amazing cosplay, join her other 28,000 fans on Twitter, where she regularly posts her versions of Junji Ito's characters.