Israeli artist Vika Bren paints her left hand to create various optical illusions that capture the viewer's imagination when placed against a dark background.
Vika Bren is a young artist from Haifa, Israel who has been drawing a lot of attention online with her eye-catching hand-painted illusions. From realistic holes in her palm to making her whole hand look realistically skeletal, there doesn't seem to be an end to Vika's talent and imagination.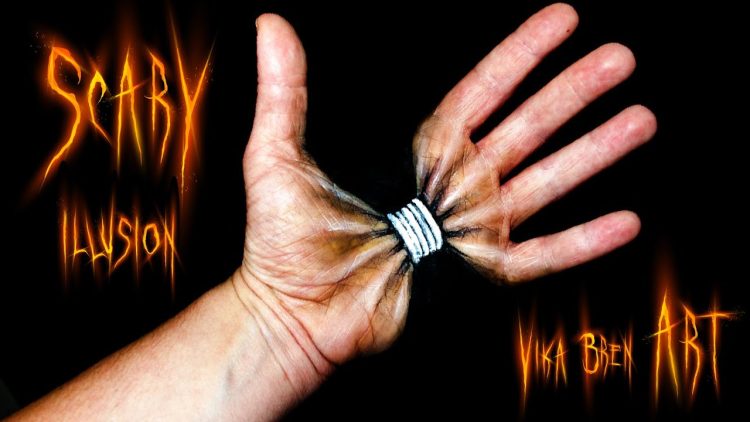 To make sure her illusions have maximum effect on the viewer, Vika relies on pitch-black body paint and a black background. This helps her pull off all kinds of effects, from seemingly missing fingertips to her palm being squeezed in a tight knot.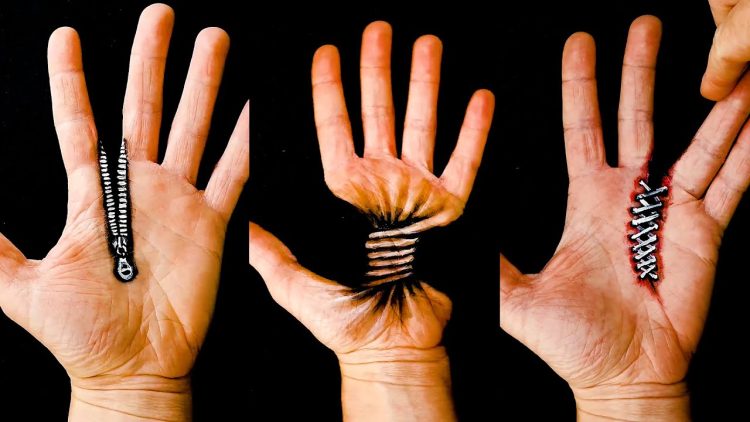 We haven't been able to find out too much about Vika, except that she started posting illusion videos about a year ago, and that she has since been getting a lot of fans on video-sharing platform TikTok. She's also on Instagram, Facebook and YouTube, but TikTok is definitely her bread and butter right now.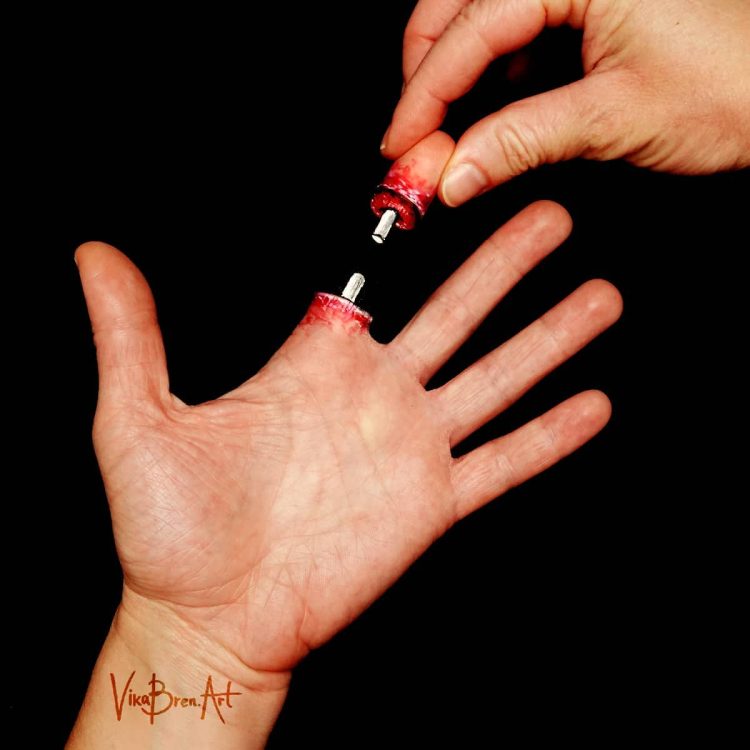 For more awesome optical illusions, check out Hannah Grace's work, as well as Jesse Rix's mind-bending tattoos, or the body-painted illusions of the incredibly talented Dain Yoon.