At just 24 years of age, Dain Yoon is already a master when it comes to optical illusions. Using only makeup, face paint and brushes, she uses her own face and body as canvas for mind-bending visual effects.
Yoon's talent for painting was obvious from a very young age, and it later allowed her to attend some of the most prestigious art schools in South Korea – Yewon Arts Secondary, Seoul Arts High School and the Korean National University of Arts. But instead of pursuing what you would call a conventional artistic career, she decided to focus on 'illusion art', a modern art form that has proven very popular thanks to social media sites like Instagram and Facebook.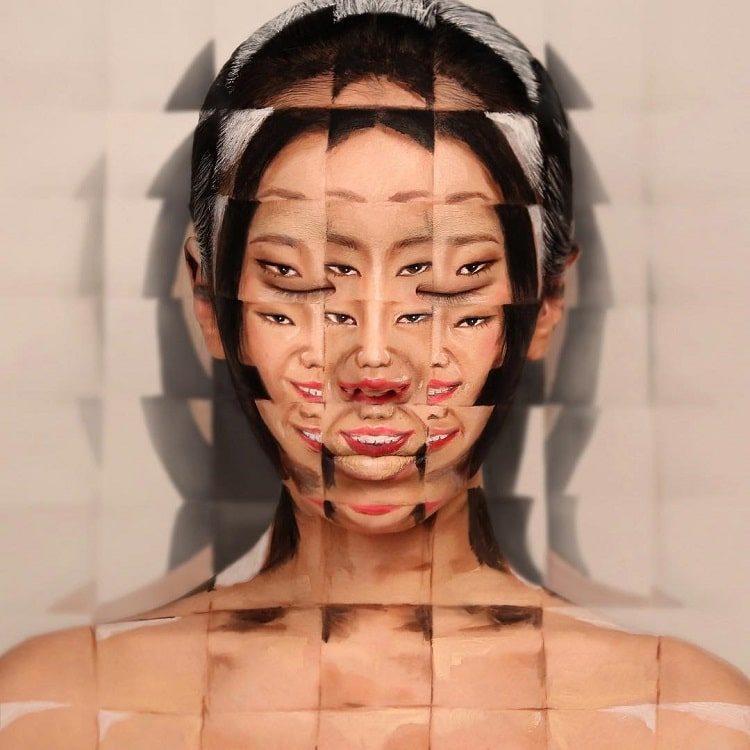 Photo: Dain Yoon/Instagram
When she started posting photos of her mesmerizing illusions on Instagram, three years ago, Dain Yoon pretty much blew everyone's minds, because no one had been able to achieve that level of realism, at least not without the help of digital editing software like Photoshop. The way she achieved complex visual effects like blurred vision or distorted features by using only makeup and face paint was incredibly impressive. People started taking notice, and before long, the young artist had hundreds of thousands of followers on social media, and was making appearances on Ellen.
As you can imagine, this level of realism takes a lot of work. Last year, Dain Yoon told Allure Magazine that spending hours looking at her reflection in mirrors and trying to get every detail just right is very difficult and can sometimes make her dizzy. Depending on the complexity of the project, she can spend between 3 and 12 hours turning herself into a living, breathing optical illusion.
But apparently, using only mirrors during the creative process isn't enough. She also has to check her look on camera to make sure her pictures turn out perfect too.
"Looking through the reflection of the mirror and the view angle on cameras differ," Yoon told Allure. "Thus, solely relying on mirrors to paint give distorted views on photos because I am capturing three-dimensional subject on two dimensions."
Because her illusions sometimes turn out so unbelievable, Dain Yoon makes sure to also post videos of herself moving her face and body, to show everyone that it is all done by hand, using makeup and face paint, and not the result of Photoshop.
Three years after Dain Yoon's rise to social media stardom, she remains the internet's premier illusion art master, a spot she shares with the equally-talented Mimi Choi.
via My Modern Met