Lithuanian artist Toma Skabeikyte uses body paint and makeup to turn her own body into various optical illusions.
Toma Skabeikyte, a 32-year-old makeup artist and body painter extraordinaire, has been getting a lot of attention on social media for her intriguing optical illusions. Using her own body as a canvas, Skabeikyte, who hails from Akmene, in Lithuania, spends hours creating all sorts of surreal designs inspired by anything from films to videogames and other artworks.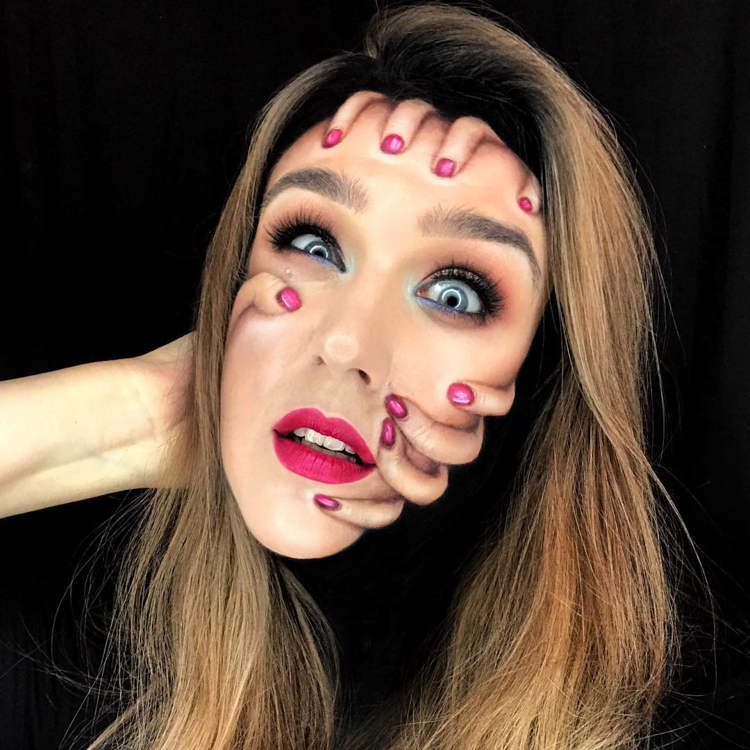 Photo: Toma Skabeikyte/Instagram
The young Lithuanian has been creating art ever since she was 5 years old and later studied graphic design at a design college in Vilnius. She then began her career as a makeup artist and soon discovered that her own body was the best canvas.
View this post on Instagram
"Makeup is my passion and definitely one of the best ways to express myself and show my creativity to other people," Tome told Media Drum World. "I have the opportunity to use my body and face as a canvas, and to create unique looks and share my work with people all around the world."
View this post on Instagram
Toma Skabeikyte experiments with various styles of makeup and body art and isn't afraid to admit that they don't always yield great results. She often has to stop working on projects when it's clear that they are not heading in the right direction.
View this post on Instagram
The 32-year-old is currently only doing optical illusions as a hobby and a way to attract attention on social media, but she hopes to one day turn it into a full-time career, hopefully as a special effects artist.
View this post on Instagram
"I am a makeup artist and my job is to do day-to-day makeovers, but I love doing illusion makeovers equally as much," Toma said. "I'm on the way to making this a career because I really love doing makeovers, it's my passion. At the moment, illusion makeovers are my hobby but one day I hope to make it my full-time career as well."
View this post on Instagram
Toma Skabeikyte is just one of the talented makeup and body painting artists we have featured over the years, from Instagram titans like Mimi Choi and Dain Yoon and less-known but equally-talented artists like Monika Falčik or Hoa Trang.
View this post on Instagram
View this post on Instagram