After "diligently" saving up colorful Straburst candy wrappers for nearly five years, a Pennsylvania woman linked over 10,000 of them together to create a beautiful dress.
Making a dress out of waxed paper candy wrappers might sound silly to some people, but for Emily Seilhamer, of Elizabethtown, Pennsylvania, it was a monumental undertaking that took half a decade to complete. It all started in college, when she met her husband Malachi, who happened to be a big fan of Starburst candy. When they first met, he offered her a pack of Starburst, and kept bringing her candy on dates. At one point, Emily realized she could make something out of all the wrappers, and asked him to save them for her. So he would eat them and bring her grocery bags full of the colorful pieces of paper.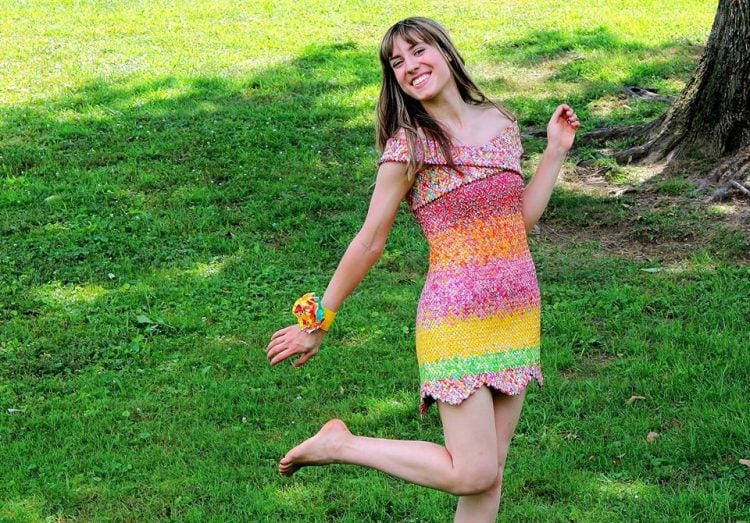 Photo: Emily Seilhamer/Facebook
But collecting over 10,000 Starburst candy wrappers over nearly five years, with the help of family and friends, was only part of the challenge. Before folding every wrapper, she organized them by color and ironed them out. Seilhamer recalls spending hours folding all the wrappers in her college dorm room, while studying or watching TV, a process that she claims had a therapeutic effect. Every wrapper became a link in dozens of colorful chains that were eventually sewn together with elastic thread to create a beautiful dress.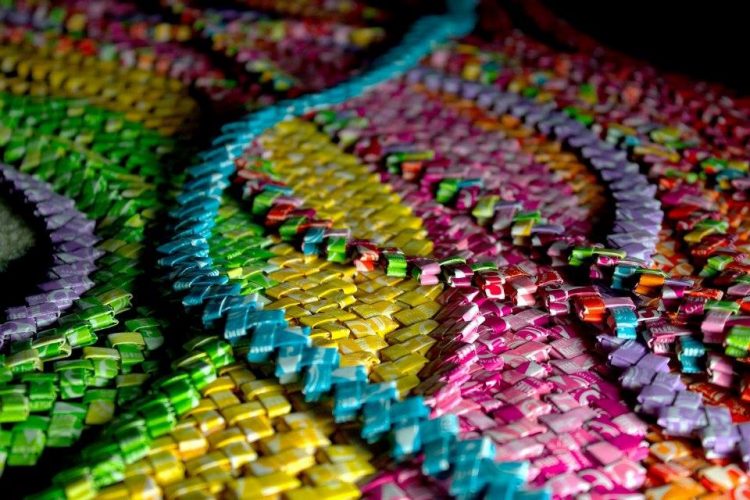 Photo: Emily Seilhamer/Facebook
"In just one row, there's about 300 wrappers to wrap it around my whole body," 24-year-old Emily Seilhamer told ABC News, adding that she used over 10,000 Starburst wrappers in total.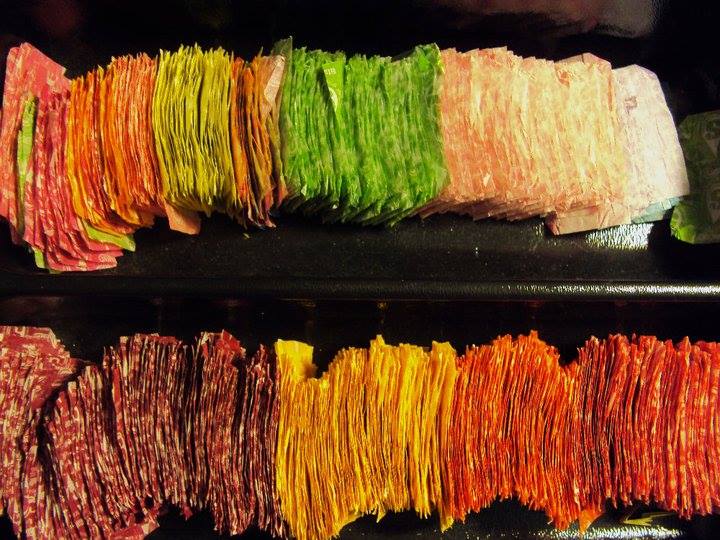 Photo: Emily Seilhamer/Facebook
"Because it took so long, the Starburst company kept discontinuing some of the colors I was using, so I had to revise the design a couple times," Emily said. "But that's OK. I actually like this design better."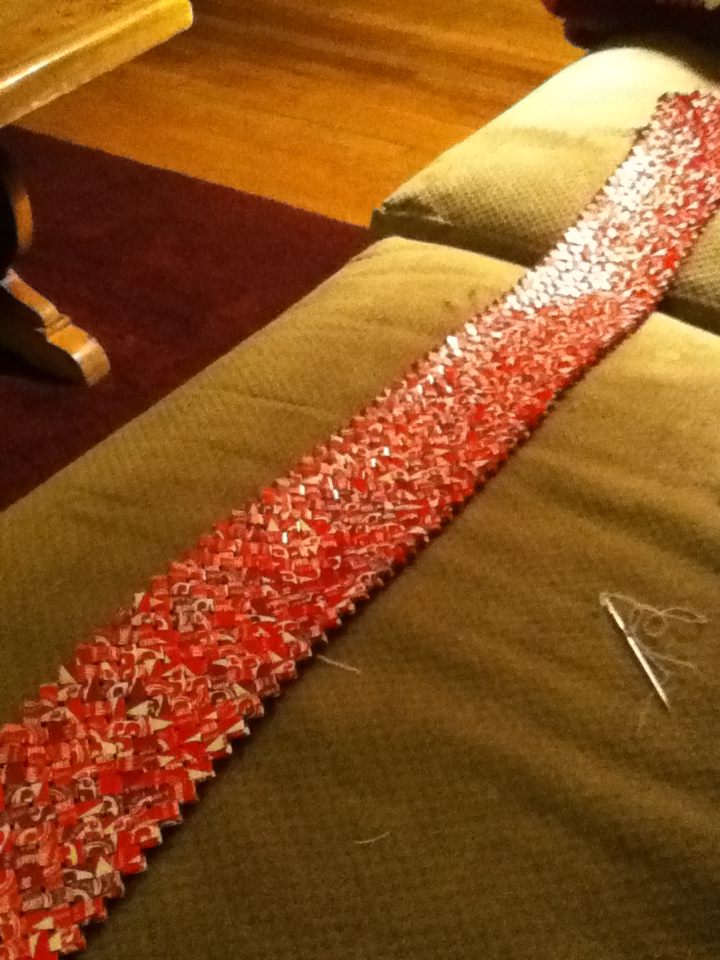 Photo: Emily Seilhamer/Facebook
The crafty artist finished her dress soon before Malachi proposed to her, and since Starburst candy had been a part of their relationship from the moment they met, Emily thought it appropriate to wear her unique dress at a wedding reception for everyone to see.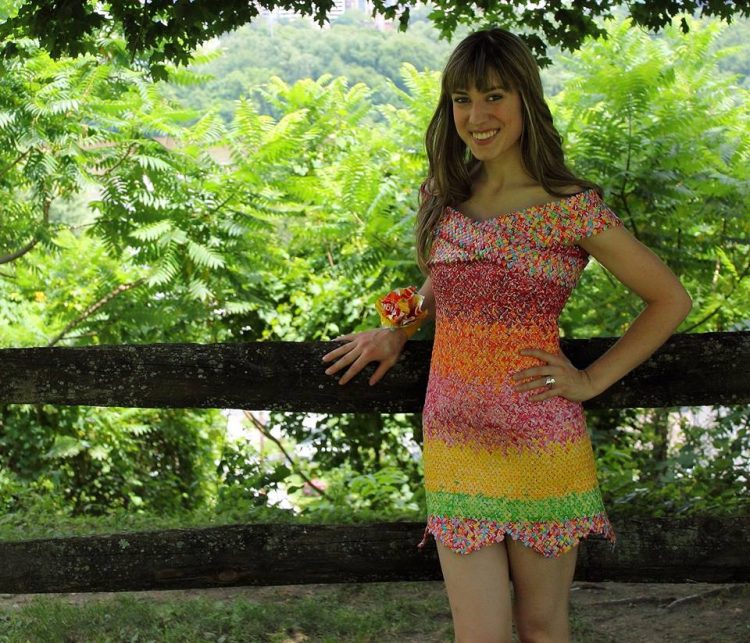 Photo: Emily Seilhamer/Facebook
The candy wrapper dress was only the start for Emily Seilhamer. Making upcycled dressed out of various unconventional materials has become a hobby for her, and she has already completed dresses out of men's ties and her grandmother's kitchen wallpaper. You can check some of her impressive works on Facebook.
Interestingly, Emily isn't the first person to use Starburst candy wrappers as fabric for a dress. Back in 2011, we wrote about Tara Frey, a senior high-school student who spent six years collecting Starburst candy and using the wrappers to make her prom dress.
via Bored Panda