Japanese metal processing company Yamaguchi Seisakusho has been getting a lot of attention for showcasing its capabilities by creating a very detailed wireframe car that looks almost rendered in augmented reality.
If you've ever played mobile video games like the widely popular Pokemon GO, you probably know a little about augmented reality or AR for short. It's a technology that visually enhances the real world with computer-generated images, basically overlaying digital elements onto real-life environments. Looking at the photo of this white wireframe car, you'd be tempted to think that it was the product of augmented reality, but it was actually painstakingly created out of metal wire. Photos of it recently went viral on Japanese social media, because people just couldn't believe it was real.
Photo: Yamaguchi Seisakusho
The wireframe car is the work of Yamaguchi Seisakusho, a high-precision metal processing company based in Yoshikawa City, Japan's Saitama Prefecture. Isao Yamaguchi, the company's senior managing director, recently told White News that the wireframe car is one of five units that Yamaguchi Seisakusho ws commissioned to create 10 years ago for a car convention. It was an unusual request, but management viewed it as an opportunity to showcase the technical capabilities of the factory.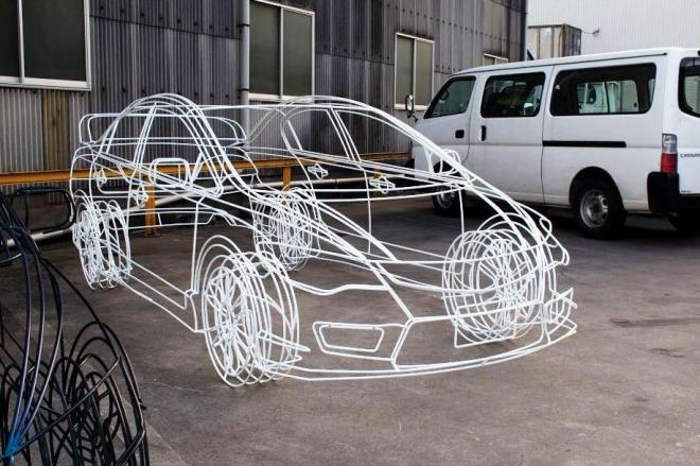 Photo: Yamaguchi Seisakusho
The wireframe vehicles were first designed with 3D CAD (computer-aided design) software, after which jigs were cut out of metal sheets using precision laser cutters. Metal wires were placed and welded around the jigs, and then removed to create the detailed wireframe vehicles.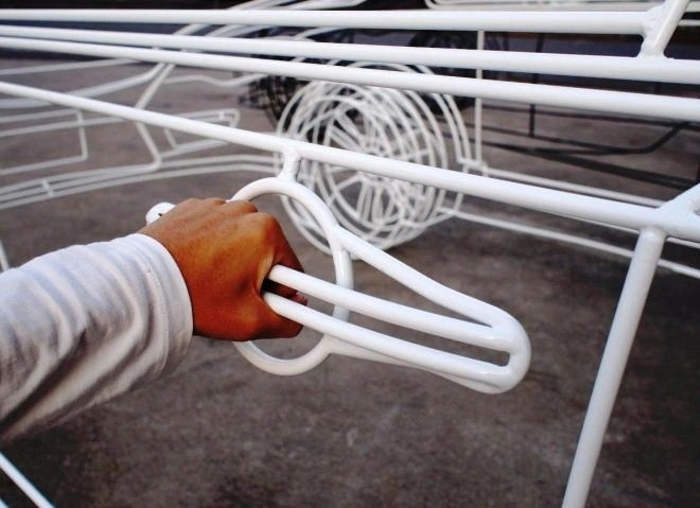 Photo: Yamaguchi Seisakusho
Interestingly, the cars didn't get much attention until 2016, when the client returned one of the models which ended up on display in the Yamaguchi Seisakusho parking lot. Since then, photos of it have been circulating online, and have even been featured on Japanese television shows.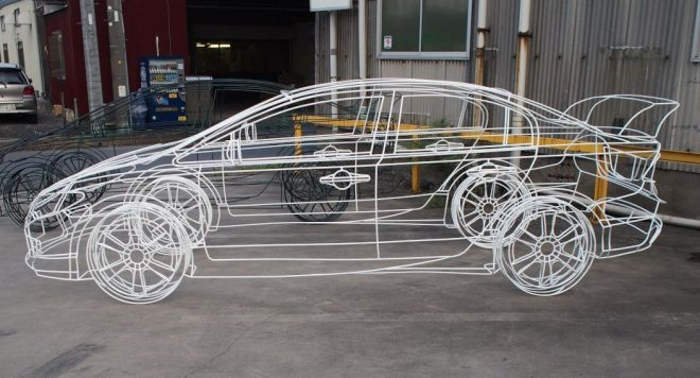 Photo: Yamaguchi Seisakusho
One of the five wireframe vehicles recently went viral after being spotted in Niiza City, Saitama Prefecture. The debate around its existence in the real world was once again reignited on Japanese Twitter.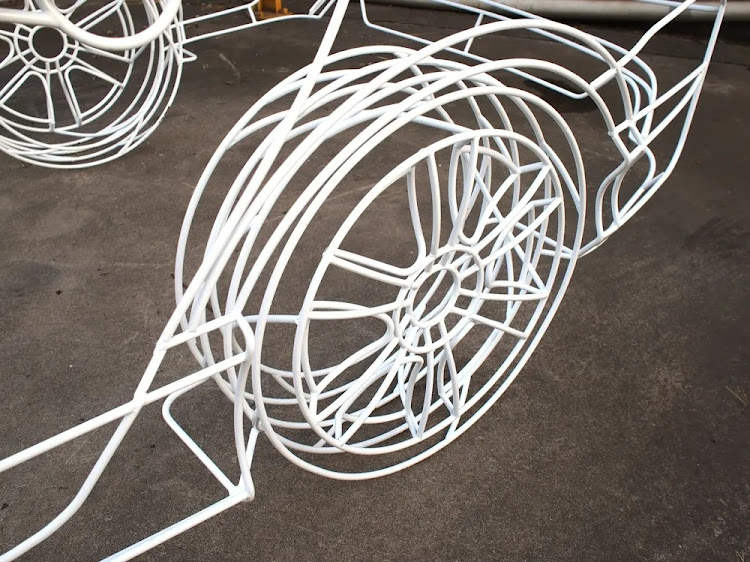 Photo: Yamaguchi Seisakusho
For more amazing metalwork, check out the miniature mechanical transformers of Yuki Tsuboshima.