$30,000 may not buy you a new Ferrari, but it's enough to cover the cost of this limited edition book on the history of the iconic sports car brand.
Before you freak out about the price, you should know that it includes a beautifully sculptured steel and chrome book stand, as well as an aluminum display case for the incredibly rare book. Together, the two artistic pieces created by designer Marc Newson are supposed to emulate the legendary Ferrari 12-cylinder engine. Titled simply 'Ferrari', the book itself is described as a "massive tome" and includes loads of photographs from the Ferrari archive that tell the history of the luxury Italian brand.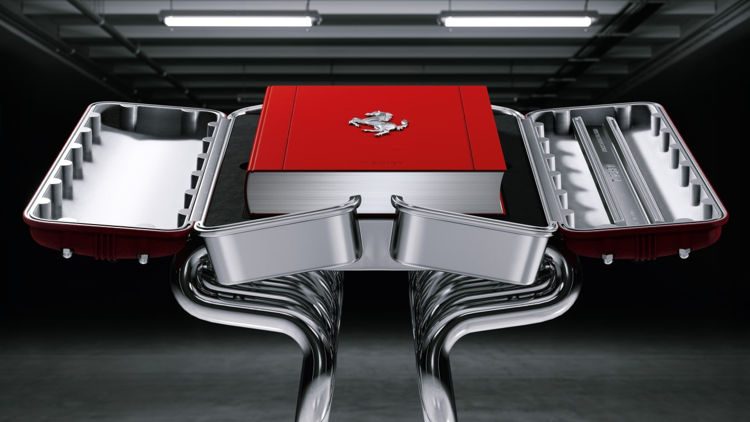 Photo: Taschen
A total of 1,947 books will be sold, out of which only 250 come with the $30,000 price tag. These ultra-rare items will only be offered to museums and veteran Ferrari collectors with an impressive history of owning the brand's sports cars. So even if you have money to burn, unless certain conditions are met, you won't be able to get your hands on this epic book. Luckily, you can still get one of the other 1,697 copies of the limited-edition books. At just $6,000, they are considerably cheaper, but only comes with the aluminum case.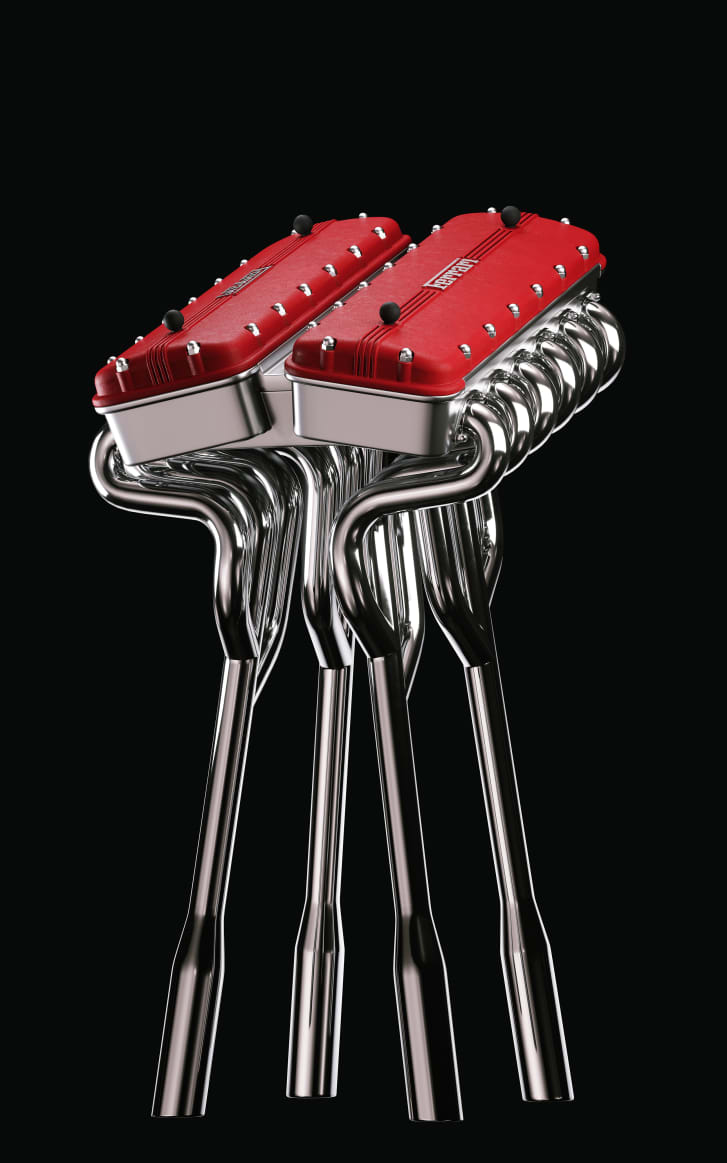 Photo: Taschen
Published by Taschen, the Ferrari book allegedly offers "unrestricted access to hundreds of photographs from the Ferrari Archives and from private collectors, to reveal the full story behind Ferrari's protagonists, victories, past, and future. A project conceived in close collaboration with Ferrari, this massive tome is a veritable collector's piece."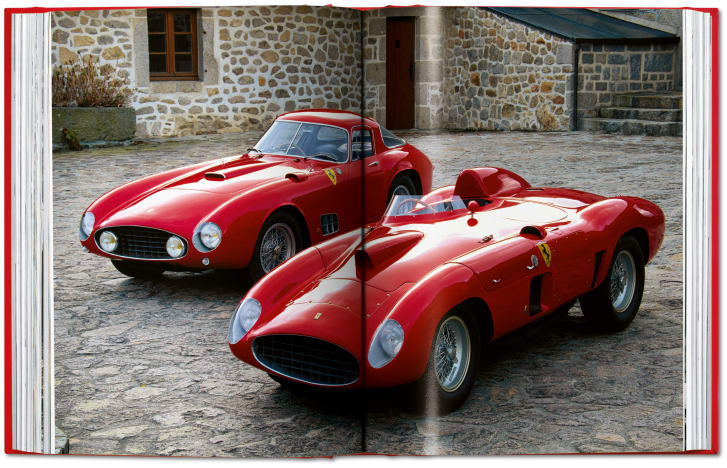 Photo: Taschen
Ferrari features 514 pages, is hand-stitched and sports a minimalistic cover design with the company's iconic prancing horse logo on a racing red background. All 1,947 copies are signed by Piero Ferrari, the car maker' vice chairman and the only living son of founder Enzo Ferrari, while the 250 ultra-exclusive copies also bear the signatures of John Elkann, the current chairman of Ferrari, and Sergio Marchionne, the former CEO.
So, what will it be? A brand new car, or a book about cars? Or, if the thought of paying $30,000 for a book doesn't seem that outrageous, but you're just not into cars, maybe I can interest you in the world's most expensive coloring book?