Introducing the electric toy car for the 1%. Luxury car maker Bugatti teamed up with London-based Little Car Company to create 500 miniature electric cars for kids, priced at a spicy $35,000 each.
The French car maker originally unveiled the children's electric car, named Bugatti Baby II, at the 2019 Geneva Motor Show, and soon after announced that all planned 500 units had been sold to wealthy parents all over the world. But then the Covid-19 pandemic happened and suddenly some of the buyers decided that spending tens of thousands of dollars on what is essentially a children's toy was ill-advised under the circumstances. So Bugatti had no choice but to announce that some Bugatti Baby II electric cars for kids are once again available for purchase. They start at $35,000, get them while they're hot!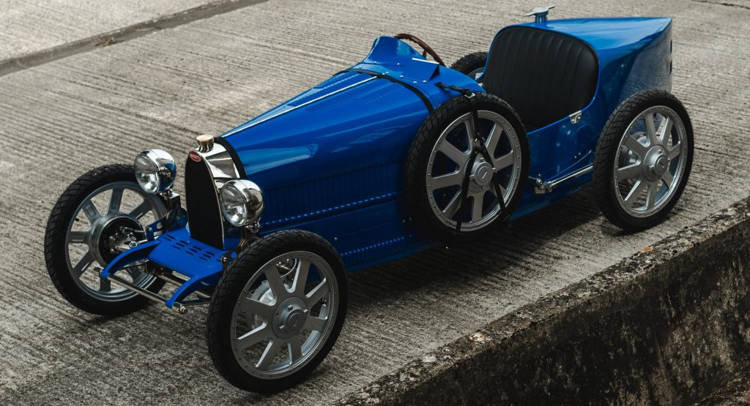 Photo: Bugatti/The Little Car Company
The Bugatti Baby II is a modern interpretation of the original Bugatti Baby, a driveable replica of the Bugatti Type 35 racing car, that the brand's creator, Ettore Bugatti, decided to build for his son almost a century ago. It was supposed to be one-of-a-kind, but Bugatti owners loved it so much that they wanted one for their own children, so the company ended up making 500 Bugatti Baby kids' cars.
Not only is the Bugatti Baby II electric, whereas the original was powered by a combustion engine, but it's considerably larger too, which makes sense since Ettore Bugatti's vehicle was meant for an eight-year-old, while this one is aimed at teenagers.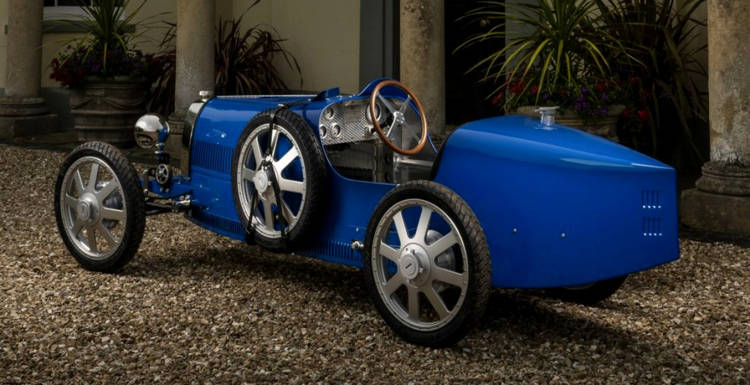 Photo: Bugatti/The Little Car Company
The Bugatti Baby II comes in three versions. The base one costs $35,000 and features two driving modes: Novice mode, in which  the car can go up to 12 miles an hour, and Expert, which raises the maximum speed to 30 miler per hour. But if that's not fast enough for your kid, you can always go for the more expensive variants.
The Vitesse and Pur Sang versions cost an eye-watering $50,000 and $68,000, respectively, and come with a Speed Key, just like the grownups' Bugatti Chiron. The Speed Key unlocks the electric car's full potential, thus helping it reach a maximum speed of 42 miles per hour. Also, depending on the weight of the driver, these two upper trims can co from 0 to 60 miles per hour in as little as six seconds.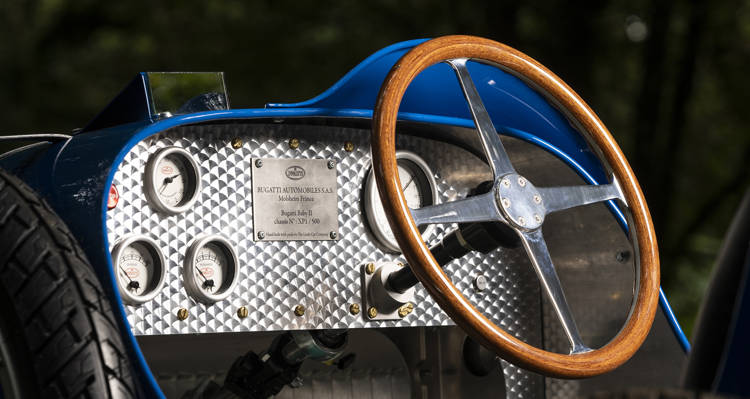 Photo: Bugatti/The Little Car Company
"In its most powerful mode, when you have the 'Speed Key' inserted, the Baby II is a very fast car. It's quite impressive and brilliantly fun," Bugatti test driver Andy Wallace told CNN.
Buyers of a Vitesse or Pur Sang Bugatti Baby II a battery autonomy of 31 miles, and can choose whatever paint colors they like, including those available for the Bugatti Chiron.
While the Bugatti Baby II sounds very impressive for a kids' electric car, it's not exactly cheap, so if you're trying to impress your spoiled teen with a luxurious toy, maybe go for the Rolls Royce of fidget spinners instead? It's only $160 and can spin continuously for over 10 minutes.