From jellyfish to miso ramen, Japan has some of the most bizarre ice cream flavors in the world, but a frozen treat that's supposed to replicate the texture and smell of soft cat and dog paws is a bit too much, even for the Land of the Rising Sun.
Japan's longstanding fascination with cat paws is not exactly new. To many Japanese feline lovers, cat paws smell like nice things (right from caramel crepes, to wheat and sunflowers) and their soft, smooth texture is considered mysteriously soothing. Cat paws are so popular that a couple of years ago, a company came out with a hand-cream that not only left the users' hands as smooth to the touch as a cat's paw, but also made their skin smell like it too. But now, the organizers of the 2017 Japan Pet Fair, are taking this obsession one step further with two unique ice creams designed to have the texture and flavor of cat and dog paws.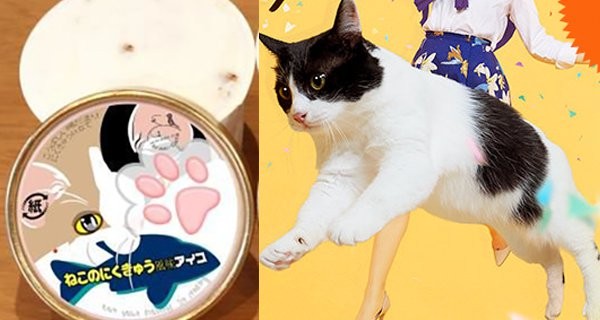 It sounds absurd, but these are apparently real food products that curious eaters will be allowed to sample at the the Japan Pet Fair in Osaka, from February 23rd to February 26th. They obviously don't contain any real animal paws, but their makers have added various ingredients to the base vanilla ice cream that allegedly recreate both the texture and smell of cat and dog paws.
The feline-themed treat, for example, contains chewy marshmallow pieces that mimic the consistency of a cat's paw, as well as nuts meant to achieve the texture of cat claws. For that authentic cat smell, they've also added some small fish to the mix. Dog-paw fans will enjoy a black sesame flavor ice-cream with caramel popcorn pieces to replicate the texture of the claws.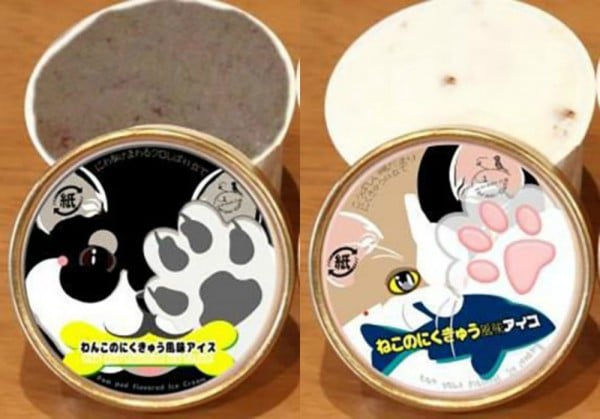 The taste of this treats definitely doesn't sound as bizarre as the idea behind them, but Grapee reports that visitors of the pet fair looking for a more authentic animal paw taste, will also be provided with cat and dog "powders" that they can sprinkle on their ice-cream. We don't know what's in them, though.
The cat and dog paw ice-creams will be limited to 100 orders each, and will only be sold at the 2017 Japan Pet Fair, for a price of 380 yen ($3.35).