A Canadian startup claims to have come up with the technology to create a plant-based salmon filet that looks, feels, and tastes like real wild salmon.
Plant-based meat alternatives have been around for years now, with brands like Beyond Meat or Impossible Foods being among the most well-known in the burgeoning industry. But fish and seafood alternatives haven't gotten nearly as much attention from the media as meat ones. That doesn't mean they don't exist, or that they are in any way less technologically advanced. On the contrary, the progress in this niche has been nothing short of impressive, with one startup claiming to have created a raw plant-based salmon filet that looks, flakes, and tastes like wild salmon.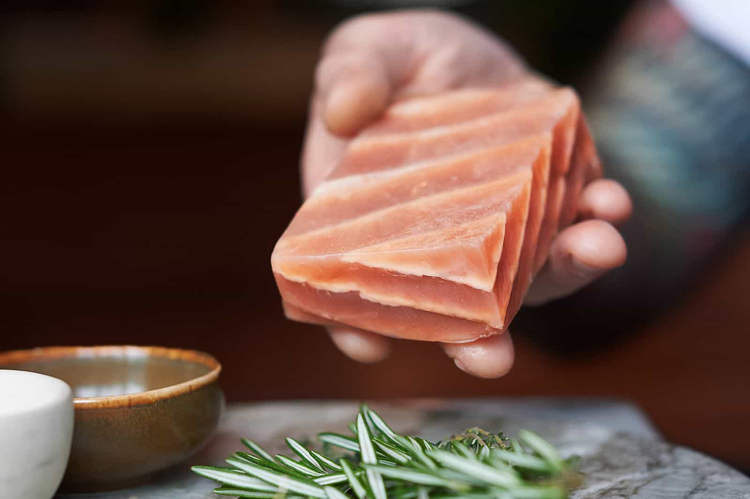 Photo: New School Foods
Toronto-based New School Foods has only been around for three year, but it's already one of the most talked about companies in the seafood alternative industry. The Canadian startup recently secured $12 million in seed funding thanks in no small part to its impressive salmon alternative.
"Their technology is unlike anything else we've seen in the industry in terms of truly mimicking the texture, mouthfeel, and experience of cooking and eating whole cuts of meat," Nick Cooney, General Partner at Lever Ventures said.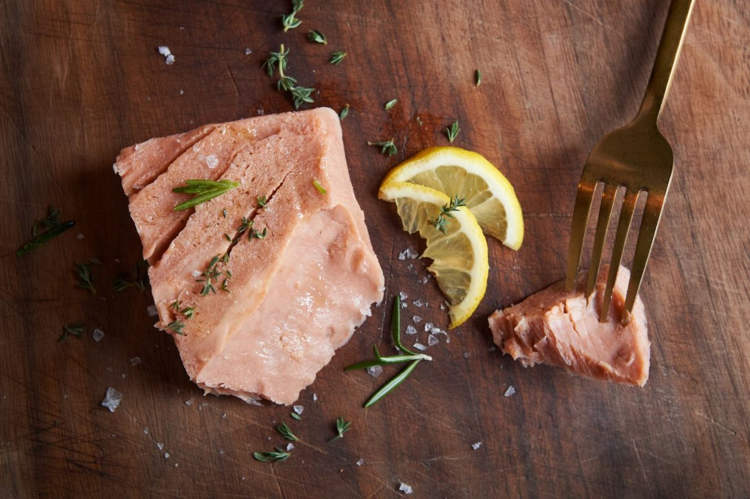 Photo: New School Foods
Although its innovative product is not yet market-ready, New School Foods claims that its plant-based salmon has almost all the attributes of the real thing. In short, the company claims to have created the technology necessary to produce plant-based muscle fibers that look, feel and flake like actual salmon. Like, the actual salmon, this alternative is high in protein and matches the same level of Omega 3 fatty acids.
Instead of the high-temperature treatments that other companies use to create their pre-cooked seafood alternatives, New School Foods relies on a series of cold-based processes to create a raw salmon filet that can be cooked in various ways.
"The next frontier of meat alternatives is whole cuts, and from day one we understood that New School Foods needed to solve two heavily connected issues: the quality of the meat alternatives in-market, and the limited toolkit our industry uses to produce them," CEO and founder Chris Bryson said. "What's generally available for consumers now are rubbery, ground, pre-cooked products that will not convince the average customer to change their lifelong habits."
This year New School Foods plans to test its innovative plant-based salmon filet in selected restaurants through a chef-only pilot program.