When they hear the phrase "ice cream sandwich", most people think about creamy ice-cream squeezed between two waffers or cookies, but in Mexico, it can mean a regular bun stuffed with scoops of ice-cream.
Street vendors in various parts of Mexico have been selling "tortas de nieve" for a few years now, but they're once attracting attention on social media, after an older video of a man preparing the bizarre snack recently went viral. In it, you can see the ice-cream man slicing a bun usually filled with ingredients like meat,vegetables and sauces, and stuffing it with six scoops of ice cream.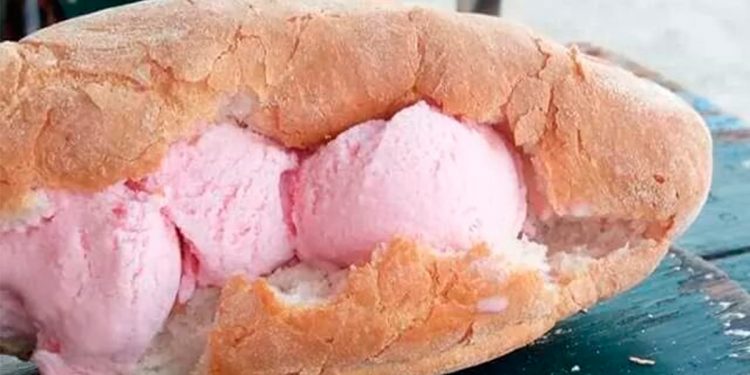 Nobody knows exactly who invented the Mexican ice cream sandwich, but news website Antena TV has tracked the snack/dessert to an old ice cream parlor in Xonacatlan, Estado de Mexico, where it has been served to children and adults for about 60 years. The Sanchez family, who owns the venue, claims that it started out as an experiment, but people loved the bread and ice cream combination so much that they decided to keep it on the menu.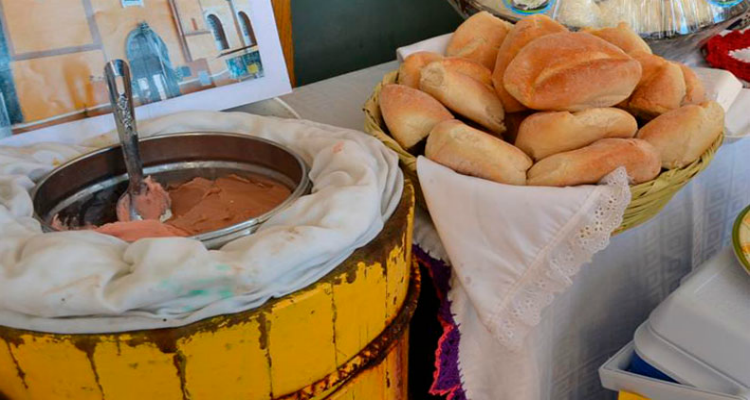 La Deforma reports that the trick to making the ice-cream filling creamier is to sprinkle the bun with a bit of salt, which makes it melt faster and creates an interesting sweet-and-salty flavor combination. As for the recipe, there is none. Every vendor uses whatever flavor combination he likes, from classics like chocolate and vanilla, to fruit flavors and even bubblegum.
Having never heard of an actual ice cream sandwich before, I did a bit of online research and found that the strange treat is not exclusive to Mexico. In the Philippines, street vendors also stuff bread buns with ice cream, and so do some in Vietnam, only they use traditional banh mi buns sprinkled with crushed peanuts.