They say you shouldn't drink and drive, but one meat shop in Irvinestown, Northern Ireland, wants to make "don't eat and drive" a thing too. It has recently launched a line of sausages infused with popular alcoholic drinks, including vodka and Red bull, or dark rum and orange soda.
Maguire Meats owner Keelan Maguire says that he came  up with the idea for alcohol-infused sausages while talking with his team about new products for the summer barbecue season. Alcohol just seemed like the craziest idea, so they went with that. They launched their vodka and Red Bull bangers last week, and since they were an instant hit, they just added a Captain Morgan rum and Club Orange soda sausage to their line. They're both selling like crazy, according to Maguire.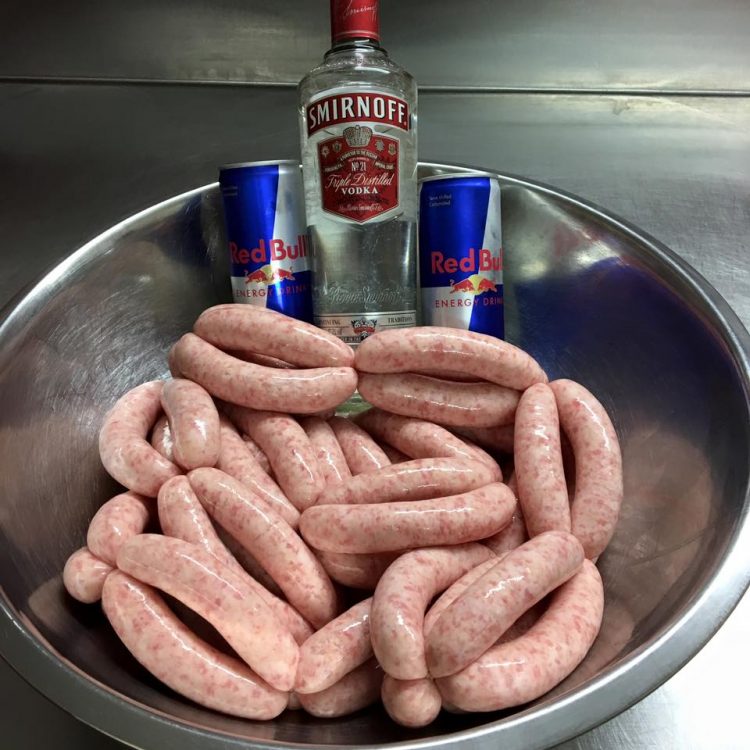 Photo: Maguire Meats/Facebook
"We were thinking about the sausage range for the summer and this was the craziest one we could think of." the owner told Belfast Live. "So we gave it a go and it worked out very well and they are very popular. We also added a spicy beef one which is doing well too. It is something different for the BBQ this summer. We have a few other ideas up our sleeve so keep an eye out."
"It [the feedback] has been very good, actually," Maguire said in an interview with Meat Trades Journal. "The vodka and Red Bull took off all together. They're flying out. The Captain Morgan ones have only started and there's been a lot of demand for them at the minute. It's looking good so far."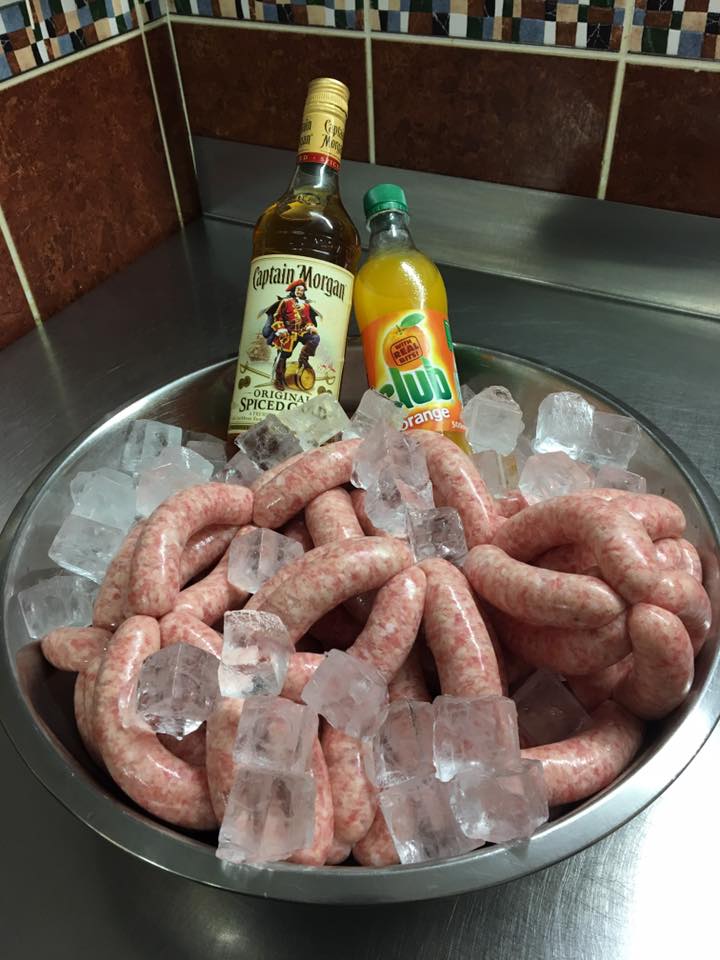 Photo: Maguire Meats/Facebook
Maguire Meats doesn't plan to stopping at sausages. It's also developing an Orchard Thieves Irish cider and pork burger, and they may end up mixing alcohol with some of their other meat products.
Interestingly enough, alcohol-infused sausages are starting to look like somewhat of a trend in Northern Ireland, right now. About a month ago, McCartney's Of Moira, a 140-year-old butcher shop in Craigavon, started selling gin and tonic pork sausages, and pear cider sausages. They're also famous for Guinness beer sausages, which they apparently recommend you not eat if you plan on driving afterwards.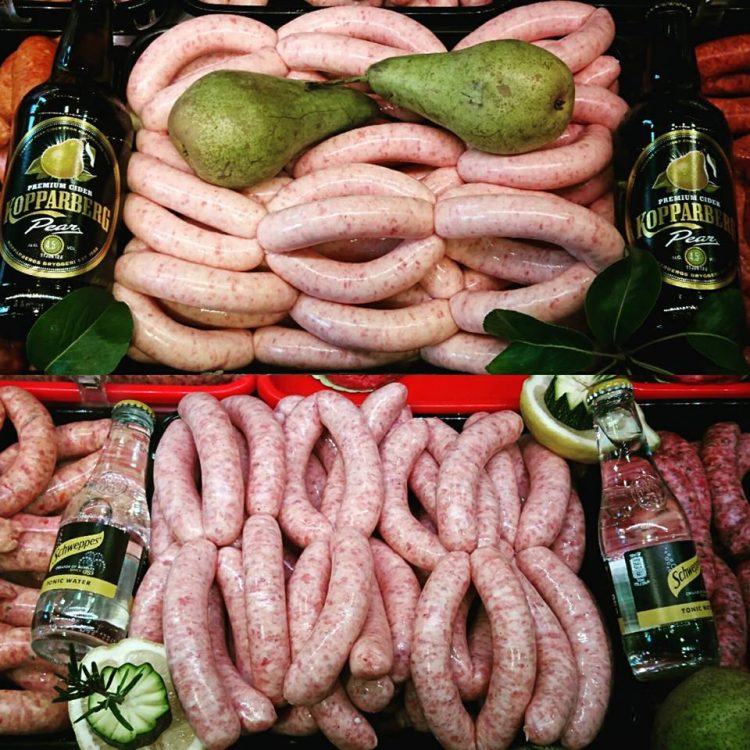 Photo: McCartney's Of Moira/Facebook
No word on how these alcohol-infused sausages actually taste, but who really cares anyway, it's booze.