It might look like a DIY subwoofer, but the wooden box in the picture below is actually a ghost repelling device. The Trisaksri Ghost Repellent is made by a Thailand-based company called Boondee Workshop and cost $1,500 plus $140 for U.S. shipping. I know, it's kind of pricey, but no one ever said keeping pesky ghosts away was cheap.
The Trisaksri Ghost Repellent first made international headlines in 2009, when various Western tech blogs wrote about its alleged ability to scan homes for unwanted spirits and drive them away with a radio wave blast. Back then, everyone laughed at this joke of a "gadget", anticipating that Boondee Workshop wouldn't sell a single unit, but here they are, seven years later, launching the new and improved version of their ghost repellent.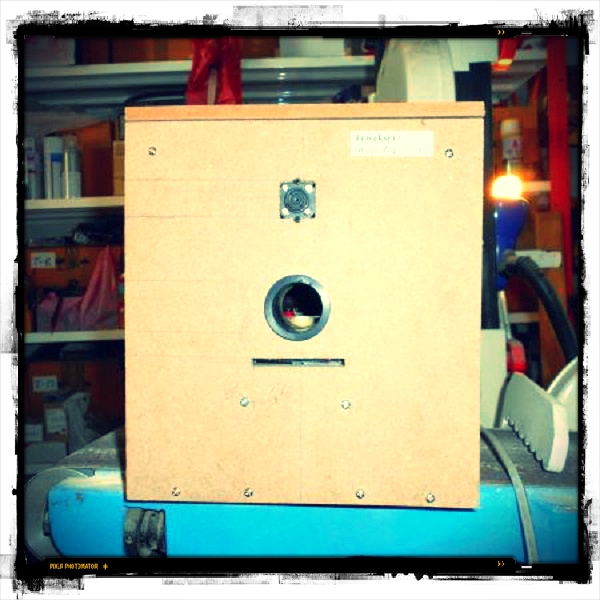 So what makes Trisakri 2.0 better than the original model? Well, that's kind of tricky to figure out, since no one actually understood how the first one worked to begin with. The only things we know is that the device makes use of an infrared camera and Electromagnetic Field meters to detect the presence of supernatural beings, and sends a blast of radio energy referred to as "WAVE KILLER" to send them on their way. This radio energy is produced by a wave killer engine installed inside the Trisakri.
The previous model of the device came with voltage ratings of 110 and 220 volts, while the 2016 version is only available at 220V. Ghosts must have gotten tougher to repel in the last seven years and the Trisakri requires a bit more power to get the job done. Other than this, the 2.0 version seems very similar to the original ghost repellent. Just press the On/Off switch and it does the rest itself. Sounds simple enough.

Does the Trisakri Ghost Repellent actually work, though? Who knows? The Boondee Workshop website provides little to no information on how exactly the device works, and I've found no customer testimonials so far. Maybe they're all in Thai, and since I'm not exactly fluent in that language… But, as Mysterious Universe suggests, "at only 2.9 kg (6.4 lb), it's light enough to throw at the entity as an alternative way to scare it off."
I definitely wouldn't spend $1,500 plus shipping on something that looks build in someone's basement, but then again I've never had any problems with ghosts. Desperate people might actually find the price a bargain.
Photos: Boondee Workshop