An Argentinian teacher must have had the shock of her life when coming to school for the opening day to find a large banner accusing her of sleeping with the married father of one of her students.
The first day of school is usually one full of joy and excitement for both students, teachers and parents, but that was not the case at one Buenos Aires school where the general feeling was one of shock. Parents taking their kids to school and faculty coming to greet them were treated to a rather bizarre sight – large handwritten banner hanging outside the school gates accusing a certain member of the faculty of 'ruining a family' by sleeping with one of her student's father despite knowing that he was married.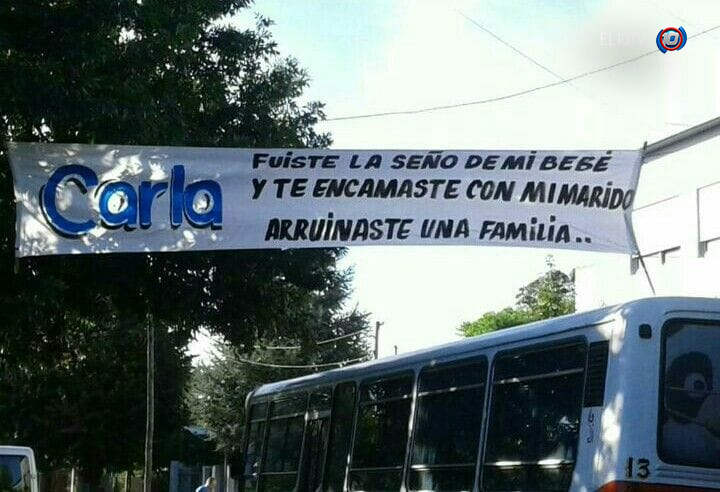 "Carla, you were the mistress of my baby and you slept with my husband. You ruined a family…" the large banner read. As you can imagine, people started taking photos of it and posting them on social media.
"Great start to the school year, people," Twitter user @ fabita90 tweeted alongside a photo of the large banner. His tweet garnered over 30,000 likes and got retweeted thousands of times.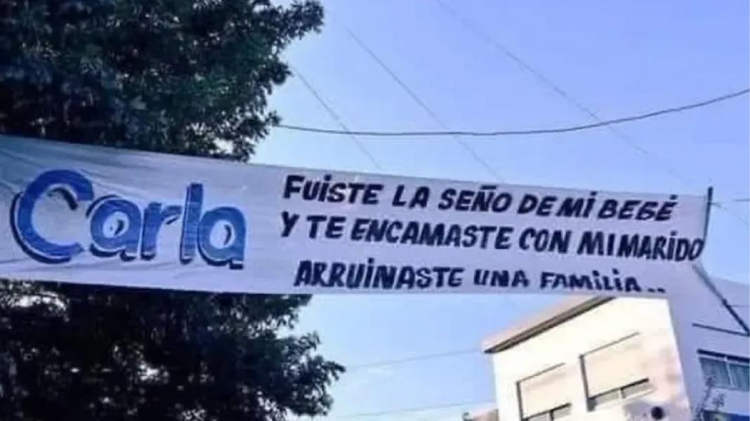 The photo went viral last week, generating hundreds of humorous comments about the situation, but it's worth pointing out that it has been doing the rounds online since March of 2022. The identity of the accused teacher has not been revealed, but Argentinian media did quote a Facebook comment from a person claiming to be familiar with the case. They wrote that the cheating father was the one who picked up the children from school and that 'Carla' took advantage of this, seducing him. The person didn't know how the woman found out about the cheating, but added that the teacher and the married couple knew each other well and were quite 'close'.
Obviously, there is no way to confirm the above version of the story, since anyone can write pretty much anything on the internet these days, but it's all the context we could find for this story.