A 12-year-old boy from Meishan, in China's Sichuan Province, has been hailed as a hero for making it possible for a disabled classmate to move around at school by carrying him on his back for the last six years.
When he was only 4-years-old, Zhang Ze was diagnosed with a debilitating and incurable condition called myasthenia gravis, which gradually caused him to lose control of the voluntary muscles in his legs, making it very difficult for him to walk on his own. While his parents dropped off Zhang to school every day they couldn't help him move between classes or go to the toilet when he needed to. Luckily, one of the boy's schoolmates stepped up to help. As soon as they met in 1st grade, Xu Bingyang offered to help Zhang Ze get to class, reach the toilet or get his lunch, and he's been doing it for the last 6 years.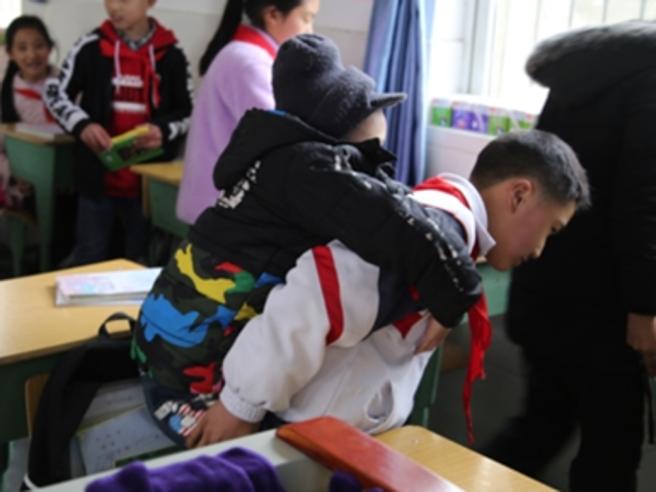 "I am bigger than him. I thought if I didn't help him, nobody else would," a shy and humble Xu Bingyang recently told Chinese reporters. "I weigh more than 40kg and Zhang Ze only weighs about 25kg, so it's okay for me to carry him."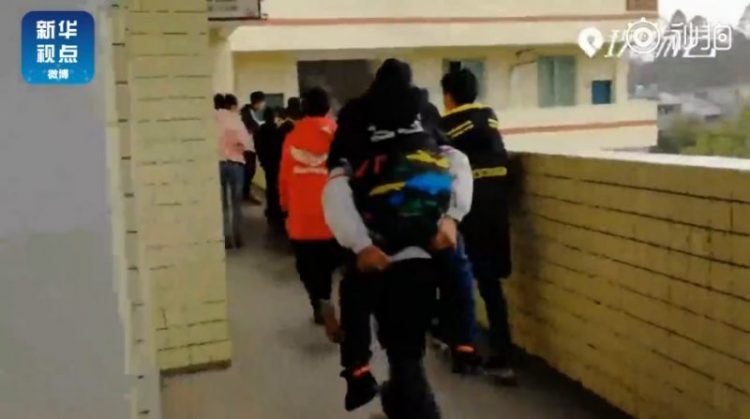 Rain or shine, Xu always picks up his friend at their school's entrance and carries him up the stairs to class, helps him turn in his homework, fills his water bottle, and fetches his lunch. According to teachers at Hebazi Town Central Primary School, until three years ago, two boys helped Zhang Ze get around, but one of them eventually quit saying that he didn't have enough time to do his homework and play. Xu Bingyang stuck by his classmate, though, and never once complained to his teachers or to the other kids. In fact, he never even told his mother about Zhang. She only learned about his selfless dedication to his friend from other pupils.
"Xu Bingyang is my best friend," Zhang Ze told Sichuan Online. "Every day, he studies with me, chats with me and plays with me. I thank him for looking after me like this every day."