A 20-year-old man from Cambridge, England, has become famous both in his hometown and on social media, because of his decision to shun footwear completely.
Up until a year or so ago, George Woodville wore shoes pretty much all the time, even indoors. But one day in October of last year, while on a walking holiday in Plymouth with his mother and grandfather, he began questioning the necessity of wearing footwear. He got to the hotel, started researching the 'barefoot movement', and decided he was done with shoes for good. More than one year later, not only is George sticking to his decision, but he has found a way to turn his dirty feet into an income generation machine.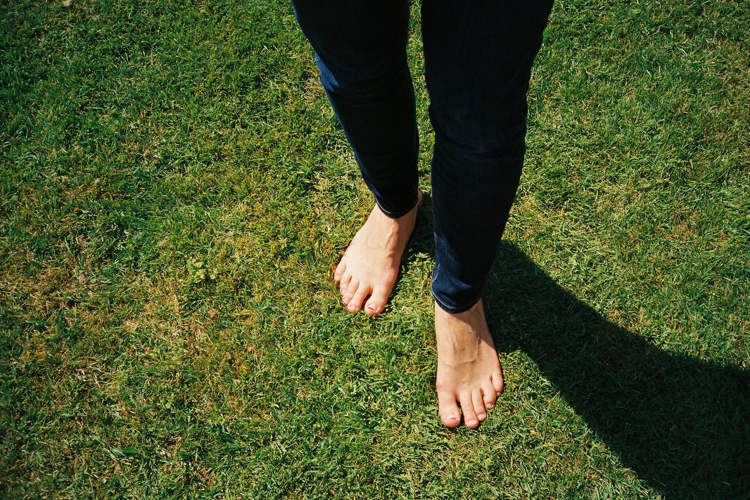 Photo: Nick Page/Unsplash
"I got back to the hotel, and I started looking up the benefits of going barefoot and found this amazing community. I decided at that moment that I wouldn't ever wear shoes again," George told Cambridge News. "My first experience was going to a restaurant with my mum and grandfather – and it felt really different. And then I walked on grass, and on any surface I could find to feel the difference. I spent 20 years wearing shoes, but it felt right."
As soon as he returned home from his vacation, the 20-year-old threw away all of his 20 pairs of shoes – including three pairs of trainers, two pairs of leather shoes, suede shoes and flip flops – and committed to going barefoot full-time. He hasn't looked back since and claims that the change has made him more comfortable in his own skin and helped him express himself better.
Still, the young English man admits that the complete lack of footwear doesn't impress everyone. Some supermarket managers will ask him to leave if they spot him in their stores, and he has heard some people say that what he's doing is disgusting, but he has never felt embarrassed about it.
"Sometimes I'll find glass stuck in my foot, but within a few days it usually just falls out," George said. "I have stepped on dog poo before. If my feet get really dirty, I'll ask someone to get me a bucket of water before I go inside, but I will try to find a puddle to clean my feet."
"In winter, it was a bit difficult at first because it was very cold and I had only started walking barefoot, and when it got cold and wet you really felt it. But as with anything, after a while you just become used to it," the young man added.
Apart from making him feel liberated and empowered, barefoot walking has also opened up an enrichment opportunity he would have never imagined. Ever since he started documenting his barefoot adventure on social media platforms like Tik Tok, George Woodville started getting requests for "barefoot pics" from his online fans. That's when he decided to start an OnlyFans for his feet…
"It's pretty amazing to think that my feet could be what pays my bills. I hope I can become a millionaire and I would be surprised if I didn't make that kind of money in the next five or so years," George said.
He has only made £100 ($110) in his first month on OnlyFans, but he is confident that it is only a matter of time until he makes it big on the platform.