A 25-year-old Dallas man posed as a freshman high-school student for nine months so he could once again relive his glory days as a teen basketball player.
Sidney Bouvier Gilstrap-Portley enrolled at the Skyline High School last year, claiming to be a Hurricane Harvey refugee named Rashun Richardson. At the time, Dallas high-schools had opened their doors to hurricane evacuees, and Gilstrap-Portley was savvy enough to take advantage of that. In October, he transferred to Hillcrest High School, where he again claimed to be a homeless hurricane evacuee. He joined the school's basketball team, became its star player and was voted the District 11-5A offensive player of the year for the 2017-2018 season. Unfortunately for Sidney, his love for basketball proved to be his undoing.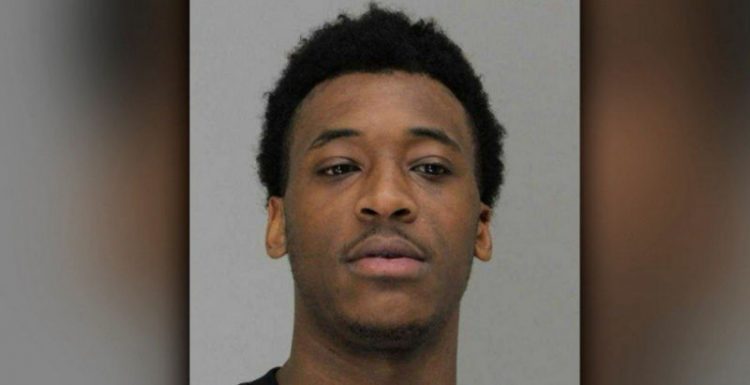 Photo: Dallas County Jail
Last month, one of Gilstrap-Portley's old coaches from North Mesquite High School recognized him during a game and told the Hillcrest coach that "one of my former players who graduated a time ago is playing for you", adding that he had graduated in 2011. There was only one problem – Rashun Richardson was supposed to be 17-years-old, so how could he have graduated from high-school seven years ago? After that, it din't take school officials too long to figure out the student's deceit.
It turned out that Sidney Bouvier Gilstrap-Portley was actually 25-years-old and had attended the North Mesquite High School, only a few miles away from Hillcrest. He had even enjoyed a relatively successful college basketball career as a guardsmen for the Dallas Christian College between 2013 and 2014, but hadn't made the 2017 NBA draft. As far as investigators can tell right now, the man enrolled at high-schools under an alias just so he could start over his athletic career. And he would have gotten away with it too if it wasn't for his nosy former coach.
So far, this sounds like a real-life "Never Been Kissed" or "21 Jump Street", and if Sidney Bouvier Gilstrap-Portley had just pretended to a be a high-school student to play the sport he loved so much at a competitive level, his story might have become the script for a Hollywood comedy one day. But he crossed the line when he decided to date a 14-year-old girl in January.
Photo: J. smith/Wikimedia Commons
The girl's mother, who asked to remain anonymous, told Dallas News that she had never approved of her daughter dating a 17-year-old freshman, so imagine how she felt after learning that he was actually 25.
"He was always respectful to me. He said he understood my concerns but said that he was only 17 and that he didn't see a problem with them dating," the woman said. "I'm upset, frustrated, angry and sad at the same time. If it's happening at Hillcrest, then it could be happening somewhere else. People need to know. It could have gone differently if he had other intentions to hurt her or to traffic her."
The concerned mother added that she never met Sidney in person, but she had spoken to him by phone to share her worries about the age difference between he and her daughter.
And as if dating a minor wasn't creepy enough, 25-year-old Gilstrap-Portley apparently had a girlfriend and a child who actually attended some of his high-school basketball games. Hillcrest High School Principal Bayer told NBCDFW that staff always thought they were the student's sister and nephew.
Gilstrap-Portley was arrested last weekend on charges of tampering with government records, but has since bonded out, according to court documents. He has no previous criminal history.
"We believe it is absolutely essential that every young person, especially in times of great difficulty, feels safe and secure, and that was the guiding principle when we were welcoming students displaced by the hurricane," Principal Bayer explained. "This is a unique situation that shows us areas that need improving when we open our doors to students in times of need."