A Chinese man recently went viral on social media after he was photographed lighting up and smoking several tobacco cigarettes while running a marathon.
At this point, I think everyone can agree that smoking tobacco isn't the healthiest thing you can do. But it's one thing to light up in the comfort of your own home while enjoying a cup of coffee, or on a cigarette break at work, and quite another while running a 42-kilometer marathon. So when photos of a man in his 50's casually smoking while taking part in the Xin'anjiang Marathon last week went viral, everyone was curious to know his story.
Photos: Weibo
Unfortunately, not much is known about the man, apart from the fact that he is known as "Uncle Chen" among fellow runners, who also confirmed his habit of smoking while running. According to anecdotal reports on social media, Uncle Chen has been spotted at other marathons in the last few years, including the Xiamen Marathon, Lishui Ultra Marathon and Lhasa Half Marathon.
After some photos of the man smoking while running went viral on Weibo, the organizers of the Xin'anjiang Marathon in Jiande City also shared his certificate of achievement, which not only proved that he took part in the event, but also that he ran the 42.195 km in a respectable 3 hours, 28 minutes and 45 seconds, ranking 515th out of thousands of runners.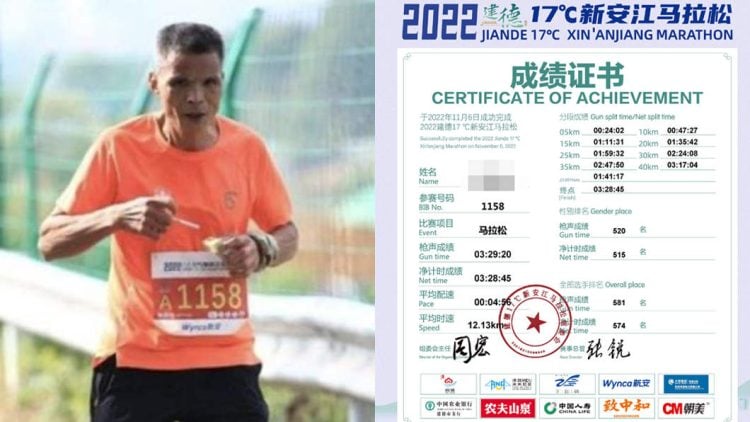 Photos: Weibo
Once the story went viral, photos of Uncle Chen smoking while running the 2018 Guangzhou Marathon also surfaced online, and runners attested to having spotted him at events in 2019 as well.
"Running is good for your health, smoking is bad for your health. Do they cancel each other out?" one person asked in a comment, while another wondered whether Uncle Chen smokes during marathons because nicotine acts as a stimulant. I think it's fair to say that there are better-suited stimulants available…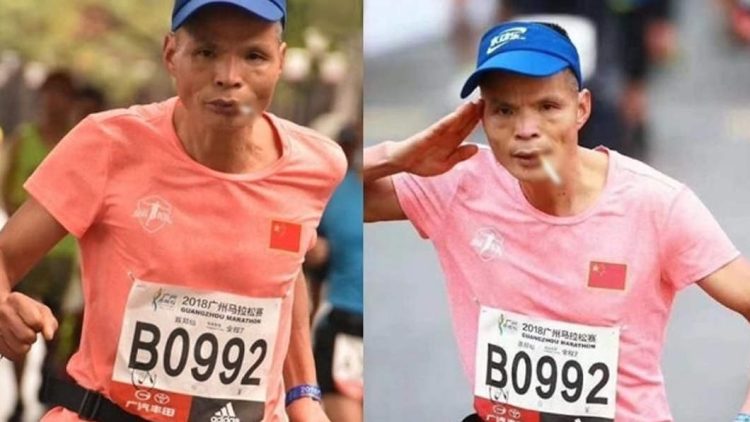 Photos: Weibo
Smoking is no joke though, and you don't have to take my word for it, just as the COPD Athlete.