Zhang Ziyu, a 14-year-old basketball player from Shandong, China, has been getting a lot of attention because of her unusual height, 7ft 5in (2.26m), and getting compared to Chinese basketball legend Yao Ming.
In photos and videos that have been doing the rounds online for the past week, Zhang Ziyu can be seen towering over both teammates and opponents during an under-15s tournament in Jingzhou, where she just happened to score 42 points in a game, as well as 25 rebounds and six blocks. Chinese media reported that Zhang's parents were both professional basketball players, but still, her stature is surprising, especially considering her age.  She is already  taller than both her father (6ft 11in/2.13m) and her mother (6ft 6in/1.98m).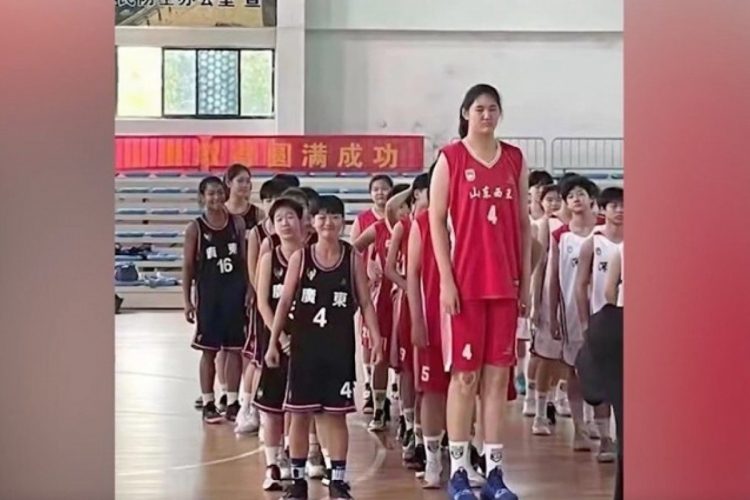 According to the Global Times newspaper, Zhang Ziyu was already 1.6-meters-tall in first grade, and by sixth grade she has already grown to a whopping 2.1 meters. At only 14, with several years of natural growth ahead of her, the teenage girl is already approaching the stature of Chinese basketball superstar, Yao Ming (7ft 6in/2.29m).
"The point is that she is only 14, she will have a promising future if she improves her skills and confrontation ability," one fan commented on Weibo, China's version of Twitter.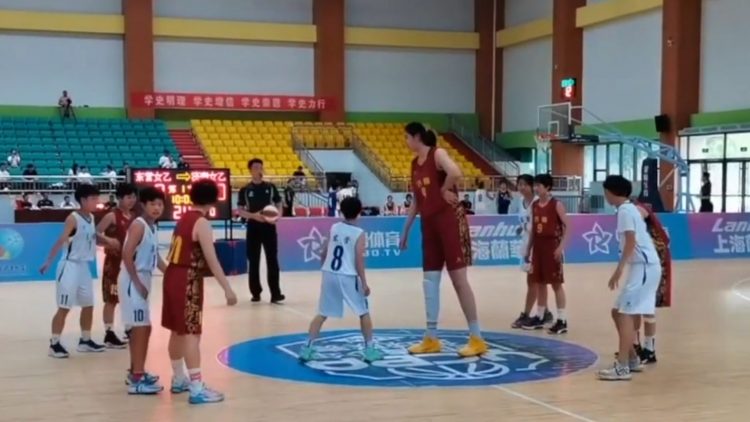 "The future of the Chinese women's basketball counts on you," another person wrote.
But Zhang Ziyu has more than height going for her. Coming from a basketball family, she has been playing the sport since she was just 5-years-old and training under the watchful eye of her mother, a former member of China's national team.
Sports experts agree that if Zhang keeps up her training, she has a bright future in basketball, but psychologists have warn that the height difference between her and the other kids her age could cause social issues, and asked that the girl be protected from bullying.
Zhang Ziyu's incredible stature reminded us of other basketball prospects we featured in the past, like Robert Bobroczky, who was 7-foot-7 at just 16-years-old, when we wrote about him in 2017, or Olivier Rioux, who at age 12 was already 6-foot-11.