At 91 years of age, LC "Buckshot" Smith may just be the world's oldest serving police officer, but he says he has no plans to retire just yet.
Buckshot doesn't move around as fast as he used to, but that hasn't been stopping him from patrolling the street of his home town, Camden, in Arkansas, four days a week. After serving for 46 years as a deputy, he retired, but he couldn't stay away from the job for more than five months. He doesn't hunt, doesn't fish, all he ever enjoyed doing was being a police officer, so he went back to work in his 80s, as a rookie cop. He loves serving his community and only plans to retire for good "when the good Lord tells him to".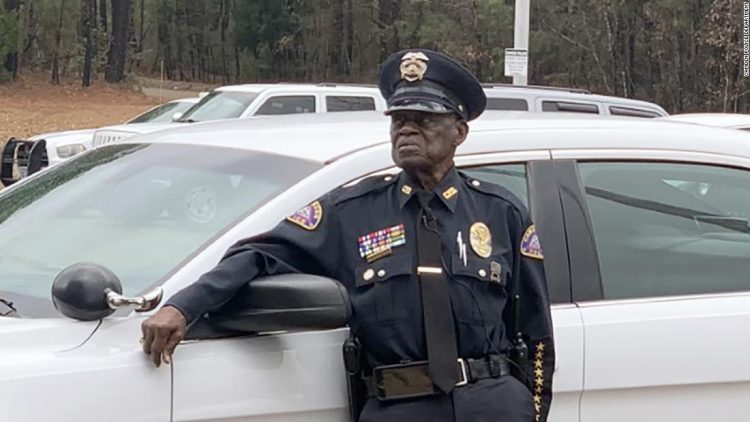 Photo: Camden Police Department
Since January 2011, when he came out of retirement, Officer Smith hasn't looked back. He's been enjoying himself over the last decade, he loves the people, and they love him. He works from 7 a.m. to 3 p.m. four days a week, serving as the police department's bailiff and also helping with its community watch program (traffic stops, patrolling school zones, escorting parades, etc.).
The nonagenarian drives around in an unmarked car, but wears a police uniform and carries a firearm. He doesn't have to use it though, as Mayor Julian Lott claims Buckshot has a much more powerful weapon.
"He knows your mama and he knew your grandmother. So he has the authority to speak into our lives," Lott said.
Smith agrees that it's not the gun nor the badge that make him a good officer, but his respect for the people. Rather than making arrests, he tries to earn the compassion of the people he serves, and claims to have taken more people home than to jail throughout his career.