A woman allergic to peanuts claims to have had no choice but to buy all the peanut packets on board a plane so staff couldn't offer them to other passengers, thus putting her life at risk.
Leah Williams was on a Eurowings flight from London to Dusseldorf, in Germany, when she noticed the cabin crew getting ready to serve snacks to the passengers. Because she suffers from a severe nut allergy, she felt it necessary to let the flight attendants know as well so they could inform the other passengers about it and refrain from serving peanuts during the flight. Only she claims that the cabin crew was less than empathetic to her health problems, leaving her no choice but to buy all the packets of peanuts available, just so they couldn't serve them to other people. She ended up spending £144 ($184) on 48 packets of peanuts, almost three times the price of the ticket of the plane ticket. She is now requesting a refund.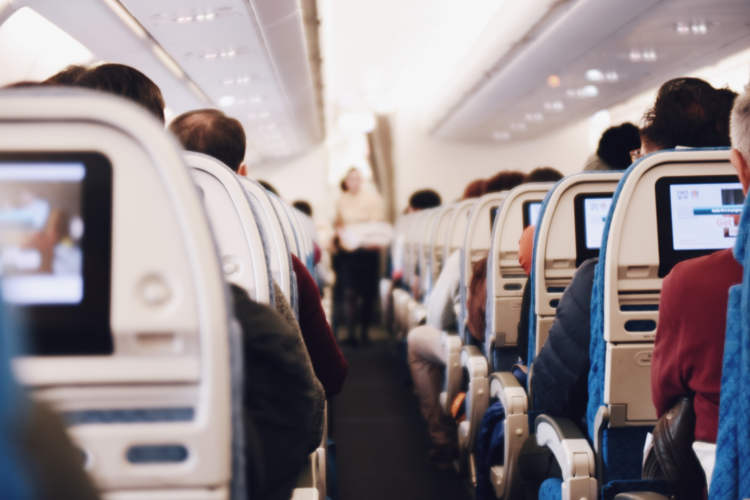 Photo: Suhyeon Choi/Unsplash
"The stewards looked at me blankly like I was crazy and said, 'But there is a lot, we'll have to count them all.' I said, 'Please do count them and I will pay for them all, seeing as you have left me with no choice,'" Williams recently told British reporters. "Eurowings should be ashamed of how they handled this situation and for the way they made me feel."
"The worst thing was they actually asked if I wanted to take the peanuts, and I said obviously not," the 27-year-old woman told Insider Magazine, adding that the crew put the peanut packets in a plastic bag instead.
Leah Williams said that the crew refused her request to make an announcement to the other passengers not to buy or consume any nuts onboard because it could put her in anaphylactic shock, claiming that it was against company policy. However, a Eurowings spokesperson said that the crew offered to inform the passengers around Ms. Williams about her condition.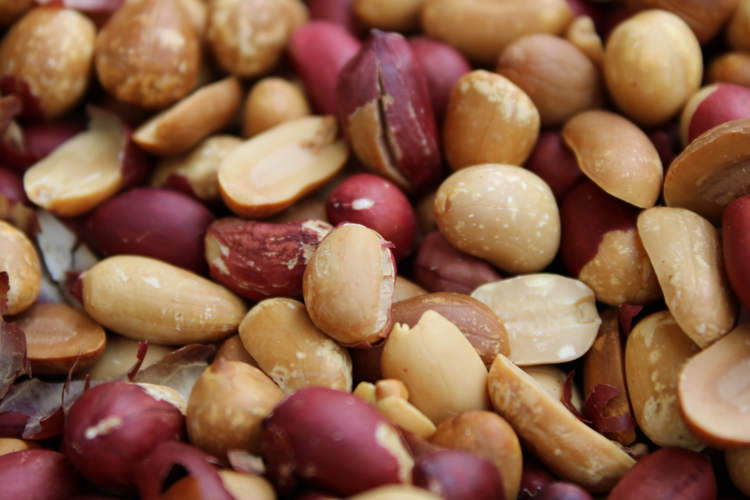 Photo: Rashid Hamidov/Unsplash
"We are very sorry that the flight with us did not go as smoothly as planned and we regret any inconvenience this has caused Leah Williams," a Eurowings spokesperson said. "One thing in advance: Leah Williams was not forced to buy all packages of peanuts on board – on the contrary, our purser tried to offer her an alternative solution by informing all passengers sitting around her about Leah's allergy. She agreed at first but then decided to still buy all the packages."
Eurowings claims that it is "unable to guarantee that the aircraft is free of foodstuffs that may trigger an allergic reaction, such as peanuts," because passengers are allowed to bring their own food on board. Furthermore, despite constant cleaning, the company is unable to prevent an accumulation of peanut/nut traces and stresses that passengers with nut allergies should bring any medication they might need in their hand luggage. It is unclear if Eurowings plans to reimburse Leah Williams for the cost of the 48 packets of peanuts, but it sure doesn't sound like it.
This case sparked a heated online debate, both about which side is in the wrong and whether Leah Williams even had anything to worry about. According to a scientific study by the American Academy of Allergy, Asthma & Immunology, peanut dust is not transmitted through the air, and contact could at most cause slight local irritation.