For most people, Christmas is a time of joy and love, but to the members of Japan's Revolutionary Alliance of Unpopular Men, the winter holidays represent everything they stand against.
For the past 15 years, the Revolutionary Alliance of Unpopular Men has been protesting all celebrations associated with romance, and this year's Christmas was no exception. Dozens of members went out into the streets of Tokyo armed with banners and loudspeakers to make their disdain for everything romantic, including Christmas, known to the world. The alliance, which allegedly fights for the unpopular men of the world who can't find a romantic date and are disappointed by romantic holidays, is on a mission to "crush" Christmas, Valentine's Day and all other similar celebrations.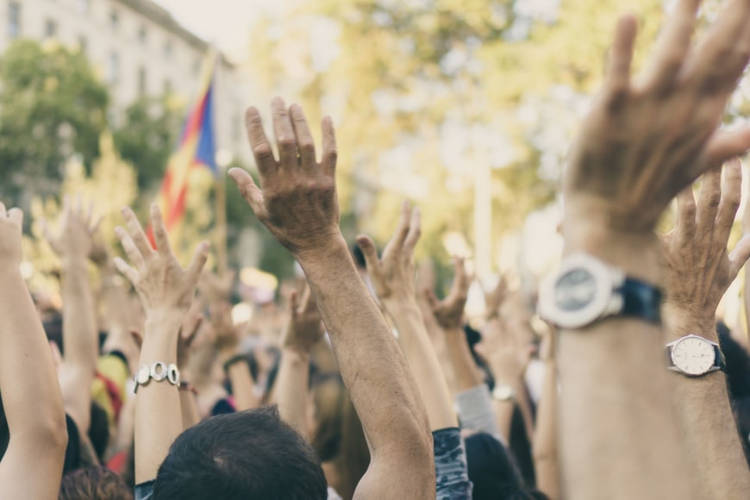 Photo: Chris Slupski/Unsplash
The weird organization boasts about providing "a mental safety net for people all over the world who aren't popular," with their announced goal being to "overthrow love capitalism" and "build a brighter future for the unpopular".
Popularly known as 'Kakuhidou', the Revolutionary Alliance of Unpopular Men was founded in 2006, by Katsuhiro Furusawa, after being dumped by his girlfriend. Disappointed, he started reading the Communist Manifesto, of all things, and that made him realize that being unpopular with the opposite sex was an issue of class and a form of discrimination. That year, on Christmas Eve, he stood outside JR Akihabara Station and handed out flyers with the slogan 'Kurisumasu funsai!' ('Crush Christmas!').
We first wrote about the Revolutionary Alliance of Unpopular Men back in 2015, right after the group had protested Valentine's Day, as they did every year. Back then, we mentioned that the alliance had thousands of members, but judging by the turnout this year, it appears things haven't been going too well for them. Only about a dozen or so people can be seen protesting Christmas, and they seem to be about the same ones that come out every year. But hey, it could just be the Covid pandemic.
Over the years, the Revolutionary Alliance of Unpopular Men has been the target of criticism from people who love romantic holidays, but its members don't seem to care. They seem relentless in their efforts to crush any and all public display of romance and thus spare fellow unpopular men the heartache of feeling discriminated against.
"Crush Christmas!",  "We oppose love capitalism!", "Freedom not to love! Freedom not to get married!", "Don't get caught up in the love market!" – these were just some of the chants that could be heard during the organization's Christmas protest on December 19.
If you're in Tokyo and want to see a Revolutionary Alliance of Unpopular Men protest in person, I'm pretty sure they'll be taking to the streets before Valentine's Day next year.