An English army captain recently smashed his way out of a barracks toilet after being stripped naked and locked in there by soldiers during a drunken prank. He is now being investigated and will most likely have to pay for the damages.
The incident took place last last week, in the barracks of an Army bomb disposal unit, at Carver Barracks in Essex, England. The unnamed captain and his soldiers started drinking last Tuesday, right after he attended a formal ceremony to mark the reformation of 49 Field Squadron. Army sources who preferred to remain anonymous claims that at one point, the captain fell asleep, and the soldiers stripped him naked and locked him in a disabled toilet, as a prank.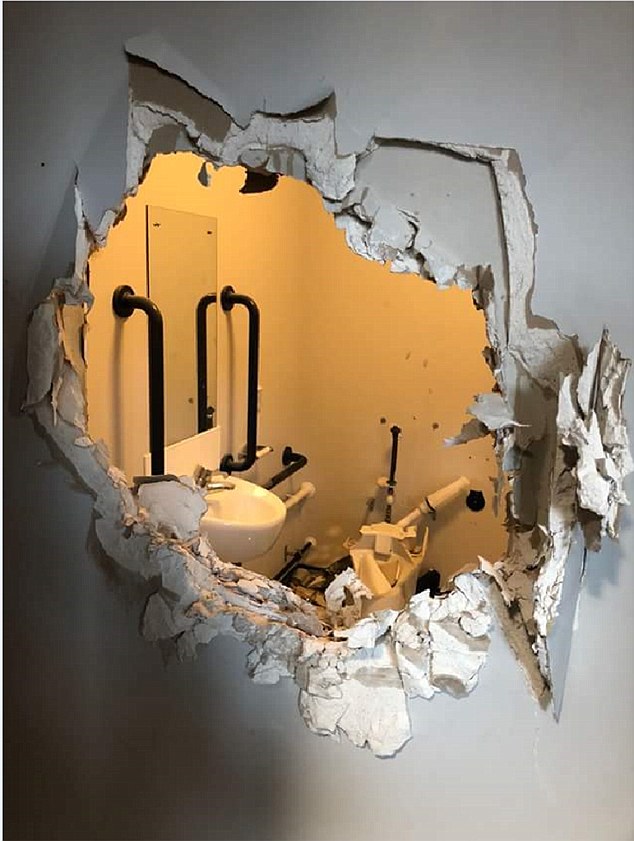 Photo: Daily Mail
After about six hours, the captain woke up and demanded that the soldiers let him out, but they just laughed and told him that they would only open the door if he gave them a pay raise.
"When he woke up he started banging on the door, screaming at the blokes to let him out. They replied they'd only let him out if he gave them a pay rise," a source told the Daily Mail. "Then he went on the rampage, demolishing the toilet and repeatedly smashing the rail against one of the walls. He made a big enough dent that he could then hack away at the plaster and climb out. The blokes found it hilarious. He's in trouble rather than them because he should never have got drunk in their rooms."
As you can see in the pictures, the man managed to do some serious damage to the wall, so the incident had to be reported to military police the next morning. He left behind a huge pile of wall debris, as well as pieces of the broken toilet and metal rail scattered on the floor. It's actually quite impressive, if you think about it, a drunk, naked man locked in a tiny room with no tools, tearing through a wall.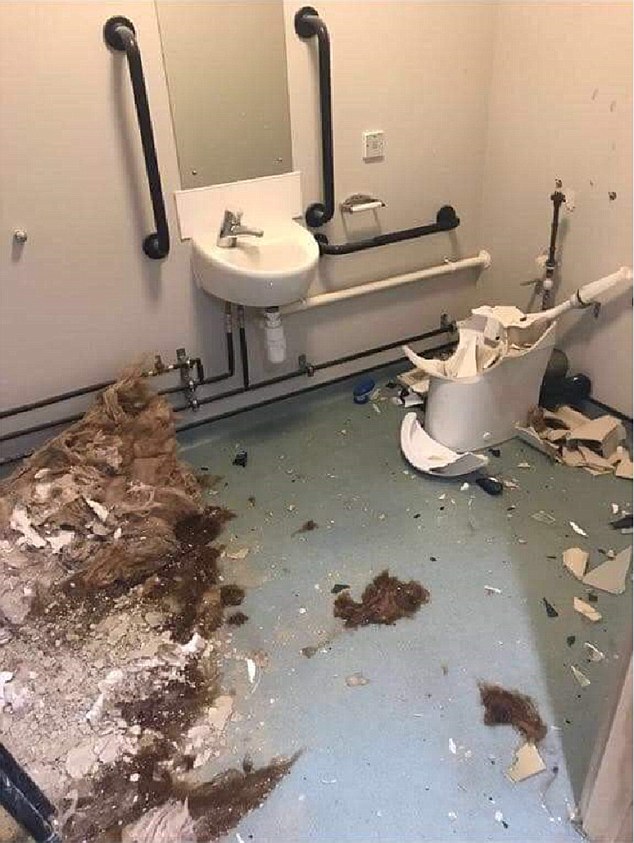 Photo: Daily Mail
"Hopefully, he'll eventually see the funny side. At least it was an impressive display of initiative, how he used the tools at his disposal to complete a difficult task, while heavily intoxicated," the source said.
British media reports that as long as he pays for the damage he did to the toilet, the army captain is not expected to face any serious charges and should be able to keep his post.
"We are aware of an incident at Carver Barracks, Wimbish, Essex. It is being investigated by the Royal Military Police," the Army said in a statement.