Brandon Vezmar, a 37-year-old man from Austin, Texas, has become an overnight celebrity after he decided to sue his first date for texting too much during a screening of Guardians of the Galaxy Vol.2. He is asking for $17.31, which is how much he paid for her ticket.
Brandon and 35-year-old Crystal met on online dating app Bumble and went on their first and only date on May 6. Vezmar bought two tickets for the 3D screening of Guardians of the Galaxy Vol.2, and he says everything was going good until 15 minutes into the movie, when his date took out her phone and started texting. At one point, it got too much for him to bear, and he asked the woman to either stop texting or go into the lobby of the theater. She left, and never came back, leaving without a ride home, as they had both arrived at the Barton Creek Square theater in her car. He later texted Crystal to ask for his money back, and when she refused to pay the $17.31 price of the ticket, he had no choice but to take her to court for it.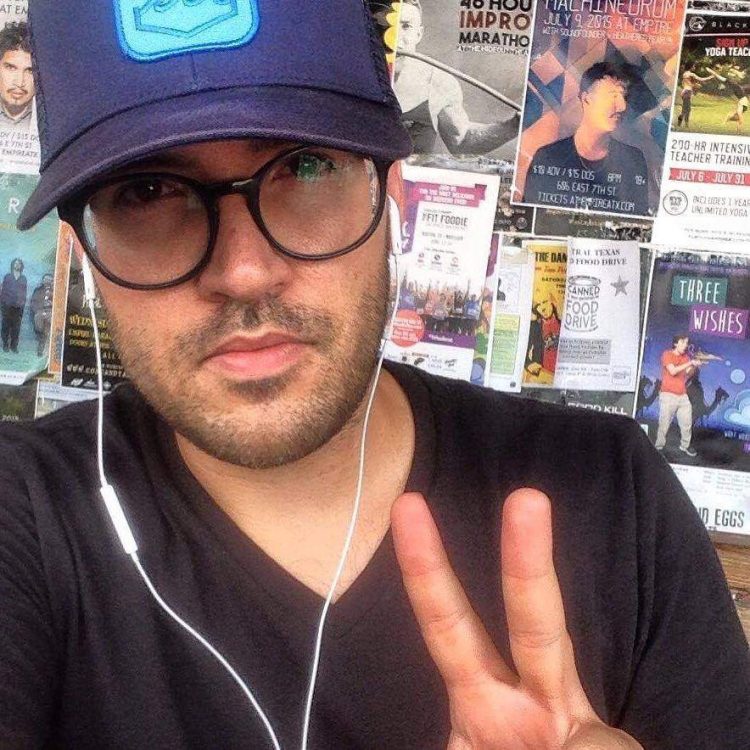 Photo: Brandon Vezmar/Facebook
"It was kind of a first date from hell," Brandon told the Austin American-Statesman, adding that texting in a movie theater is one of his "biggest pet peeves". In his court filing, he mentions that the defendant activated her phone "at least 10-20 times in 15 minutes to read and send text messages," a claim that is disputed by his date. She says it was only a couple of time, and only because her friend had been in a fight with her boyfriend and needed support.
"I did have a very brief date with Brandon, that I chose to end prematurely. His behavior made me extremely uncomfortable, and I felt I needed to remove myself from the situation for my own safety," Crystal, whose last name has not been revealed, told KVUE-TV. "He has escalated the situation far past what any mentally healthy person would. I feel sorry that I hurt his feelings badly enough that he felt he needed to commit so much time and effort into seeking revenge. I hope one day he can move past this and find peace in his life."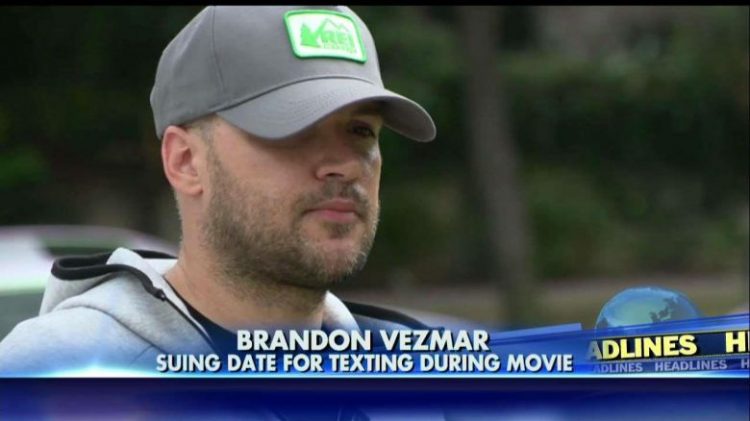 Photo: video screengrab
But Brandon is obviously not the kind of guy who lets this kind of thing go, especially since this isn't just about him, but about the plight of daters everywhere.
"While damages sought are modest, the principle is important as defendant's behavior is a threat to civilized society," Vezmar wrote in his court filing.
"I filed my theater texting lawsuit because online dating etiquette is at such a low ebb it needs to be actively corrected. People know what I mean, which is part of why the story went viral. Enough is enough of the nut-job, self-centered, bizarro-land experiences," he later Tweeted.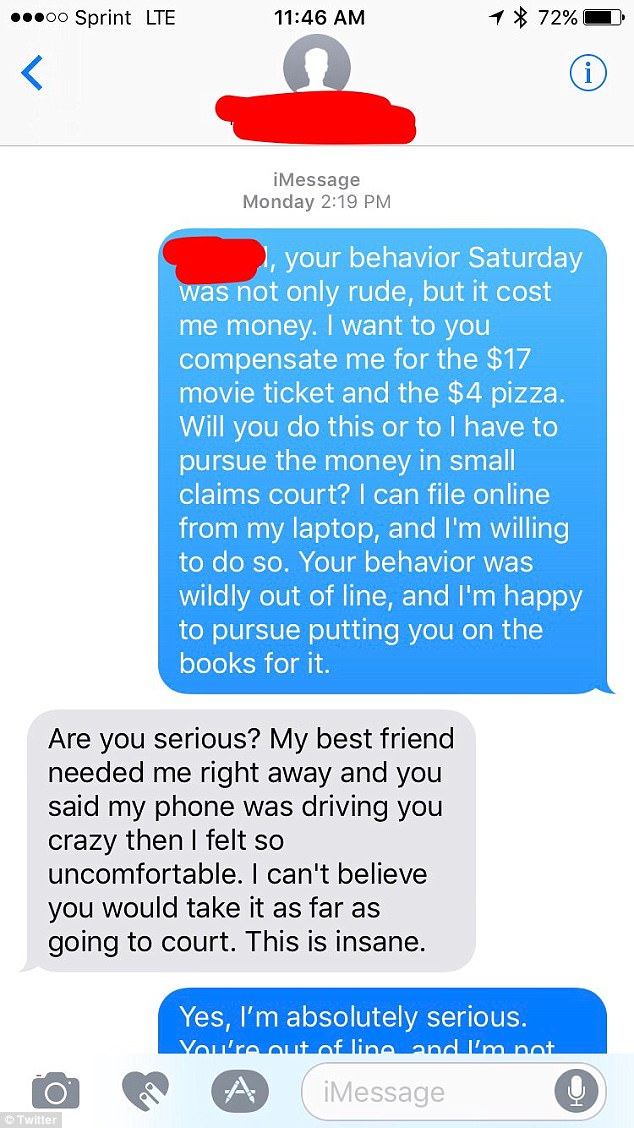 Photo: Brandon Vezmar/Twitter
Although he sounds like the world's worst first date, Brandon says he has received a lot of support on social media, including from many women. "Never been called a hero so many times in my life," he tweeted.
On the other hand, Crystal, who only learned about the lawsuit after being contacted by the Austin American-Statesman newspaper, claims that she has done nothing wrong, and that Vezmar just blew the whole thing out of proportion.
"I am not a bad woman, I just went on a date," she told the newspaper. "I had my phone low and I wasn't bothering anybody, it wasn't like constant texting."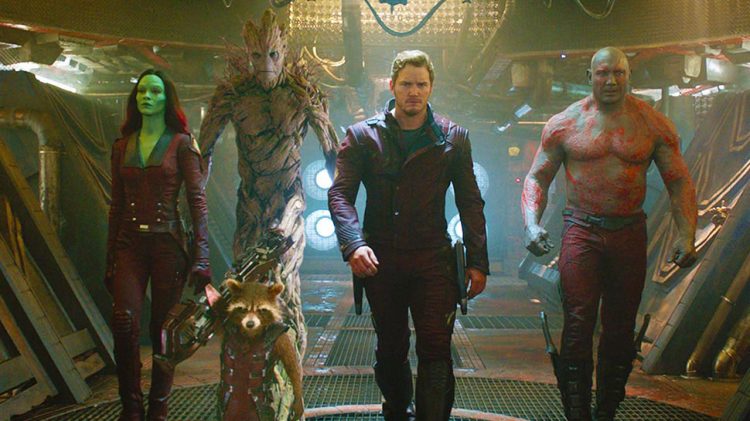 She chose to leave because her date was making her uncomfortable, and admits to receiving a call from him a few days later, asking for his $17.31 back. She refused to pay because "he took me out on a date," but then he contacted her sister to try and get the money from her. He later also sent messages to people with the same last name on Facebook, to try and get her address for the court filing. Crystal said that his harassing behavior made her plan to file a protective order against Vezmar.
In his court filing, Brandon Vezmar says that the defendant was in "direct violation" of the theater's policy and her actions "adversely" affected his viewing experience.
News of the bizarre lawsuit reached James Gunn, the writer and director of Guardians of the Galaxy Vol. 2, who tweeted "Why stop at suing? She deserves jail time!"
In a news update, the Statesman reports that Tim League, the CEO of the Alamo Drafthouse Cinema, offered Vezmar a $17.31 gift certificate to settle lawsuit.
Look, I heard the Guardians of the Galaxy Vol. 2 is a pretty good movie, but isn't this a bit too much?