The makers of popular Australian beer Victoria Bitter have released a limited edition VB Tea that combines Ceylon black tea and Super Pride hops, the same variety of hops that gives Victoria Bitter its bitterness. The result, a cup of tea that tastes like beer.
Or at least that's what the people at Victoria Bitter would like you to believe. They've allegedly created the special non-alcoholic, beer-flavored tea for Australian cricket fans watching their national team compete in England this month, at hours when drinking a lager is considered inappropriate – late at night or early in the morning. With VB Tea, they can enjoy the characteristic bitterness of Victoria Bitter without worrying about the alcohol. Of course, they could have settled for a non-alcoholic beer, but since the cricket is taking place in England, tea just seemed more appropriate.
"We know Aussies love nothing more than watching the cricket with a VB in hand," VB brand director Chris Maxwell said. "So when the boys are in England, they'll be watching into the wee hours of the morning and need a cuppa."
But the beer-flavored tea may be nothing but clever marketing, if the guys at Broad Sheet are to be believed. They claim to have tried VB tea both sweetened an plain, with milk and without, scalding hot and iced, and reached the conclusion that the Super Pride hops were always in the background, making the tea taste kind of ordinary.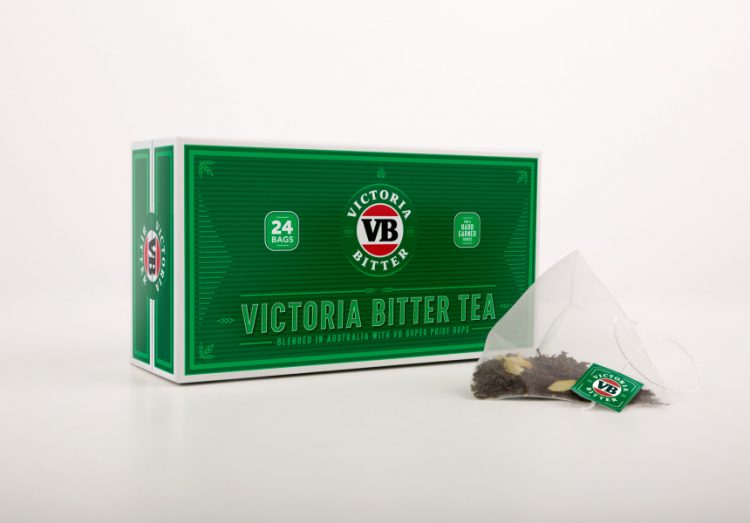 "If you enjoy VB the beer, keep drinking that. If you like tea and you also like VB, maybe just consume them separately. If you like offbeat but good-natured promotional stunts, this is the brew for you," Callum McDermott wrote.
But that didn't stop people from buying out every available box of Victoria Bitter tea put on sale on the brewery website. Yup, it's currently sold out, and VB hasn't announced if they'll be getting more of it anytime soon.