A Bangladeshi boy can consider himself lucky to be alive after hiding in a shipping container while playing hide and seek and getting locked inside for six days.
On January 17, while unloading containers off of a Bangladeshi vessel, staff at Malaysia's Port Klang were shocked to see a confused and emaciated boy step out of one of the containers. He didn't speak the local tongue so the port authorities couldn't get any information out of him, but they suspected that he was the victim of a human trafficking crime organization, so they immediately called the police. It turned out, that the young boy had been playing hide and seek with friends in his home city of Chittagong, Bangladesh and chose a shipping container as a hiding spot. He got locked inside and spent the next six days on a ship to Malaysia.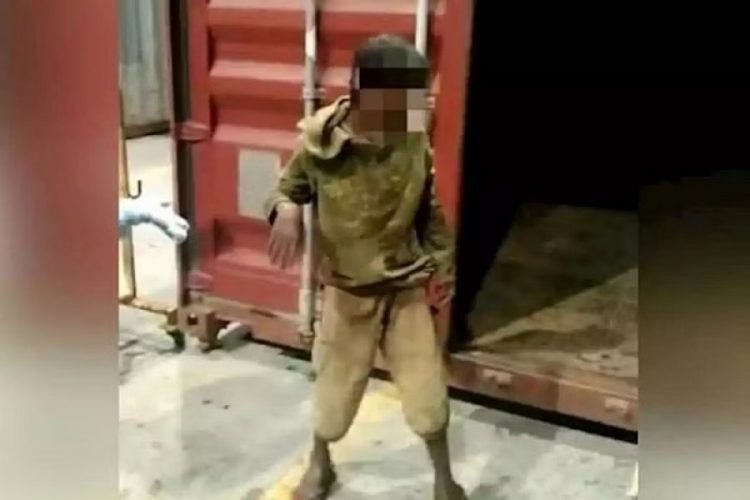 Photos and clips shot by workers at Port Klang show the scrawny boy looking confused by the unfamiliar surroundings as he steps out of the shipping container. He is later picked up by an ambulance and taken to a local hospital.
Identified only as "Fahim", the boy told Malaysian investigators that he fell asleep in the shipping container while hiding from his friends, and then found himself locked in. Despite his cries for help, no one came to his rescue, so he spent six days locked inside. His container was transported by ship, almost 2,000 miles to Port Klang, Malaysia.
The boy had not eaten anything in days when he was finally able to escape his metal prison and looked emaciated. Luckily, he was stabilized at the hospital and is expected to make a full recovery. Malaysian authorities have confirmed that there is no reason to doubt the boy's story and that there is no suspicion of human trafficking in this case.
Malaysia has already begun proceedings to repatriate Fahim to his home country of Bangladesh.
The Bangladeshi boy can consider himself fortunate. Shipping vessels can spend weeks, even months at sea, and without any food and water, he would have surely perished.
A couple of years ago, we featured the incredible story of a very lucky cat who survived three weeks in a container without any food and water.