A convicted drug trafficker serving a 73-year prison sentence at Rio de Janeiro's most notorious prison embarrassed himself trying to break out by wearing a cheap silicone mask and mask wig and trying to pass himself as his 19-year-old daughter.
42-year-old Claudino da Silva, aka Baixinho (Shorthy), fancied himself the Brazilian version of Joaqin 'El Chapo' Guzman, the Mexican kingpin who stunned the world with his daring prison breaks. Unfortunately, his plan didn't yield the same results, instead making him the laughing stock of the entire planet. To be fair, trying to pass himself off as his 19-year-old daughter while leaving his actual daughter behind bars was probably not da Silva's brightest idea ever.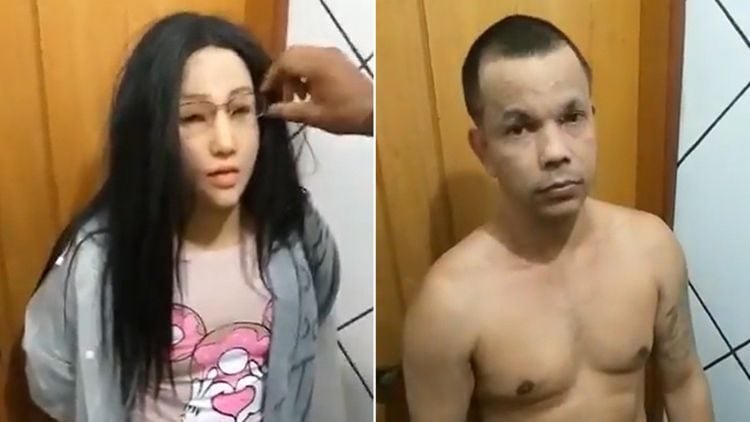 Last weekend, Da Silva's daughter came to visit him at the feared Gericino prison, along with another woman who managed to avoid being physically searched because she was visibly pregnant. The convicted criminal, who was reportedly a leader of Red Command, one of Brazil's most brutal criminal organizations, then tried to simply walk out of the prison through the front door, by donning a disguise that made him look like his teenage-daughter.
Wearing a female silicone mask, a cheap wig and white T-shirt emblazoned with three pink donuts, 42-year-old Claudino da Silva, somehow made it all the way to the clearance office, where he used his best female voice to ask for his daughter's ID card. It was only then that prison staff noticed his nervous attitude and suspected something was wrong. It didn't take them long to notice that the young woman's face was actually a disguise, and they then had the inmate slowly take off his disguise as they filmed with the mobile phones.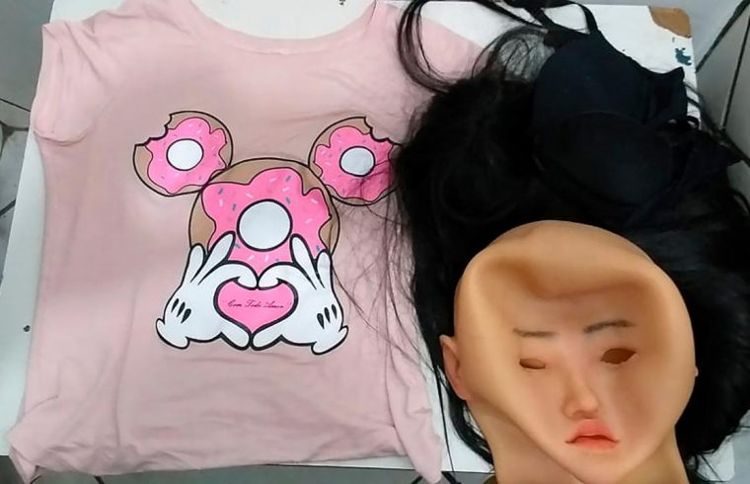 "White Chicks 2 coming to cinemas soon?" Brazilian tabloid Meia Hora wrote on its front page, next to a photo of Claudino. "Oh, aren't I a naughty girl," newspaper O Dia wrote. The video of the inmate taking off his disguise in front of the guards has been doing the rounds online sparking all sorts of humorous comments.
Authorities described the bizarre prison escape attempt as an "act of despair", claiming that Baixinho planned to leave his 19-year-old daughter, Ana Gabriele Leandro da Silva, in prison, in his place. Unfortunately for her, she risks being charged with abetting prison escape and risks spending two years behind bars. Other visitors, including the pregnant woman suspected of bringing da Silva's disguise inside the prison, are being investigated.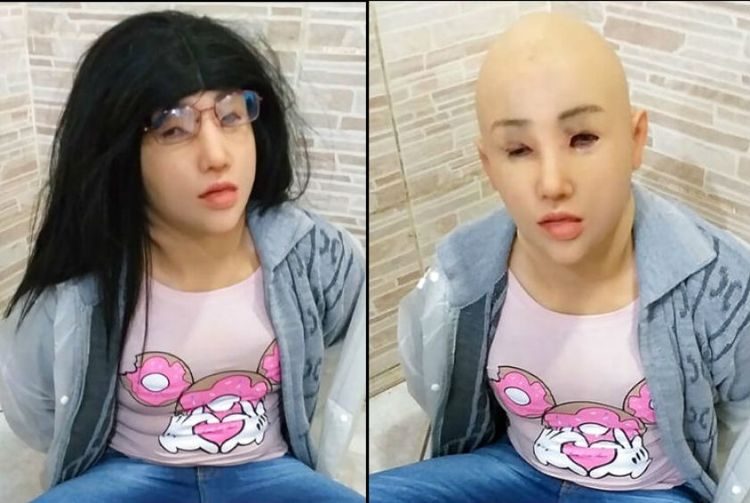 This wasn't Baixinho's first prison break attempt. In 2013, he and other inmates escaped through the sewers of the Gericino Complex in a stunt similar to the film The Shawshank Redemption, but were eventually caught.
This is only the latest of a series of unusual prison break attempts we've covered on OC in the past few years. A month ago we wrote about a Turkish criminal who managed to escape prison by switching places with his twin brother during one of his visits. A couple of years ago we wrote about a woman who tried to smuggle her incarcerated boyfriend in a large suitcase. I guess people will try anything out of desperation.