Miracle believers all over Mexico have been flocking to the city of Monterrey, where a chalk drawing of the Virgin Mary inexplicably reappeared 13 years after it was drawn.
An outdoor parking lot in Monterrey recently became a pilgrimage spot for Christians, after a detailed drawing of the Virgin Mary appeared on the asphalt. Its origin was unknown at first, but after photos of the mysterious artwork started circulating online, local authorities revealed that it had been drawn during a celebration  called "Bella Vía". The weird thing is that this particular chalk drawing dates back to the 2007 festival, and no one knows how the artwork lasted for so long, or how it had gone unnoticed for 13 years.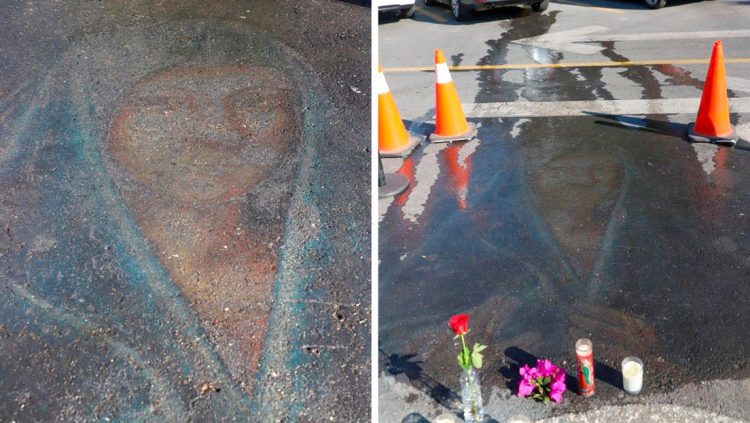 Photos of the chalk drawing discovered in the Guadalupe municipality started doing the round online last week, and it wasn't long before people started visiting the site to see it for themselves, with some leaving lit candles and flowers to honor the Virgin Mary. The artist who drew her back in 2007 is said to have revisited it and confirmed that it is in fact the one they made 13 years ago. The artist's identity remains anonymous.
Félix Palomo, director of Culture of the municipality of Guadalupe, posted photos of the mysterious chalk drawing on Twitter and posted the message "Whether you believe in miracles or not, the question is how did this image reappear 13 years after its creation?"
The now famous site has since been walled off with traffic cones and is constantly being watered to make the drawing more visible. As for how the colored chalk managed to weather the elements as well as the constant traffic remains a mystery, especially since this type of artwork isn't supposed to last more than three weeks.