An amateur actor has become an unlikely celebrity on Chinese streaming platform Douyin by livestreaming himself sleeping to hundreds of thousands of curious viewers.
The man, who goes by Yuansan on the internet, originally livestreamed himself sleeping on Douyin on February 9th, allegedly to verify whether he snores. When he woke up, he was shocked to see that he had attracted hundreds of thousands of views and about 800,000 new followers for his channel. The unexpected viewer spike prompted the young streamer to repeat his performance several times, and his channel soon went viral garnering up to 18.5 million viewers and nearly a million followers. He's been trying to offer his viewers other types of content, but all they seem to want is watch him sleeping.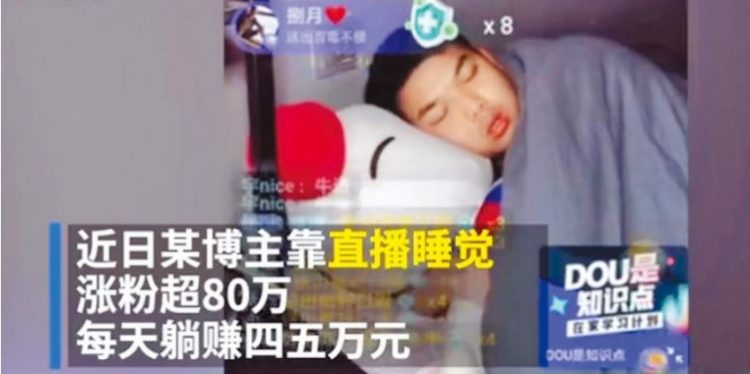 "I was bored so I decided to live-stream myself sleeping, but I didn't think that [internet users] would be even more bored than I was," Yuansan said in a video posted on his Douyin channel. "I really don't want to live-stream myself sleeping anymore. Thank you guys for coming to see me these days, but I don't plan to live-stream again anytime soon."
Unfortunately, whenever he tried posting short videos showing off his acting skills, most of the people tuning in asked questions like "when are you going to sleep?" or "why aren't you sleeping?". Sometimes, people would ask him to sleep at awkward times, like this time when he eventually went to sleep at 5 pm just to satisfy his viewers after seeing that around 50,000 of them had left the stream after he initially refused to do it.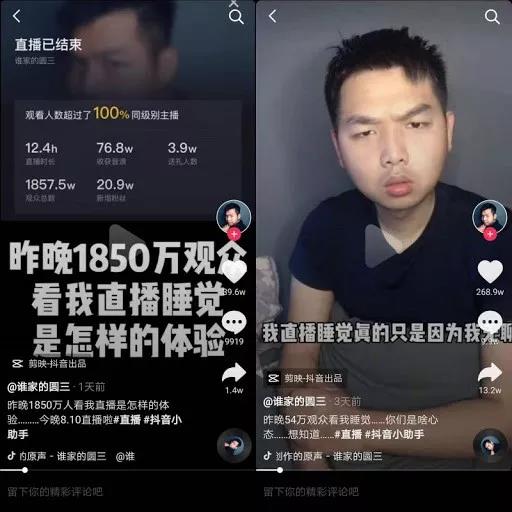 Although he knows this sleeping thing is most likely just a fad, and he would love to try his hand at other types of video content, Yuansan admits that the overnight success has translated into monetary gains for him as well, with viewers giving him virtual gifts worth around 76,000 yuan ($11,000) as tips.
Yuansan's overnight success is believed to be tied to the recent Coronavirus outbreak in China, with millions of people being confined in their own homes and looking for new ways to keep themselves entertained. Apparently, watching someone sleeping on the internet qualifies as entertainment these days.