A couple from Charlotte, North Carolina, has recently been accused of kicking out five of their seven adopted children soon after winning a home makeover on the popular TV show 'Extreme Makeover: Home Edition'.
Five years ago, Devonda and James Friday applied for a home makeover on ABC's hit reality TV show. The couple had seven children, five of whom had just been adopted, and had converted their carport into a temporary bedroom in order to accommodate all the kids. They seemed like the perfect choice for a popular show that focused on helping families in need by renovating their home, but according to two of the Friday's adopted children, who have long left the renovated family home, it was all just a clever and cruel scam.
The five children adopted by Devonda and James Friday prior to being featured on Extreme Makeover: Home Edition, in 2011, were all biological siblings. Back then, the couple expressed their commitment to keeping the fragile family together, and the kids, as well as everybody else believed them. "I just felt like I was home," Chris, one of the five children, remembers. "I felt like they were my mom and dad. I loved them like they were my real parents. I did."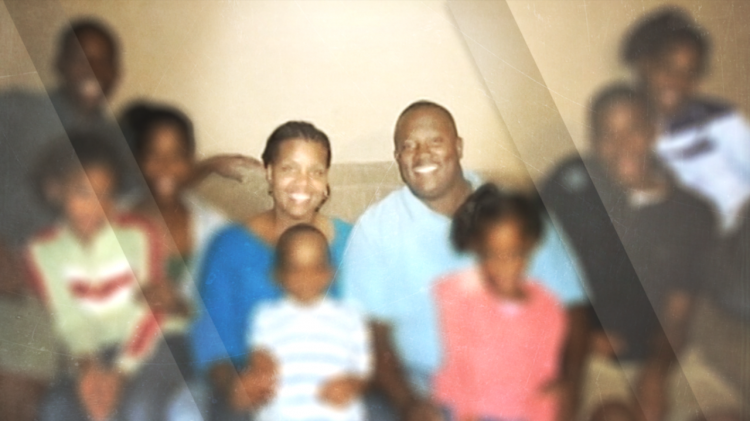 Photo: Channel 9 video screengrab
"It was exciting. We got in a limo and were just riding up and then hearing, 'Move that bus,' and then seeing this big house. It was fun," Chris' sister, Kamaya, who was 14 at the time, recalls about their experience on Extreme Makeover: Home Edition. The TV show transformed the modest Friday residence into an eight-room mansion. It was a dream come true for the whole family, but apparently everything changed soon after the cameras stopped rolling.
"What they did to us was just wrong. (They) threw us all out," Chris recently told Channel 9's Paul Boyd. A few months after recording for the reality TV series, the teen claims that he was sent to a group home because of a bad attitude. His adoptive parents told him it was only temporary, but that didn't make him feel a whole lot better about it. "Why did I have to leave? I just didn't understand it. And it made me feel not wanted, you know?" the boy said.
Just a few months later, his sister Kamaya was sent to a different group home, and was told the same thing, that it was only temporary. Within a year, all five adopted siblings were out of the Friday's home. "My brother and sisters were 5 years old. How can they get that much trouble where they have to kick them out?" Chris wondered in the recent interview with Channel 9.
Looking back on everything that happened, Chris and Kamaya are convinced that the Fridays were only motivated to take them in for financial gains. "I know it was all about the money. From the first day, it was all about the money," Chris said.
"That's all she's about, money. It's money with her," Kamaya added.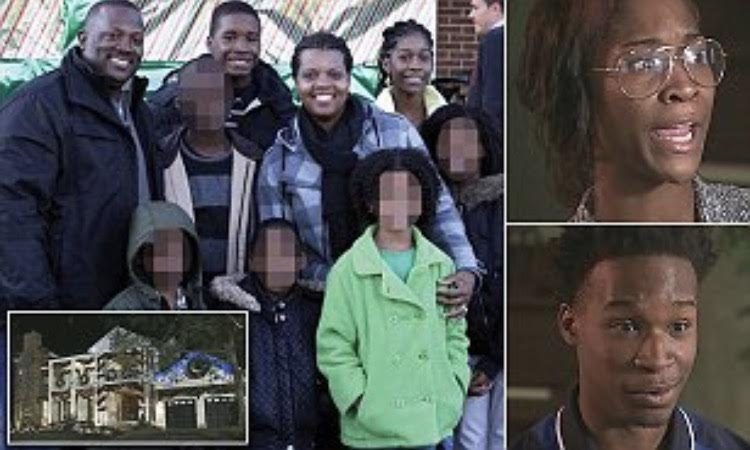 And listening to the kids' arguments, that kind of makes sense. Devonda and James Friday ran a nonprofit organization called "House of Hope", and apart from renovating their home, the TV show also created a store for them to operate, paying the rate and filling the place with thousands of dollars' worth of donated items including Sears gift cards. Only instead of giving these products to the truly needy, the couple apparently used them on themselves.
"It was supposed to be a nonprofit store. She was supposed to put things inside the store. But it was used for her use," Kamaya said. Chris also remembers confronting his adoptive mother about using the gift cards for herself, to which she would reply 'don't worry about it'. Today, the House of Hope non-profit store sits empty and closed.
Chris also revealed that soon after the show ended, Devonda Friday, who used to drive a mini-van, upgraded to a Mercedes-Benz convertible that she still drives today.
Apparently, Channel 9 tried contacting James and Devonda Friday to get their side of the story, but they didn't want to comment. When seeing a camera crew waiting outside her home, the woman allegedly stopped her car  in the middle of the street and turned the car around. Her husband called Paul Boyd minutes later and agreed to a phone interview.
"Listen, no one kicked Chris or Kamaya out of the home," James Friday said, adding that the two, who were minors at the time, wanted to leave. Regarding the other three children, the man said that the Department of Social Services got involved, but wouldn't go into details.
Asked whether he and his wife used the items donated by Extreme Makeover: Home Edition to their non-profit store for themselves, Friday said "That's ridiculous. That's ridiculous. We bought 200 pairs of shoes with those gift cards at Sears for a church uptown that was doing mission work. We've done no wrong."
Chris told Channel 9 that after kicking him and his siblings out of the house, the Fridays tried to get them back, but the judge refused to give his consent. "They went to court trying to get us all back, but I think it was about the money, too," the young man said.
"The judge he gets upset and is like, 'You leave these kids life for a whole year, then try to come back a year later and say you want them back. It doesn't work like that,'" Kamaya added.
Both Chris and Kamaya are moving on with their lives, and will not be keeping the 'Friday' family name. Channel 9 has learned that the five siblings are in different homes at this point, including the twins who are 11 years old.