A grandmother from the Netherlands was recently ordered to delete her grandchildren's photos from Facebook and Pinterest, after her own daughter sued her for posting the pics without her legal consent.
According to the European Union's GDPR directive photos of children up to the age of 16 can only be posted online with the consent of their parents, and one Dutch mother didn't stop shy of taking her own mother to court for refusing to remove photos of her grandchildren from her social media profiles. Apparently, the grandmother sued after repeatedly refusing to delete pictures of her three grandchildren, aged 14, 6 and 5. She and her daughter had reportedly stopped talking a year ago because of this seemingly insignificant issue.
Photo: FirmBee/Pixabay
The children's mother motivated her decision to take her own parent to court by saying that she did not want her children's photos exhibited on the internet, and that the public photos "seriously violated their privacy". Their grandmother didn't appear to understand this, but the judge definitely did, ruling in favor of the children's parent and ordering the defendant to either remove all the photos of her grandchildren within 10 days or face a fine of 50 euros per day for every day the photos were accessible on her Facebook and Pinterest pages, up to a total of 1,000 euros.
GDPR rules tipically don't apply to "purely personal" or "household" processing of data, but in this case the judge ruled that by posting the children's pictures on Facebook, the grandmother made them available to a wider audience.
"With Facebook, it cannot be ruled out that placed photos may be distributed and may end up in the hands of third parties," the ruling read.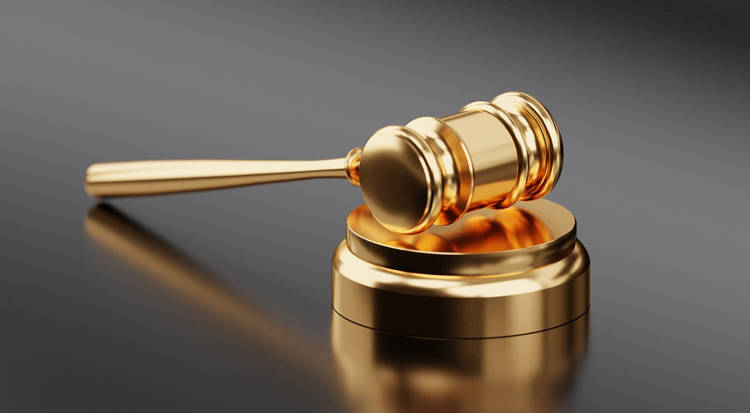 Photo: Quince Creative/Pixabay
Dutch website Omroep Gederland reports that the grandmother defended herself by saying that she does in fact respect the privacy of the children, and has removed the majority of their photos from her social media pages. She only wanted to keep one photo of them on both Facebook and Pinterest, but because her daughter had not given her permission, she was ordered to take that down too.
The judge's ruling states that if the grandmother posts any other photos of her underage grandchildren in the future, she will have to pay a fine of 50 euros for each day the photos are publicly available on her social media accounts. Her  daughter had asked the judge for a penalty of 250 euros per day, but apparently the court considered that too excessive.
Interestingly, this isn't the first time we've heard of family going to court over Facebook photos. Four years ago, before GDPR was even a thing in the EU, an Austrian girl sued her parents for posting what she considered an embarrassing photo of her on Facebook, and refusing to take it down.