76-year-old Zhang Jiwen is almost completely deaf, but he has two able hands and a strong desire to help those less fortunate. Ever since 2012, he has been carrying building materials up a mountain in Fuling Forest Park, near the city of Chongqing, and building safe walking paths leading up from the modern road at the base all the way to an isolated village near the top. He has already completed a safe path a few hundred meters long and has started work on another leading to the water source of the village.
Zhang grew up in a village in the forests of Fuling, and even though he moved to the big city as an adult, he never forgot about his roots. When he heard about an isolated mountain village whose children had to come down precarious slopes in order to reach their school, he decided that he just had to help. For the past five years he has been taking a bus from his home in Chongqing to Fuling Forest Park to work on a better road for the village located on a mountain there.
He paid for building materials out of his own pockets, and also relied on sand from the nearby river bed, bricks from demolished houses in the vicinity and slabs of stone, and after five years of hard labor, he managed to complete a safe mountain path several hundred meters long that spans from the base of the mountain all the way to the village. For steeper slopes, he built rock steps complete with wooden safety railing, and has even added stone tables and chairs where the elderly can rest on their trek, and a shed for the children to take shelter from the rain. It took him five years to complete, but as soon as he was done, Zhang just moved on to the next project, another safe path for the village, this time to its main water source.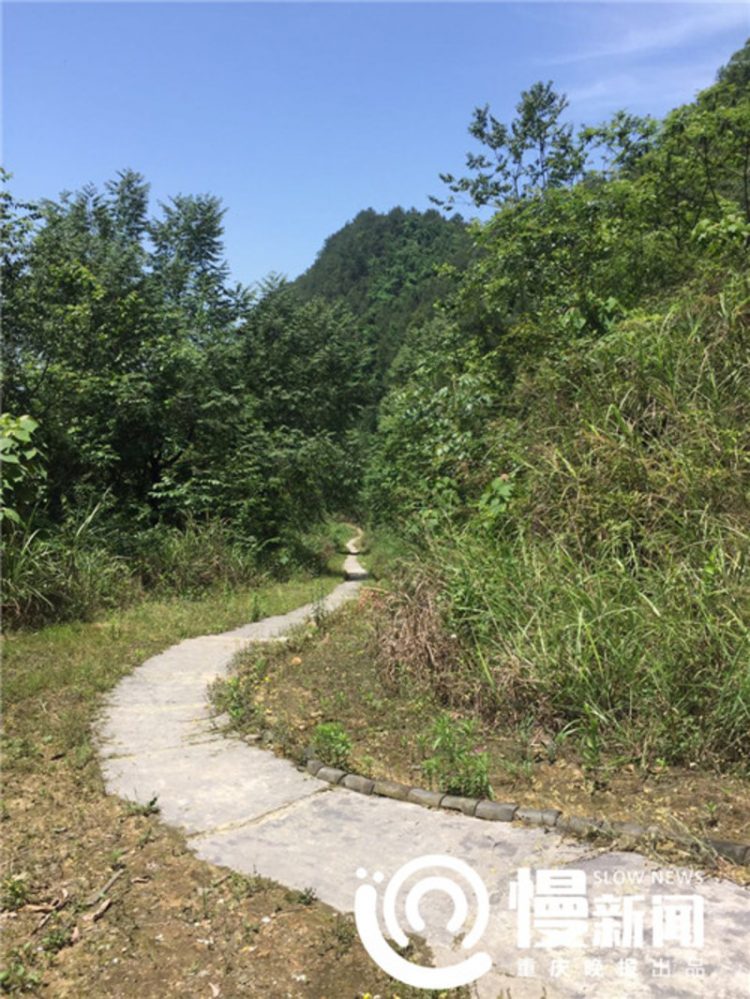 Zhang Jiwen lost his hearing almost completely, ten years ago, but instead of making him weaker, he claims that it only made him stronger, more fearless and more independent. When he first started working on the mountain path, staff at Fuling Forest Park and even people from the village he wanted to help thought he was crazy, but he didn't really care. Zhang had a goal and he was sticking to it, despite what anyone thought. Now, even though he can't hear people thanking him for his gift, he says that he can see the gratitude in their eyes and their smiles.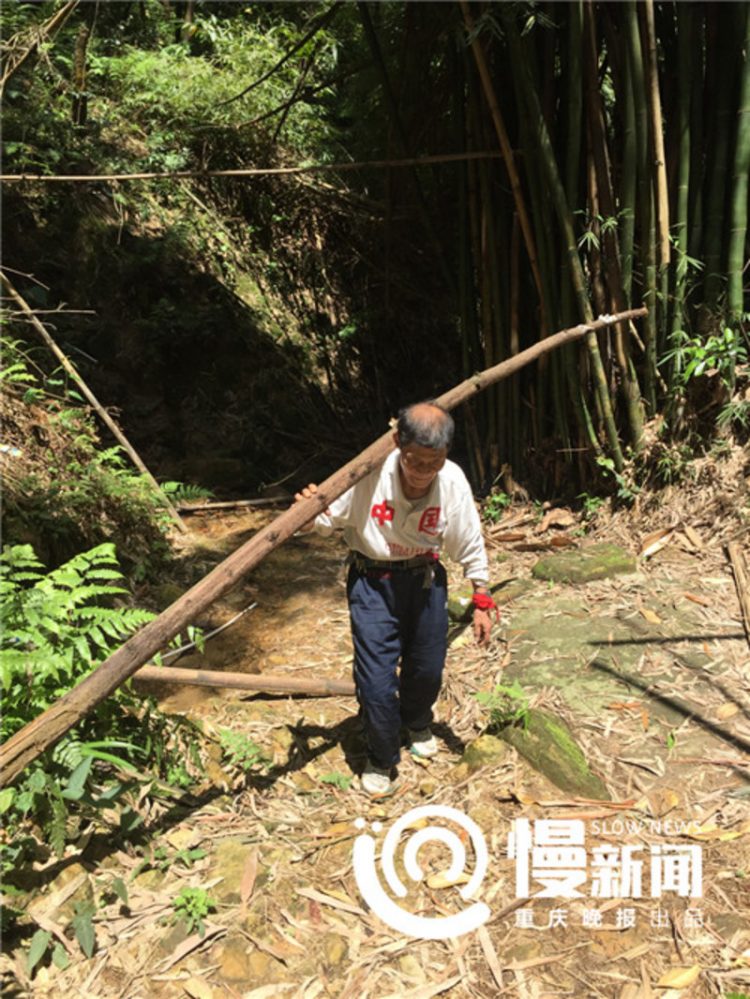 Mr. Jiwen's wife, 74-year-old Wang Lanying, is also disabled. She has an eye condition that barely allows her to see anything, but always visits her husband at his job site, bringing him food and keeping him company during his break. At first, she didn't agree to his plan either, but it wasn't because she didn't understand his motivation, she just thought that it was too dangerous. In the end, she gave Zhang her blessing, but only on the condition that he call her every hour to let her know he was ok.
Doing construction on a mountain is not the safest thing to do for someone with a hearing impairment, and Zhang Jiwen admits that he suffered accidents because of it. One time, a big rock fell on his leg, and he suffered a fracture. People screamed at him to watch out and get out of the way, but he couldn't hear them. Luckily, he recovered fast, and was back on the mountain as soon as he could walk.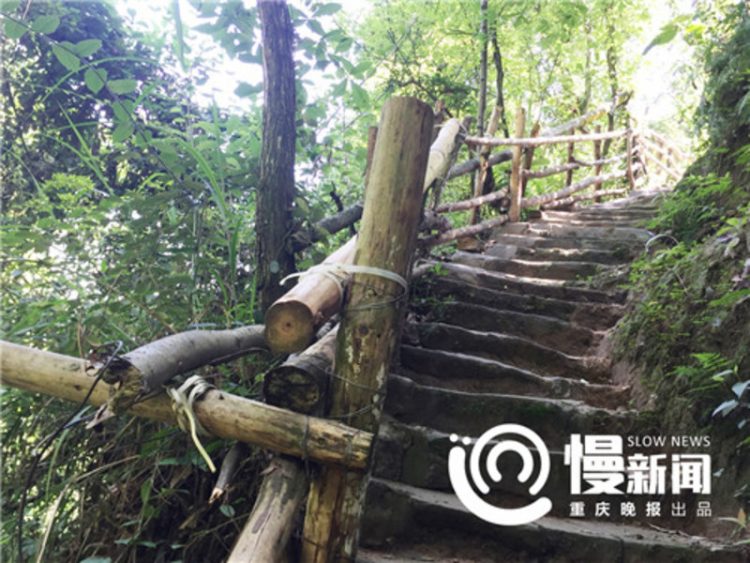 Now that the road has been completed and villagers can safely walk all the way to the bottom of the mountain without fear of injury, 76-year-old Zhang Jiwen has started work on a second paved road that leads to a water spring. It is located about 100 meters from the village, but the road is precarious, especially after rainfall, so he wants to make it safer.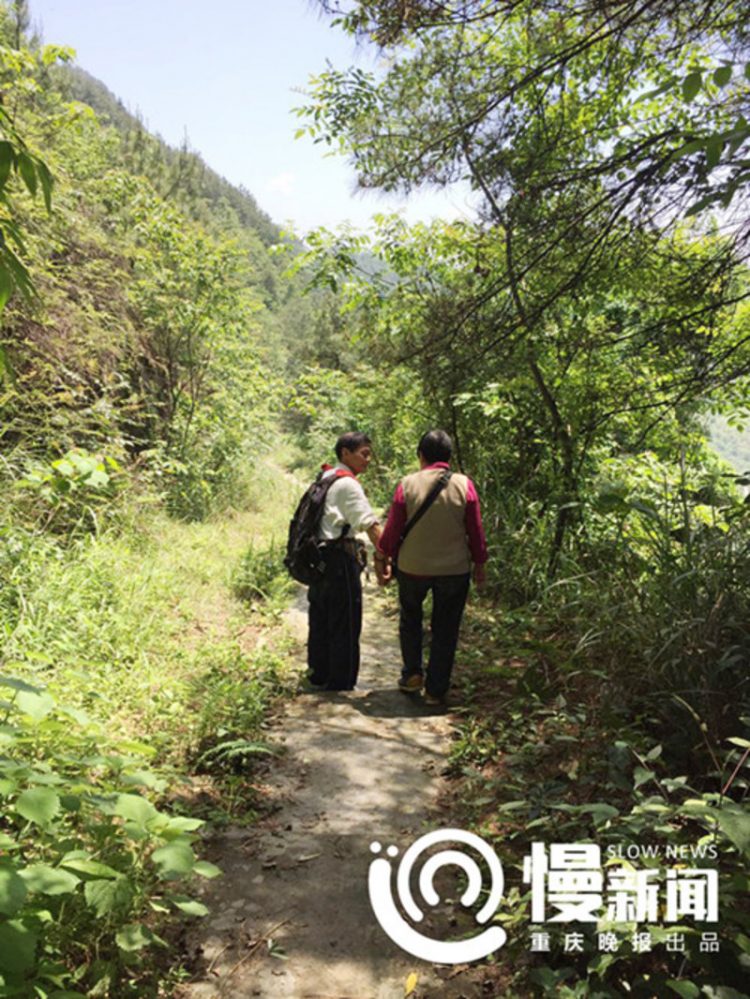 But this is only the beginning of his self-financed road-building project. He has marked over 100 precarious mountain roads on a map, and plans to improve as many as possible.
Zhang's dedication reminds me of another Chinese hero we recently wrote about. Huang Dafa, chief of Caowangba, a small village in Guizhou Province, spent 36 years chiseling at three mountains in order to bring fresh water to his community.
Sources: Sina, Chongqing Evening News