Everyone knows that Dubai is a rich city, but not many people know it is so rich that even beggars there can earn a small fortune by asking for handouts. Begging in Dubai is so lucrative that people come into the UAE legally, on a three-month travel visa, just so they can fill their pockets on the streets. That may sound shocking, but some of these so-called "professional beggars" or "smart beggars" can earn up to Dh270,000 ($73,500) per month. That's more than most jobs pay in a year.
Reports of professional beggars taking advantage of the generosity and gullibility of wealthy Dubai citizens have been showing up online for the past three years now, but despite the best efforts of local police to eradicate the practice, it is still considered a widespread phenomenon. If anything, news headlines of beggars in the Las Vegas of the Middle East earning insane amounts of money by begging have only encouraged others to follow their example. Some sources report that there are now Arab and Asian gangs bringing beggars into Dubai legally and then taking most of their earnings.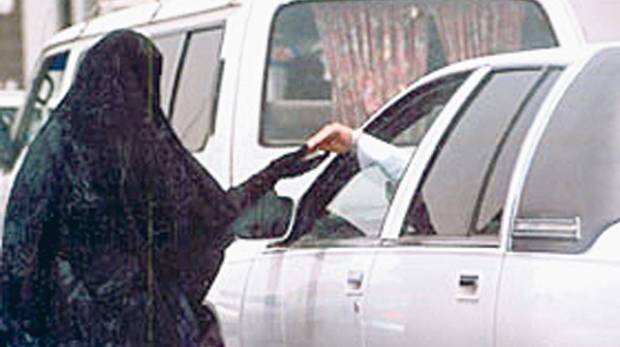 Begging in general is illegal in Dubai, but just so we're clear, these are not your average beggars. They are called professional or smart beggars for a reason. First of all, they primarily target people who "look rich" and have a well-rehearsed heart-wrenching story, often involving their families who are either sleeping on the streets or living in a war torn region and in need of urgent assistance. But what really sets these beggars apart is the fact that they don't settle for the usual Dh10 or even Dh100 handouts. They ask for considerable amounts, like Dh1000 ($270) or more, and some people actually give it to them out of pity.
"They convince people with their stories and earn their sympathies. I used to give money to such people in the beginning. Later I realised that this has become a phenomenon and ignored their stories," Nawal Al Naqbi, a resident of Dubai, told The Khaleej Times.
Local authorities have been carrying out year-long campaigns against these professional beggars, especially after discovering how much money they were able to extort out of wealthy Dubai residents. In 2016, police nabbed one beggar who was making more than Dh270,000 ($73,500) a month. He, like most other smart beggars in the city, was a "tourist" with a valid three-month visa.
"Through our calculations, we found that the beggar earned an average of almost Dh9,000 per day, which is equivalent to Dh1,500 per hour and a half. But we believe that more money was collected on Fridays, especially if they were standing in front of mosques," Faisal Al Badiawi, Head of Markets Section at the municipality, said at the time.
"Some of the beggars were carrying passports issued with business or tourist visas. In the campaign, we found that the majority of beggars had entered the country legally with a three-month visa, in order to collect as much money as they could during their time here," Al Badiawi added.
2017 was a particularly good year for professional beggars operating in Dubai, as it was declared the Year of Giving, by Sheikh Khalifa bin Zayed Al Nahyan, President of the UAE. Authorities launched a number of initiatives to help the less fortunate both in the Arab Emirates and abroad, but the beggars and the crime gangs involved in the practice saw it as just an opportunity to help themselves.
65 professional beggars were arrested just within the first days of Ramadan, last year, along with gang members operating behind the scenes. Police also appealed tot he public to call a hotline whenever they spot beggars, instead of showing sympathy, but even so, many of the beggars managed to elude capture. One of the biggest challenges faced by police was actually identifying the beggars.
"We have increased the service of Sanad patrols in various parts of the emirate to arrest the beggars, but the major challenge is the difficulty to recognise the beggars. Unlike earlier, it's now very difficult to identify them as they also appear well-dressed and smart," a senior police officer said last year.
Those caught begging in Dubai or other UAE cities risk jail time and deportation, but the chance of earning a small fortune virtually overnight is apparently too hard to resist.