Gabriel Cortez, a star midfielder for Ecuador's Barcelona SC football club and the top scorer of the country's Serie A this season, was recently arrested for allegedly being a member of a dangerous gang involved in drug trafficking and murder.
On Friday, April 22, Ecuadorian police raided 29 properties and arrested 18 suspects as part of a complex crime-busting operation code-named Gran Impacto 10. Of the suspects, three were reportedly active police officers, and one was one of Ecuador's top football players, 26-year-old Gabriel Cortez, the country's top goal-scorer so far this season with seven goals in nine games. Police descended on his home via helicopter and arrested him on suspicion of being a member of Los Tiguerones, a gang that specializes in a variety of criminal activities, including drug trafficking and murder.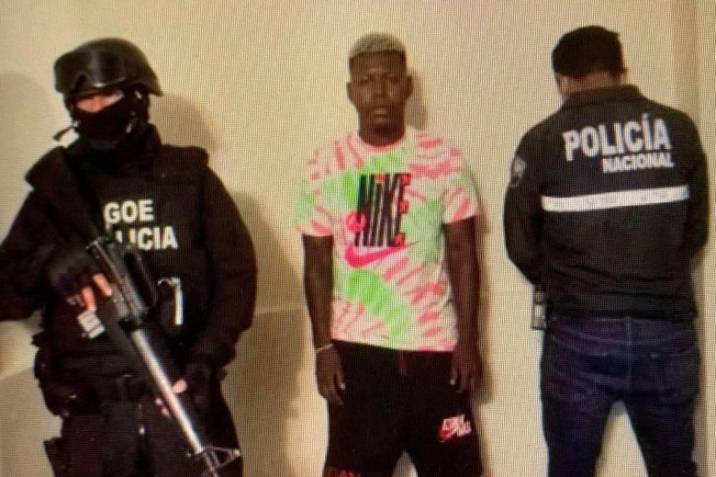 Cortez, better known by his nickname, Loco Cortez, was escorted by armed policemen and is scheduled to present his case in front of a court of law. The footballer's lawyer told members of the press that his client had been arrested under the pretext of being a member of Los Tiguerones, when in fact he had only made two phone calls to other members of the gang, which wasn't enough to establish that he had committed a crime.
"They are not phone calls in which he gives an order and it can be established that he has committed a crime," Cortez' lawyer said.
However, prosecutors claim that they have proof that Cortez wasn't simply friendly with members of Los Tiguerones, but that he was actually one of the gang's decision-makers.
"We don't think he just belongs to Los Tiguerones," officials said. "We also believe he was the person that ordered and received the information about the people the hitmen attacked and deprived of life."
According to Ecuavisa, Cortez will be spending 90 days in the Litoral Penitentiary, in a pavilion known to be controlled by the same gang he is suspected of being a part of, Los Tiguerones.
Cortez's club, Barcelona Sporting Club, the most successful football team in Ecuador, said in a statement that it respects the police investigation and that "activities players, staff and executives carry out in their private lives are separate to the institution and therefore the club has no responsibility in this matter".