M'Kenzie and Derek Tillotson, of Utah, USA, are planning to embark on an epic trip around the world with their three young children, and are looking for a travel nanny to assist them on their journey. They posted a Facebook video hoping to get a few dozen applications, but ended up with messages from nearly 20,000 people hoping to get the job.
The couple runs a family travel blog called 'Five Take Flight' and recently decided to sell their home in Utah and go on an unforgettable adventure around the world.  They plan to leave in July, flying from their home in Utah to New York City, then to Iceland, and the rest of Europe. They'll return to their home city for a two weeks over Christmas, before flying to Hawaii, New Zealand, and finally Asia. It sounds like an incredible experience, but it's also going to be pretty tough to manage with three kids, which is why they've decided to take someone to travel with them and lend a hand when necessary.
"We're looking for somebody who's going to love our children as much as we do, even when they're acting like this," M'Kenzie says in the video, while two of their children goof around in front of the camera. "You'll be an honorary member of the family and will be treated with respect and be able to voice your opinion." The travel nanny will be required to handle most of the homeschooling for the couple's two boys, while also looking after their baby sister and also handle some of the cooking and cleaning.
Photo: Five Take Flight/Facebook
"It's hard to define your exact hours because you will be living with us, but you will have time to yourself every day for sure, and one to two times a week you'll be able to go off on your own and have your own adventures," the Tillotsons say, adding that the chosen person will receive a monthly salary of $1200 – $1500 for thier work. Although that includes travel expenses and other living costs, a number of people have pointed out that the sum is still very low for the requirements.
"$1200-1500 a month? For cooking, cleaning, and homeschooling their children? Psh. That's not a good deal. I realise you get to travel the world but that is not good pay for all they are asking you to do," one Facebook user wrote.
"If you're a child-care worker interested in travel, protect yourself from this kind of unethical and illegal work, and go through an agency who protects both the employer and employee," another person commented.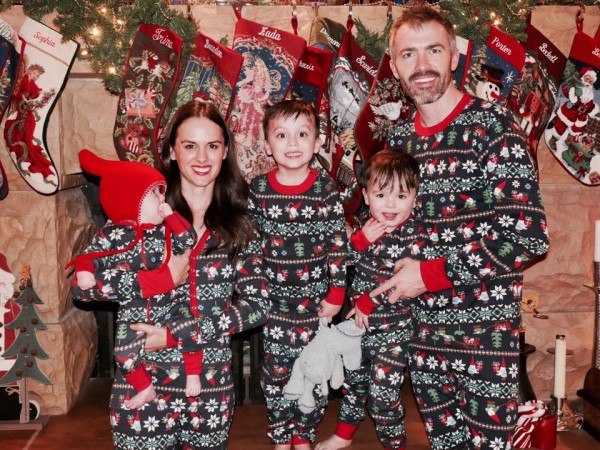 Photo: Five Take Flight/Facebook
But M'Kenzie Tillotson clarified the situation, saying: "They're not expected to do all the cooking and cleaning, but we're looking for someone to 'pitch in' in general as we're living in the same space. Our nanny will get two days off a week and obviously time to themselves daily. Not looking for a Cinderella!"
Despite the occasional critical comments, most of the feedback to the  Tillotsons' video has been very positive, and the family received way more applications than they originally expected. In fact, the deadline for applications was originally set for January 17, but after getting over 19,000 applications in just a few days, they decided to close applications early, on January 9.
"We've had so many awesome people respond, and it has seriously touched us," Derek said. "When we initially started this search, we honestly expected maybe someone from a different town, or maybe one of our friend's friends would be the perfect match for us. We've just been blown away by the interest."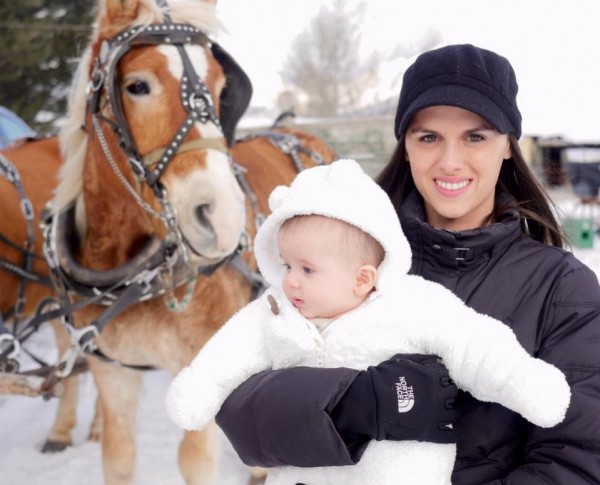 Photo: Five Take Flight/Facebook
The couple have revealed that they've so far received applications from people from all walks of life, including teachers, nurses, social workers, and even medical doctors. They even joked that some of these people are more qualified to take care of their children than they are.
"I hope I get picked but if not this is just such an exciting and amazing thing to do. Good luck everyone!" one user wrote on Facebook.
"What a cool experience for the chosen person. Thank you to this family for creating such an amazing opportunity," someone else commented.
19,000 applications seems like a lot, but just in case none of those turn out to be the travel nanny the Tillotsons are looking for, people interested in the job can still sign up for a waiting list, on their travel website. Good luck!
Sources: NBC2, News.com.au