A Chinese family recently sued Chinese gaming giant Tencent after their two children were left fighting for their lives a after jumping off of a building to see if they would come back to life like their favorite video game characters.
The two siblings, aged 11 and 9, reportedly became addicted to popular video games Mini World and Game of Peace during the lockdown caused by the spread of the SarsCov-2 virus. Their parents had bought them a smartphone, and they would spend up to eight hours a day playing the two mobile games at the family home in Handan, China. On March 22, the two children jumped off of the family's 50-foot-tall residential building to see if they would come back to life, just like their video game avatars. The pair were critically injured, breaking numerous bones, and required several surgical procedures.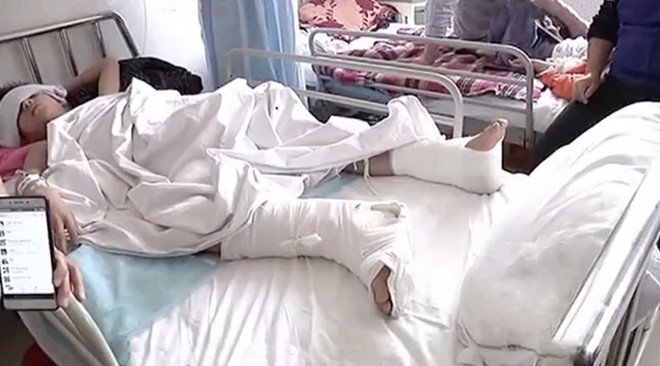 "[My sister] said: 'Big brother, let's see whether we'll come back to life like in the game.' Then she and I tried [jumping off the building]," the 11-year-old revealed to reporters. "She was willing at first, then she was afraid. I told her to close her eyes, then I took her hand and went first. I don't remember what happened after that."
"We wanted to try and see whether we could fly or come back to life, like in Game of Peace and Mini World," the boy added. "In Mini World creative mode, you never die no matter how many times you fall."
Shen Haiyong, the children's 39-year-old father recalled seeing his young daughter with a huge gash on her cheek and eyes wide open staring into nothingness after the fall. He grabbed her and went to the hospital, and paramedics soon arrived with his 11-year-old son.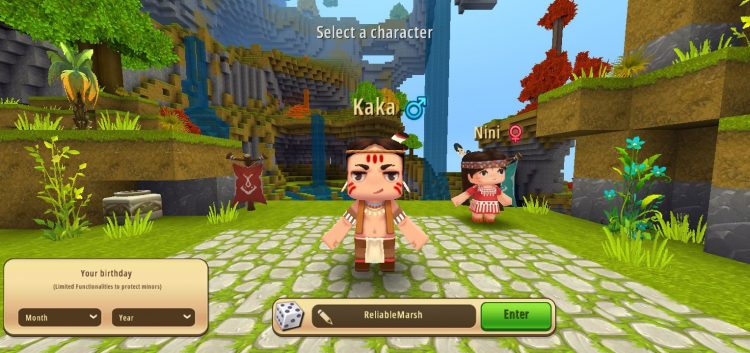 Photo: Mini World
The two children were hospitalized for several weeks and underwent various surgeries paid for with donations and money borrowed from relatives. Now, their parents want video game corporations like Tencent to pay for making the kids addicted to their games.
"Our kids were never like this before they started playing these games," mother Fu Ruixia said. "They were never this addicted. They did well in school."
Chinese media reports that Tencent, who owns both Game of Peace and Mini World, has refused to take responsibility for the incident, claiming that the incident was inspired by mechanics in Mini World, which is developed by developer Miniwan Technology Co Ltd, but owned by Tencent.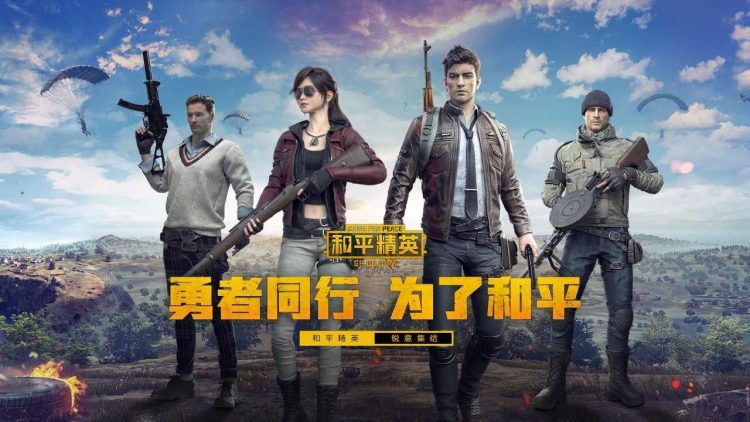 Photo: Game of Peace
Meanwhile, the 11-year-old boy who survived this tragic even seems to have finally realized that reality is very different from the world depicted in video games.
"Everything in these games is a lie," the child reportedly said. "People can't come back to life. We only have one life, so we must cherish it."
Rather than blame video game developers, most social media users expressed their doubts that children aged 11 and 9 would ever jump off buildings thinking that they would come back life, instead blaming the parents for wanting to earn an easy paycheck.