A Chinese father sparked outrage on social media after it was reported that he made his son beg at a Shanghai train station as punishment for not doing his homework.
Lat Thursday morning, Shanghai police responded to an emergency call about a young boy with a schoolbag on his knees begging for food in a local train station. When officers found the 10-year-old, he was holding a small bowl and asking people for food. Asked how he had gotten there, the child told them that his father had left him at the station about 45 minutes earlier, put the bowl in his hands and told him to beg from strangers as punishment for not doing his homework.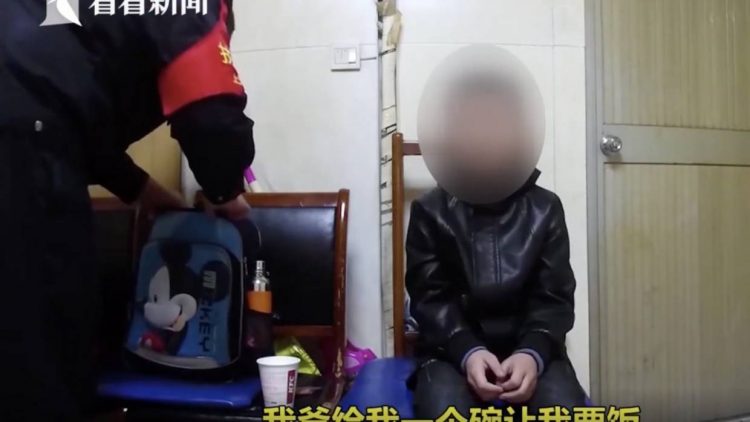 "I was reported by the teacher. I didn't finish my homework," the boy told police. "My father told me to kneel and beg for food as punishment."
Officers took the boy to the police station where they offered him some biscuits and a hot drink, and contacted his mother, who came to pick him up about an hour later. She told police that her husband was indeed very upset that their son was often reported for not doing his homework, and had decided to make him beg to show him what a joyless life awaits him if he does not study hard. She added that she didn't agree with his method.
It's not clear if the authorities took any action against the Chinese "tiger father", but according to Kankannews.com, they warned the mother that such punishments damage their self-esteem and disrupt public order.
This style of hard education and severe punishment are not exactly uncommon in China, but even so the boy's father was generally criticized on social media, with very few people expressing any kind of support for his method.
"What was the father thinking? It would be too late if anything happened to the child. Thank goodness the police were involved," one Weibo user wrote.
"I could imagine the father was living a difficult life since he had to get up and work after midnight and he must be very angry that the boy did not work hard, but begging at the railway station is too dangerous for the child," someone else commented.