A Kuwaiti female news anchor was recently suspended by the Ministry of Information for jokingly calling a male correspondent 'handsome' during a live TV broadcast.
Basima al-Shammar a news anchor for Kuwait TV, was covering Kuwait's municipal election last weekend, when she made the mistake of jokingly complementing a male correspondent live on air. In a video that has since went viral, Al-Shammar can be heard telling her male colleague, who didn't know he was already on live TV and was still adjusting his traditional headgear, that he didn't need to fix his looks because he was already handsome. In the Western world, this would have passed as a simple compliment, but in Kuwait, it was perceived as flirtation on the female anchor's side.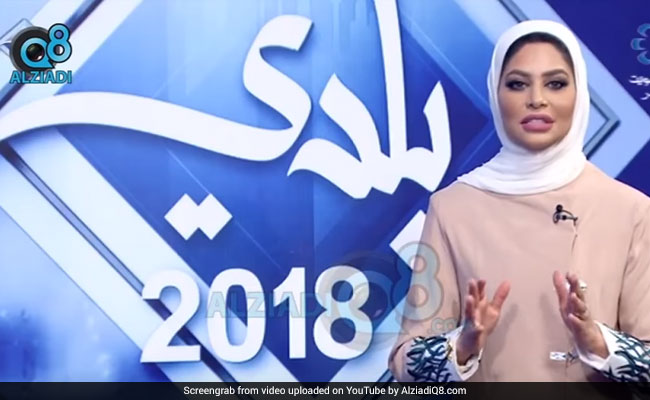 "Nawaf, you don't need to adjust your ghutra, you're handsome as is," was the phrase that will probably end up costing Basima al-Shammar her job. It's an innocent sounding phrase, but it's been doing the rounds on Arab social media and upsetting a lot of Kuwaiti politicians. Some of them, like MP Mohammad Al Hayef, contacted the Ministry of Information, which runs Kuwait TV, to take action against the presenter, adding that such a slip of the tongue should not be tolerated.
"What happened is not a joke or something else," Basima al-Shammar told Al-Arabiya. "It is well known that the customs of communications in the Gulf, is that when you see someone adjusting his attire, you tell him: you look good or handsome… that is what I told him you don't need to adjust your head garment you look handsome, meaning your attire looks good, and you are in good shape, and we're waiting for you to report the news."
Even after hearing her explanation, the Ministry of Information suspended the female news anchor and launched an investigation to establish whether she was flirting.